Community
Hendersonville's best and most comprehensive guide to community events.
Wednesday, December 7, 2022
Asheville Express Employment Professionals' Annual Pay It Forward Hiring Drive
[HENDERSONVILLE, NC, Saturday, September 4th, 2021]
On the first Saturday of each month, Continuum Art hosts an art market to showcase local artists and makers. Ranging in mediums from paintings, to textiles, to jewelry, you're guaranteed to find something you love! Each market also hosts live music and local caterers. A free, family-friendly event and a great way to check out our space and upcoming events. Visit us from 12-5pm on September 4th!
If you're interested in vending at one of our art markets, email [email protected] or DM on Instagram @continuumgallerync
Give!Local fundraiser! Nature Center and Weiler Woods for Wildlife
From November 1 to December 31, you can support the WNC Nature Center through Mountain Xpress' Give!Local fundraiser!
Your donation gives you great incentives from the Nature Center and Mountain Xpress, and your gift will be matched by 
Weiler Woods for Wildlife
 up to $2,500, with the entire donation coming to the Friends of the WNC Nature Center!
This is a powerful way to support local nonprofits and your community during the holiday season!
Here are a few of the awesome perks of supporting the Friends:
Donate $25+ and get a day pass to the WNC Nature Center.
Donate $50+ and get an animal sticker and a day pass.
Donate $100+ and get an animal tracks necklace, animal sticker, and a day pass.
Donate $250+ and get a a guided tour of the Nature Center with animal enrichment for two people, plus the necklace, sticker, and day pass. PLUS, you'll be entered to win a chance to go on habitat with red pandas Leafa and Phoenix in 2023!
Henderson County Merchant Holiday Decoration Contest
Merchants all over Henderson County vie for the honor of best holiday window displays and lighting, Take a drive around the county then vote for your favorite store front online, All displays will be available to view by November 26, but voting is only open December 6 – 17, Find the list of participants and information for online voting.
Hendersonville Fall Bulk Leaf Collection
the City of Hendersonville will begin their fall bulk leaf collection service for City residents. Bulk leaf collection will continue throughout the fall season and conclude on December 30.
During bulk leaf collection, City residents should pile loose leaves as close to the street, curb, or sidewalk as possible without placing the leaves in the roadway or on the sidewalk. Leaves should not be bagged by City of Hendersonville residents.
Residents can help prevent safety hazards by keeping leaf piles out of the sidewalks. Obstructed sidewalks may force people to walk into the street and pose a danger for pedestrians and motorists. Keeping leaf piles out of the roadways and sidewalks also helps prevent debris from being washed into the storm drains which can cause flooding.
The bulk leaf collection process is separate from brush collection crews; therefore, residents will need to keep their brush and leaves in separate piles until bulk leaf collection has concluded at the end of the year. Leaf piles should be free of tree limbs or other objects that may damage collection equipment. Spring bulk leaf collection typically occurs during the month of March.
It is not necessary for the public to contact Public Works with leaf pick-up requests as this service is automatically provided to City residents. Leaf piles are picked up from homes every ten to fourteen days but, depending on the volume of leaves placed out for collection, the piles could be picked up sooner or later than that time frame.
Holiday Home Decoration Contest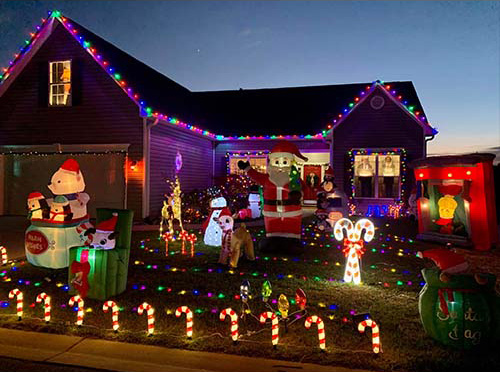 Homeowners all over Henderson County vie for the honor of having the best holiday decorations, as voted on by you. You are invited to take a drive around the county to look at all the festive holiday displays and then vote online for your favorite. An interactive online Google map with all locations and a printable PDF will be available by Nov. 25, 2022.
Printed copies of maps will also be at the Hendersonville Welcome Center at that time. Online voting opens in December.
MANNA Foodbank Round Up Campaigns: Food Lions Feeds
Help Us Meet the Need This Holiday Season

Round Up Campaigns & Community Events

We are so grateful to all of our partners who are helping us during this critical time by providing various ways for people to get involved and help provide meals for neighbors this holiday season. Read through the list below to find out ways you can get involved.

Food Lions Feeds (11/9 – 12/12): Food Lion stores will be hosting Food Lion Feeds, which is an in-store food drive program where customers have the opportunity to purchase and donate a Food Lion Feeds for the Holidays box of food that will be donated to MANNA FoodBank.
MANNA's 2022 Virtual Turkey Drive A Helping of Hope for the Holidays
The fall season is a time when many of us gather with our friends, families and loved ones for a variety of holidays and seasonal festivities. Often, these celebrations center around food, making it out of reach for so many people struggling to afford groceries, especially this year, with rising food costs making even a holiday turkey a distant luxury. Right now, MANNA and our partner network are still serving 68% more people than before the pandemic – many who are needing a hand for the first time.
Now more than ever, MANNA FoodBank is dedicated to filling as many holiday tables as possible, and you can help us give thousands of households the gift of a holiday, of one less struggle, and a helping of hope.
Please join our Virtual Turkey Drive – where we can stretch your donation further to get turkeys, hams, and holiday foods of all kinds for our neighbors across 16 western North Carolina counties.
Together, we can make the holidays happen for the people who live and work right here at home, in the beautiful Blue Ridge Mountains.
Oral History Resources

Why Oral History?

"You don't have to be famous for your life to be history." -Nell Sigmon

The words above serve as the unofficial motto of the Southern Oral History Program, a project that has inspired and guided the development of Buncombe County Public Libraries' oral history collecting initiatives.

History doesn't just live in public records, letters, maps, or photographs. Many people aren't well-represented in documented history, especially those that have been historically excluded from power or property.

Oral histories gives people the opportunity to tell their stories in their own words and allow their voices to endure through times. Oral histories fill in the gaps of the historical record, and deepen our comprehension of the past and present by showing us how lives are experienced on an individual level.

Through conducting, facilitating, and collecting oral histories, we hope to help bond generations, build understanding, and strengthen community.

Oral History Backpack Loan Program

You can now check out an oral history backpack from Buncombe County Public Libraries!

Call your local library or 828-250-4740 to request a backpack. You will receive a phone call when the backpack is ready to be picked up. There is no cost to borrow a backpack!

Your oral history backpack will include everything you need (and more) to record a successful oral history interview, and (if you choose) to donate the recording to a collection where it can be made available to the public and preserved for future generations. Donating your oral history recording is not a requirement of checking out a backpack. Accepted donations must meet specific donation conditions and criteria; see "Donating Oral History Recordings" below.

Borrowing Rules and Procedures

Only one backpack may be checked out per household at a time.
Borrowers must be 18 years or older, with a Buncombe County library card in good standing.
The loan period is four weeks.
Backpacks can be picked up at any Buncombe County library.
Backpacks must be returned during normal library operating hours, either inside or using curbside service. NO OUTSIDE DROP BOX returns.
Files must be saved by the borrower before returning. All data on returned devices will be deleted and may not be recovered.
Backpacks will be considered lost when 10 days overdue. The charge for lost items is: voice recorder $100; backpack $30; headphones $20; microSD card, adapters, windscreen, or hard-shell cases $10 each.

Forms and Documents

For borrowers:
The Wish Tree- Older Adults + Adults w/ Disabilities and Foster Care Wish Tree
Make A Wish Come True This Holiday Season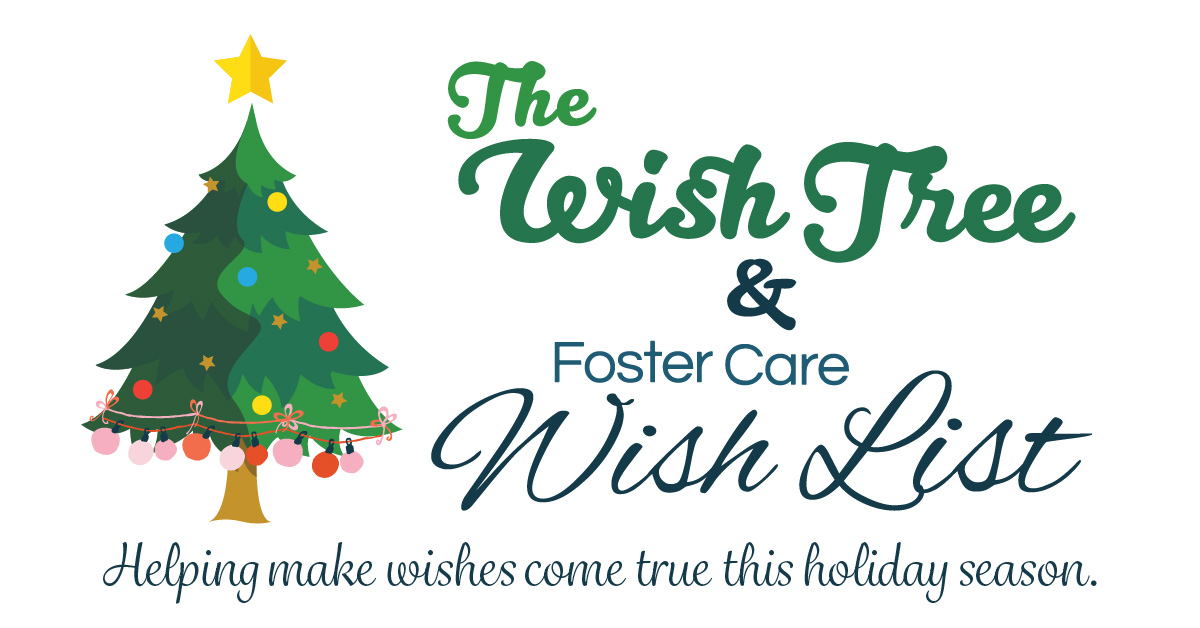 Ready the hot cocoa and pull out your decorations; it's time for another holiday season.  As you begin your holiday preparation traditions, remember to visit the Buncombe County Wish Trees! This year we are offering two opportunities to spread cheer throughout the community:
Foster Care Wish Tree
Each year children in foster care and young adults participating in Extended Foster Care in Buncombe County submit a list of wishes they would like for the holidays. Signing up to sponsor a child or young adult is easy! Just follow the link below and select the child or young adult you would like to sponsor. After signing up, you will receive email confirmation that provides a copy of the wish list and all the instructions for drop off. We are taking extra precautions due to COVID-19 so be sure to read the follow up email in its entirety.
Direct Questions to Amber Cook
 [email protected]
(828) 250-5824
The Wish Tree- Fulfilling Wishes of Older Adults and Adults with Disabilities
There are a lot of Older Adults and Adults with Disabilities in Buncombe County in need of connection this holiday season. Show a  Older Adult and or Adult with Disabilities how much you care by sponsoring them this holiday season. Signing up to sponsor a Older Adult and or Adult with Disabilities  is easy. Just follow the link below, select the  Older Adult and or Adult with Disabilities you would like to sponsor, and check your email for confirmation, a reminder of what your Older Adult and or Adult with Disabilities would like this holiday season, and drop off instructions. We are taking extra precautions due to COVID-19 so be sure to read the follow up email in its entirety.
CLICK HERE TO SPONSOR AN OLDER ADULT OR AN ADULT WITH DISABILITIES
A note from HHS
The holidays can be hard for a lot of people, children in foster care, older adults, and adults with disabilities in particular. Holidays are a time when family and friends gather together, show support for one another, and shower each other with love, kindness, and generosity. Each year, we have an opportunity to deliver the holiday spirit to children in foster care, older adults, and adults with disabilities through our wish tree gift drives. The expressions of joy and excitement on our clients faces as we deliver their gifts reminds us of the true meaning of the holiday season, connection. Yes, the gifts are nice. But the real gift is knowing that someone loves and cares. That is what we deliver to our clients. Thank you in advance for your generous sponsorship.
Virtual Angel Giving Tree
Our Virtual Angel tree is up for this holiday season. This gift tree provides our broader YWCA community a path to join us as we aim to support our program participants and their families with a holiday season full of love and support.
If you would like to adopt a family this holiday season please click here or email Taleese Morrill in our Programs team to get the details of how you can fulfill a family's holiday wish.
If you prefer please select a gift from our Amazon wish list by December 1st, 2022. Gifts from the list will be mailed directly to our building and will be sorted and distributed by our YWCA elves. All items on the list have been selected by the families and are items they are wishing for or are in need of this holiday season.
All gifts must be ordered by December 1.
Programs Served by the Angel Tree
MotherLove
YWCA's MotherLove program supports pregnant and parenting teens throughout Buncombe County. Our goals are to help young parents to stay in school and graduate, access higher education and vocational training, develop the skills and knowledge needed to become strong parents, and delay another teen pregnancy.
Getting Ahead In a Just Getting By World
YWCA's Getting Ahead program aims to provide financial empowerment for low-income women of all ages and backgrounds to make choices that positively impact themselves, their families, and their community.
Early Learning Program
YWCA's Early Learning Program provides 5-star childcare for children ages 6 weeks to 5 years. Our experienced and compassionate teachers not only provide exceptional care for little ones, but also prepare young children to succeed cognitively, physically, socially, and emotionally. We prioritize families using childcare vouchers or caring for children in the foster care system.
Empowerment Childcare
The YWCA provides up to 12 hours of free childcare per week for parents who are in transition, continuing their education, accessing social services, or looking for employment. ECC works closely with the Family Justice Center, Buncombe County Health and Human Services, A-B Tech, Green Opportunities, and Mary Benson House.
Santa Claus at Carolina Ace Hardware
Immerse yourself in a Winter Wonderland with Santa and his elves and of course, Santa's reindeer at Carolina Ace Hardware. Bring the whole family and take your Christmas pictures in the magical Christmas display in the Garden Center. Free to the public. Bring your cameras.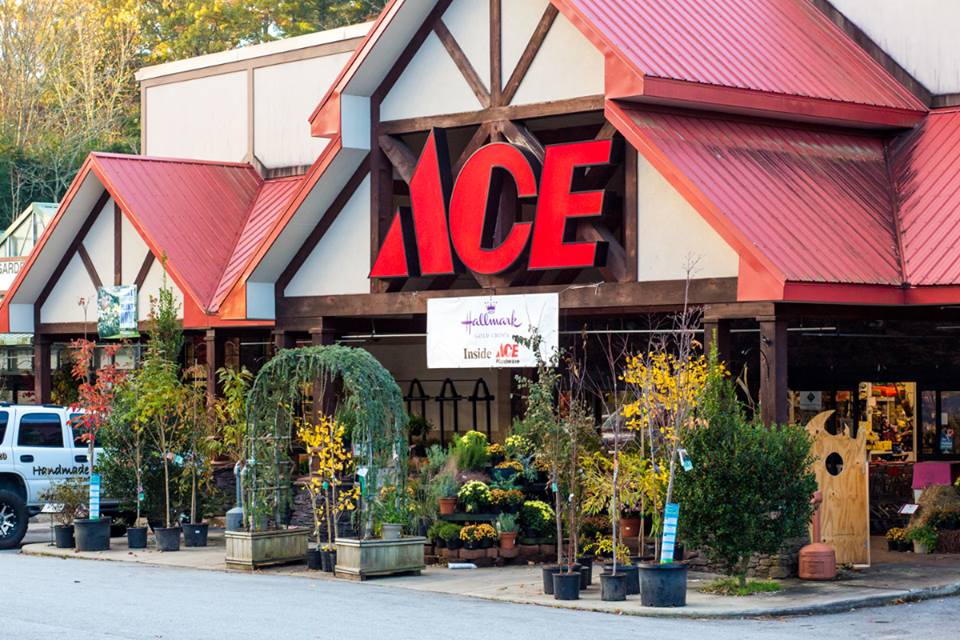 Help Seniors Fill Out Applications for Benefits
The Council on Aging of Buncombe County was formed in 1964 to address the needs of seniors in our community
We provide essential support to people over 60 who need assistance with food, heat or a/c, and health care
Our volunteers make this work possible– consider joining us today!
Our Mission Statement: Promote the Independence, dignity, and well-being of adults through service, education, and advocacy
We are looking for volunteers to work with low-income Medicare recipients as an unbiased, knowledgeable guide, providing education and assistance with navigating through the application process to help them receive much-needed assistance with the following programs:
Medicare Part D Extra Help/Low-Income Subsidy (LIS)
Medicare Savings Programs
Medicaid
Supplemental Nutrition Assistance Program (SNAP – formerly known as Food Stamps)
Low-Income Home Energy Assistance Program (LIHEAP)
Commodity Supplemental Food Program (CSFP)
The safety of our clients is our highest priority. Here's what's required for this role:
Clear criminal background check and driving record.
Minimum $100,000/300,000 in auto liability coverage.
Orientation and training with the Council on Aging.
A reliable vehicle that will pass NC safety inspection.
Additionally, we are very flexible and will work with your schedule.
Who would make a strong candidate for this volunteer role?
You care about seniors and want to support those who need help most
A resident of Buncombe County, NC, or a nearby town.
Someone willing to learn basic education about the Benefits Enrollment Center (BEC) and what benefits are available for lower-income Seniors.
Someone willing to receive education about outreach, what larger events entail, and how to assist with these events.
Someone willing to travel around Buncombe County and set up a table at outreach events, educating the community on the services offered at Council on Aging and the Benefits Enrollment Center.
Someone able to assist clients with benefits applications and maintain awareness of changes to income guidelines.
If you want to help make a difference in the lives of real people right here in western North Carolina, we would love to welcome you on board as a volunteer.
Is it time to give your winter wardrobe an upgrade? Do you have any winter clothing that you don't want or need? Are some of your winter clothes too small or too big?

If you answered yes to any of these questions, consider donating your extra or unwanted winter clothing items to the Winter Clothing Drive hosted by Beaverdam Valley Neighborhood Association.

Donations can be made up until December 18th and will go to the Western Carolina Rescue Ministries.  Please drop off all items on the front porch at 42 Pinecroft Road, Asheville NC 28804.
Asheville + Grateful Bread Team Up for Winter Coat Drive
For the second consecutive year, Harrah's Cherokee Center – Asheville (HCCA) and Grateful Bread will team up to host a Winter Coat Drive to benefit our local community. Guests, community members, and more are encouraged to bring their lightly used and recently cleaned jackets, coats, and related winter apparel to the HCCA Box Office during business hours (Tuesday-Friday, 10a-4p) or during active event times until December 22nd. Grateful Bread will also be hosting a special pop up coat drive event on December 10th in front of the venue for the Christmas Jam.
Declutter and Do Good with ECO-CELL
Do you want to declutter your home AND help our endangered animals? Just donate your old, broken, or bedazzled electronics to the WNC Nature Center, and we'll take care of the rest!
Electronic devices often contain an ore called Coltan, which coats the capacitors inside gadgets to make them energy efficient. This ore is found and mined in the Congo, home to the critically endangered gorilla and chimpanzee. Due to mining, the eastern lowland gorilla population has declined 90 percent!
Recycling your gadgets with ECO-CELL helps save these animals by reducing the demand for Coltan and providing funds to conservation organizations. The Nature Center will be donating all proceeds to the Red Wolf Coalition to help protect the most endangered canine in the world, the American Red Wolf.
You can drop off your gadgets at the Ticket Office at the Front Entrance of the WNC Nature Center during open hours. Thank you for helping us with this conservation effort!
Smart Series: 'Pain to Gain'
Giving feedback on job performance isn't easy, especially when it requires sharing information an employee may not want to hear. When managers don't say what they think, both sides are left with a missed opportunity to improve group performance.
Alternatively, when feedback becomes too harsh or personal, employees can feel discouraged, and may even seek employment elsewhere because they interpret the aggressive tone as a lack of care for their professional development.

At our Smart Series on Wednesday, December 7, our speaker Beverly Jurenko will explore how to find the right balance. By using compassion and honesty together, managers can foster substantive conversations about work performance that are more likely to inspire trust and motivation to improve.
Beverly Jurenko, MBA and Founder of Inside Edge Consulting LLC, provides executive, leadership, and career coaching services. Beverly is a graduate of the Academy for Coaching Excellence, and a member of the International Coaching Federation. She has broad international experience in the corporate, startup, and non-profit arenas with expertise in finance, energy, and diversity equity and inclusion.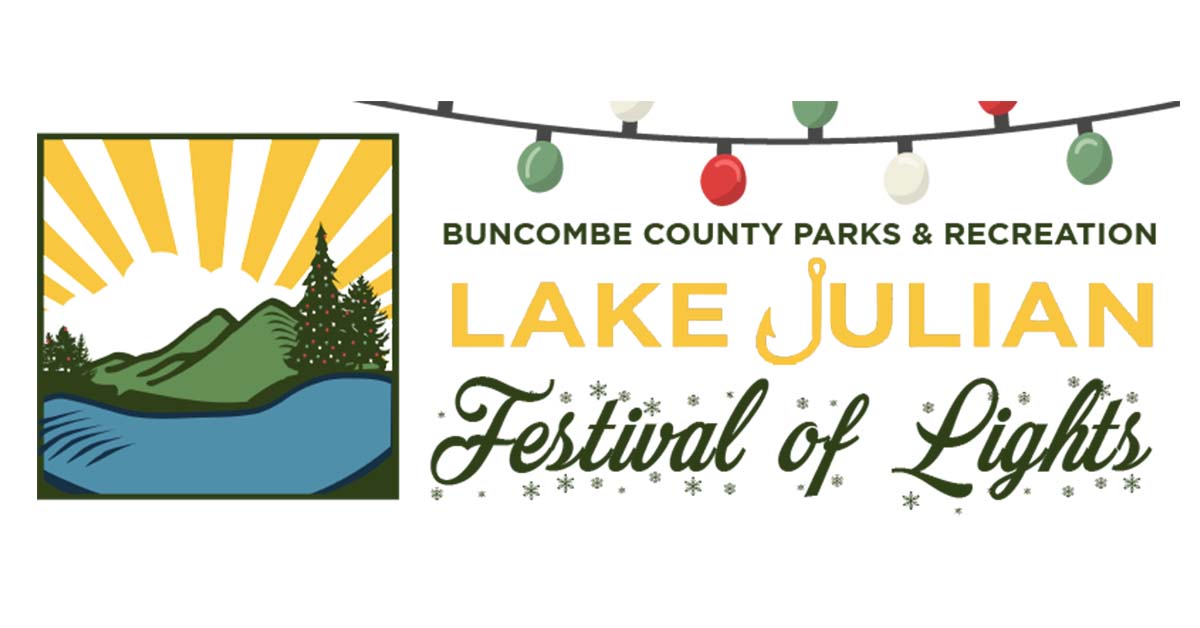 A holiday tradition for many mountain families returns to Lake Julian Park (37 Lake Julian Rd. in Arden) in December. Festival of Lights continues with all its illuminated magic and more, as the annual event now finds itself on a mission.
Festival of Lights is a fun, inexpensive way to celebrate the season and make memories. As the original – and longest running – drive-thru holiday light show in the area, is excited to once again turn on the tradition of making spirits bright.
Mark your calendars, Lake Julian Festival of Lights will thrill visitors of all ages, nightly from 6-9 p.m. from Dec. 2-23, with two special walk-thru nights on Dec. 2 & 3. The festival thrives from its connection to the community; twenty percent of proceeds are donated to Special Olympics Buncombe County, while the remaining income is reinvested to enhance the festival for the following year.
Visitors can expect the drive circling Lake Julian Park to transform into a magical journey with tunnels of dazzling animated and stationary light displays. Watch the lights twinkle over the lake and listen to your own favorite holiday music while taking in the sights.
Vehicle entry for the Festival of Lights is $10 per passenger vehicle, $25 for large vans, and $50 for motor coaches and buses. Stay tuned for more information.
Harris Teeter's Harvest Feast Round-Up Campaign
Help Us Meet the Need This Holiday Season
Round Up Campaigns & Community Events
We are so grateful to all of our partners who are helping us during this critical time by providing various ways for people to get involved and help provide meals for neighbors this holiday season. Read through the list below to find out ways you can get involved.
Harris Teeter's Harvest Feast Round-Up Campaign (11/2 – 12/27): Harris Teeter shoppers will be invited to Round Up their transaction to the nearest whole dollar at checkout to benefit local hunger relief partners. MANNA will be the recipient of funds raised at the Harris Teeter stores on Merrimon Ave. in Asheville and Spartanburg Hwy. in Hendersonville.
Whole Foods' Round-Up Campaign
We are so grateful to all of our partners who are helping us during this critical time by providing various ways for people to get involved and help provide meals for neighbors this holiday season. Read through the list below to find out ways you can get involved.
Whole Foods' Round-Up Campaign (11/30 – 12/20): Whole Foods shoppers are invited to round up their purchase to the nearest dollar. Whole Foods will also match a donation to MANNA when a customer buys a locally made product.