Calendar of Events
Looking for things to do in Hendersonville, NC? Whether you're a local or just passing through we've got loads of great tips and events to help you find your perfect adventure.
Saturday, January 18, 2020
Apply for a Preservation Grant Today!
Apply for a Preservation Grant Today!
We are accepting grant applications until March 6th.  Grants from $500 – $5000 will be offered to the public in three categories:
Bricks-And-Mortar
Rehabilitation, restoration and repair of structures that are 50 years of age or older
Public Education
Development of educational materials and programs that advance knowledge of our shared history
Planning, Survey and Designation
Planning and design for building rehabilitation and restoration projects, historic resource surveys and local or national designations
Artist Opportunities: Asheville Area Arts Council
Artist Opportunities
The Asheville Area Arts Council is pleased to share the following opportunities for artists that have recently been submitted to us. If you have any questions about an opportunity, please contact the listed organization.
The Asheville Area Arts Council does not endorse or recommend any specific opportunities, but provides this list for information only. We encourage artists to research each opportunity thoroughly before applying.
The North Ridge Country Club Art Society wishes to promote art and area artists, while also developing increased art appreciation within its membership. The NRCC Art Society continues to expand the permanent art collection in the clubhouse for members …
January 3, 2020 – January 19, 2020
ANNOUNCING THE FOLLOWING OPPORTUNITY FOR NC-BASED MUSICIANS   Performance Venue: North Carolina Museum of Art, SECU Auditorium Dates: Sunday, February 28, 2021 at 2pm or Sunday, April 18, 2021 at 2pm Artists Fee: up to $2500   Submission Instructions:  …
January 2, 2020 – January 24, 2020
The Shenandoah National Park Artist-in-Residence program offers professional artists focused time to creatively explore the natural and cultural resources of this astounding landscape. It also allows artists the opportunity to share their work through …
November 25, 2019 – January 31, 2020
ZaPow Gallery, the premier Illustration and Narrative Art Gallery in the Southeast, will be hosting its Second Annual Juried Open Show March 2020. If you are an Illustrator or Narrative artist living in the WNC area this is your chance to show your wor …
December 9, 2019 – February 1, 2020
SPECIAL EVENT – ONE ACT PLAY FESTIVAL Script Submission Guidelines:   – The submission deadline is Saturday, February 1st at 11:59pm. – Plays should be between 10 and 30 minutes long, though there is a bit of wiggle room. – No more than 10 roles (prefe …
January 3, 2020 – February 1, 2020
The Yukon Arts Centre, the US National Park Service, Parks Canada and the Skagway Arts Council are calling for submissions for the 2021 Chilkoot Trail Artist Residency Program. Participants will combine their artistic abilities with a love of the outdo …
December 9, 2019 – February 11, 2020
Open Call for 2020-21 International Artist Residencies at Farm Studio in Rajasthan, India The deadline for applications is 20th February, 2020. Residencies will take place October, November, December 2020 and January, February 2021. All residency infor …
Asheville Mardi Gras Parade Volunteers Needed
Asheville Mardi Gras Parade February 23
The 13th annual Asheville Mardi Gras parade will take place on February 23 in South Slope and we're looking for parade day volunteers. The Asheville Mardi Gras parade is an all-inclusive, family friendly, full-color spectacle that is fun, entertaining, full of music, floats, dancing and celebrating. Spectators receive beads and candy and the photo opportunities are always amazing.

Details include: 

* About 20-25 volunteers needed for this rain or shine event. There will be 2 shifts, estimated to be from approx. 11a to 2/3p, and 2p to 5/6p.

*Setting up, manning and breaking down street barricades

*Assisting with krewe and float line up and timing as the parade begins

*Identifying parked cars that might need to be towed and checking for obstacles to smooth crowd control along the parade route.

*Coordinating with the Parade Logistics manager and city police

*Carrying 1 or 2 parade banners (Costumes optional but always encouraged!)

*Assisting with end of parade float disbursement

*Trash pick up following the parade set up and marching route. This is mostly paper trash and beads.  It's rarely more than a few bags total.

Returning barricades, cones, etc. to the post-parade collection point

Confirmed Volunteer perks include $10 gift card to Vortex Donuts & Coffee and a free beer at Catawba.  Possibly more perks to come!

AMG is also seeking a Parade Day Logistics Manager as a PAID POSITION for Sunday, Feb. 23. Ideal person should have outdoor event coordination experience, flexibility and a good sense of humor. Duties include coordinating volunteers, ensuring cones and barricades are in place at all check points, answering any traffic/parked car/pedestrian concerns, acting as parade day primary contact for police and security and Mardi Gras leadership, coordinating compliance with City parade permit requirements, and helping ensure a timely start and finish to the parade. Candidate could plan to cover the parade route via bicycle or scooter or use walkie talkies to accomplish oversight of the .5 mile parade route. This position pays $125 for the day. More details available to any interested candidate.

Email Dane if you're interested in the position, [email protected]
Citizen's Police Academy (CPA) 12 week course
Applications are due Feb. 21.
The Asheville Police Department (APD) is now inviting residents to apply for the spring semester of the Citizen's Police Academy (CPA). Participants in this free course will learn about the daily work and operations of APD, while also giving the department an opportunity to obtain valuable feedback from the community.
The course will begin on March 5. Sessions are held each Thursday from 5:30 to 9 p.m. for 12 weeks. The course is held at the Municipal Building, 100 Court Plaza, in downtown Asheville. Dinner is provided.
The course consists of basic classroom instruction, presentations and demonstrations of topics such as criminal investigations, constitutional and criminal law, use of force, departmental structure and defensive tactics. Participants will also be given the opportunity to ride along with an officer.
Those wishing to participate must apply and be accepted. You can submit an application online at this link. Applications are due Feb. 21.
Martin Luther King Weekend Retreat "Being Beloved Community"
Retreatants will be invited to pause, to stop running, to stop 'doing', to calm minds and bodies and be at ease. During this retreat, the focus is on reconciliation, transformation, healing and how to bring quantitative change in one's life by the mindfulness practices of walking, eating and sitting meditation, connecting with ancestors, deep listening, loving speech and the practice of touching the earth. A retreat is an opportunity to let go of worry and anxiety about the past and the future, rest, and begin to be present for what is happening in the present moment.
The retreat is being led by Sister True Moon of Clear Grace, a resident nun at Heartwood who received her novice ordination in the Plum Village Vietnamese Zen tradition headed by the Venerable Zen Master Thich Nhat Hanh. Sister Clear Grace shares that, "the practice of mindfulness has been the greatest source of insight and transformation to heal from injustices of all kinds. It has helped me to learn truths and unlearn deeply embedded beliefs that have kept me away from the liberation of such sufferings in my daily life."
This retreat is suitable for both beginning and experienced mindfulness practitioners. Participants may register to stay at Heartwood or sign up for the commuter option. More information, registration and other retreats at www.heartwoodrefuge.org.
Sister Clear Grace is a member of the Care Taking Council for the Earth Holder Community, a mindful Earth/Social justice initiative in the Plum Village Community of Engaged Buddhism. She is a Core member for ARISE Sangha (Awakening through Race, Intersectionality, and Social Equity), a community of mindfulness practitioners and monastics who come together to heal the wounds of racial injustice and social inequity, beginning with looking deeply within oneself and using energy of compassion, understanding, and love in action.
Heartwood Refuge and Retreat Center, located in the beautiful Blue Ridge Mountains of North Carolina, provides interfaith meditation and wellness retreat. Heartwood is neither defined by a single lineage, nor confined by any single sect or practice. Heartwood hosts teachers from all faiths and wisdom traditions to share teachings and activities that promote compassion and clarity, whether through traditional wisdom or new thought.
Registration OPEN: 27th Annual Organic Growers School Spring Conference
Get the Early Registration Discount!
Early-registration prices for the 2020 Spring Conference are available through Friday, January 31, 2020.
RiverLink's Art & Poetry Contest Grades PreK-12
Seeking nominees for Neighborhood Hero Award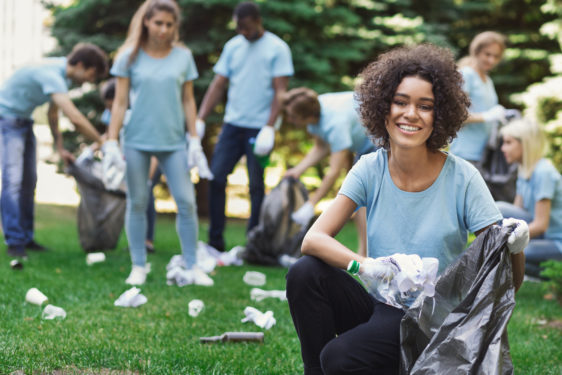 Many things make a good neighborhood: sidewalks, shady trees and manageable car traffic come to mind. But most of all, it's the people who take time to know each other, who care about the health, safety and rights of their neighbors, who help and look out for children, elders and others in need. These are the neighbors who show they care by maintaining their homes, gardens and public spaces, who participate and are connected to organizations that focus on neighborhoods.
And these are the extraordinary people the City of Asheville wants to honor as the Neighborhood Advisory Committee seeks submissions to recognize individuals or groups who have made a difference in their neighborhood during 2019. The recipient or recipients will be recognized at an Asheville City Council meeting and be featured in the neighborhood news throughout the year.
So help us find that outstanding person or group and nominate them for Asheville's Neighborhood Hero Award
Share with us the good work going on in your neighborhood! Nominate a deserving recipient. The deadline is Jan. 31, 2020.
Take an Online Course – Free with Lynda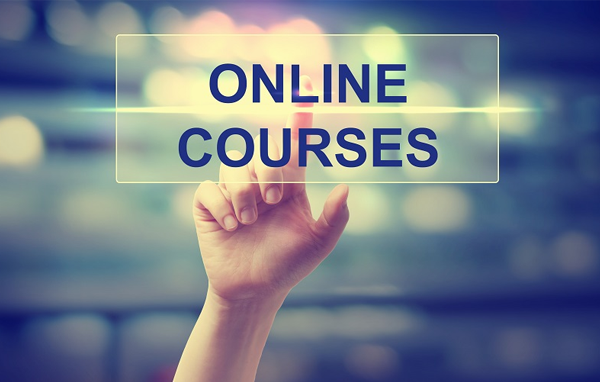 Learning with Lynda
Lynda.com is an online educational site that includes over 3,000 courses (and over 130,000 videos) in popular fields like web design, web development, IT, education/instruction, media production, and business. Normally, using lynda.com requires a paid subscription, but Buncombe County Public Library cardholders can access lynda.com content FREE with their library card number by following these instructions.
How to access lynda.com content with your library card:
Use the lynda.com button to go to the Buncombe County Library lynda.com login page (do not go directly to the Lynda.com homepage). If you are using  a smartphone or tablet, use your device's browser, not the lynda.com app.
At the login page, enter your library card number and PIN.
Once you are logged in, the next step is to create a personalized account by entering your name and e-mail address. This account can help manage your course history, playlists, bookmarks, and Certificates of Completion.
Be sure to write down your password. If you forget your password, you'll have to contact lynda.com directly by phone at 1 (888) 335-9632.
Hendersonville County Tailgate Market
Hendersonville County Tailgate Market
221 N. Church St
Year round – Tuesdays, Thursdays and Saturdays 8am-2pm
WNC Farmer's Market
570 Brevard Road, in Asheville, North Carolina
8-6pm Daily
Explore Sustainable Farming
If you're in the exploratory stages of starting your own farm, this entry-level workshop is designed just for you. You will receive practical, common-sense information on sustainable farming and how to move forward.
Learn about sustainable farming careers in Western North Carolina.
Discover and assess your resources, skills and farming intentions.
Begin to develop an educational plan toward farming.
Connect with regional training opportunities and support networks.
Prioritize your next steps toward your farming goals.
Hear from experienced farmers running successful farms in WNC.
Approximately 4.4 miles on this Shuttle Hike. Level of difficulty is Mod to Medium. Meet at 10:30 a.m; return around 4:30 p.m. There will be an opportunity to view a Chestnut Sapling with Blight. This hike is often sheltered from winds, and offers a variety of trees/shrubs to identify, including Hornbeam, Spice bush, Sourwood, and Ash. NOTE: This section of the Blue Ridge Parkway is usually open in winter, but if not, we can try starting from closer to the Folk Art Center.
John Mac Kah Studio Presents: Landscape on Location –
Register anytime.
Classes, Workshops, and Private Fine Art Instruction.
Saturdays, 10 a.m. to 1 p.m.
John Mac Kah Studio, 122 Riverside Dr., Studio H, Asheville
(828) 225-5000, www.JohnMacKah.com
Pop-Up Brunch Black Bear BBQ
Join Black Bear Jan. 18 for a pop-up brunch featuring Candied Pork Belly Burnt Ends, Tasso & Grits, Smoked Trout Toast and more. This will be an open seating even and quantities are limited.
Sanctuary Brewing Presents Yoga with Cats!
Sanctuary Brewing Company is a nano brewery and tap room committed to enriching the lives of humans through our excellent craft beer, and benefiting animals through local advocacy.
147 First Ave East
Hendersonville, NC 28792
828 595 9956
Early Bird Yoga Asheville Art Museum
Join us on third Saturdays before the Museum opens for a fun-filled, 45-minute yoga and mindfulness meditation led by a local instructor, then explore our galleries in reflection. All ages and abilities are welcome; recommended for visitors aged 5+ (children must be accompanied by an adult). Bring your own mat, or borrow one from the Museum (limited quantity available). 
Preregistration is encouraged;
for more information or to register by phone, 
contact Kelly Baisley, learning & engagement assistant
, or call 828.253.3227 x133.
Family Meditation Session
Family Meditation Session
Family Meditation sessions are designed to help parents and children practice, play, and bond together. And kids get exposed to the practice and value of mindfulness meditation.
Each session begins with a short meditation period, followed by mindful activities for both adults and kids. Sessions may also include mindful movement, play, music, or other appropriate group activities to compliment the session's theme.
175 Weaverville Rd
Suite H
Asheville, NC 28804