Calendar of Events
Looking for things to do in Hendersonville, NC? Whether you're a local or just passing through we've got loads of great tips and events to help you find your perfect adventure.
Wednesday, February 26, 2020
"Love Your Body Month" YOGA
February is "Love Your Body Month" and Epiphany Wellness Center is proud partner with the Western North Carolina Chapter of iadep (International Association of Eating Disorder Professionals) and YAM (Yoga and Massage) to educate the community about positive body image, the dangers of disordered eating, and Health at Every Size. Events will be held throughout the month at YAM, located at 410 South King Street in Hendersonville. Below is a list of open houses and special class offerings that will be by donation only. Proceeds from the first three weeks of February classes will go to support iadep and proceeds from the last week will go to support The Carolina Resource Center for Eating Disorders:
Saturday 2/1 6:00pm (Full Moon) Relax, Reiki, & Restore w/ Bitsy
Wednesday 2/5 3:30pm HOT 26 w/ Marybeth
Thursday 2/6 1:30pm Slow Mindful Flow w/ Denise
Saturday 2/8 4:30-6:30pm OPEN HOUSE
Wednesday 2/12 3:30pm HOT 26 w/ Marybeth
Tuesday 2/18 3:45 Embody Your Body (Gentle Yoga w/ Therapy Balls) w/ Loretta
Wednesday 2/19 3:30pm HOT 26 w/ Marybeth
Wednesday 2/26 3:30pm HOT 26 w/ Marybeth
Thursday 2/27 2:00pm Self-Love/Self-Confidence Flow w/ Lindsay
YAM is a yoga and massage studio that strives to create a safe space for all members of the community to explore how body movement, breathing techniques, positive body awareness, and meditation can manage stress and anxiety and lead to a more balanced way of life.
"We are partnering with Epiphany for 'Love Your Body Month' because we wholeheartedly believe in this cause," states Averee Refshauge, owner and founder of YAM. "It also reinforces our goal of providing a place for nurturing, healing and to just 'be'.  We are grateful to be a part of 'Love Your Body Month'".
Epiphany Wellness Center offers outpatient services for those struggling with eating disorders and disordered eating, as well as trauma, anxiety, and depression. In addition, Epiphany offers groups that range from mindfulness and stress reduction to emotional eating, as well as a veterans' support group.
Bob Moog Foundation Announces Minimoog Raffle
The Bob Moog Foundation is thrilled to announce its 2020 Minimoog Raffle, featuring a vintage, iconic Minimoog Model D synthesizer, signed by legendary keyboardist Herbie Hancock. The synthesizer is valued at $5,000. Hancock signed the back of the Minimoog, serial number 1549, and drew a musical staff and added the inscription "(Hey Bob!)" on either side. The raffle begins on Monday, February 10, 2020, and ends on Tuesday March 10, 2020 or when all tickets have sold. Tickets are $25 each, five for $100, 12 for $200, or 35 for $500. Only 4,500 tickets will be available. All proceeds from the raffle support the Foundation's educational project, Dr. Bob's SoundSchool, and its newly opened Moogseum, located in Asheville, NC. Tickets can be purchased at http://bit.ly/HHMinimoogRaffle.
Herbie Hancock joins a long list of renowned musicians supporting the Foundation's efforts. Recent raffles have featured vintage synthesizers signed by Stevie Wonder, Dr. Fink of Prince and the Revolution, Jan Hammer, and Rick Wakeman. Hancock, whose illustrious career spans five decades and 14 Grammy awards, helped pioneer the use of synthesizers in jazz, and has been at the forefront of using technology to make music. He is known for his ever-probing jazz sensibilities, his willingness to explore music across all genres, and is considered to be among the most elite and influential players of his time.
Hancock, who turns 80 this year, continues to make new music and tour worldwide. For more information about Herbie Hancock, visit https://www.herbiehancock.com/
February 20 – March 6, 2020
We are challenging our student-athlete alumni, parents, and the Bulldog community members to make a gift in support of UNC Asheville Athletics teams.
The Bulldog Challenge is back for its seventh year, and this year is set to be bigger and better than ever! Teams will be competing for the highest number of unique donors.
Your gift makes a direct impact by providing scholarships, tutoring, and essential academic support that allows your Bulldogs to compete at the highest level.
Every dollar – and every donor – helps strengthen our student-athletes' experience. Give back and help your team create the next generation of champions – on the court and in the classroom.
How Can I Support the Bulldog Challenge?
There are a number of ways you can make a gift to support the Bulldog Challenge!
Whether you want to offer a matching or challenge gift to inspire more donors or you want to make a stock gift – we can help!  to learn how you can increase your impact during the 2020 Bulldog Challenge!

Farm Burger Supports UNC Asheville Athletic Scholarships
Date: Thursday, February 27
Hours of Operation: 11:30am – 9:30pm
Location: 10 Patton Avenue, Asheville, NC 28801
The downtown Asheville Farm Burger location is donating 10% of its sales to UNC Asheville Athletic Scholarships on February 27. Stop by for lunch or dinner to support our student-athletes.
The Bulldog Challenge LIVE
Date: March 5, 2020
Time: TBD
The Bulldog Challenge LIVE event is back! On March 5, we will go live on the UNC Asheville Bulldog Athletics Facebook page as each team competes for who can raise the most dollars.
Tune in and get ready to watch your favorite team! More details coming soon.

Early Bird tickets: 23rd annual French Broard River Festival

Kick off spring in the mountains at the 23rd annual French Broad River Festival.  It's part outdoor adventure, part music festival with whitewater rafting, biking, hiking, kid's village, camping, great music, and much more.  Painter John, a popular FBRF musician, compares the atmosphere to "a big potluck at your best friend's house".  If you've been you know . . . what better way to enjoy spring in these mountains?
Weekend passes include camping
$120 online by 3/31/20
$125 online by 4/30/20
$140 at gate
$65 Saturday only
$45 whitewater rafting
Early Bird Tickets: Connect Beyond Festival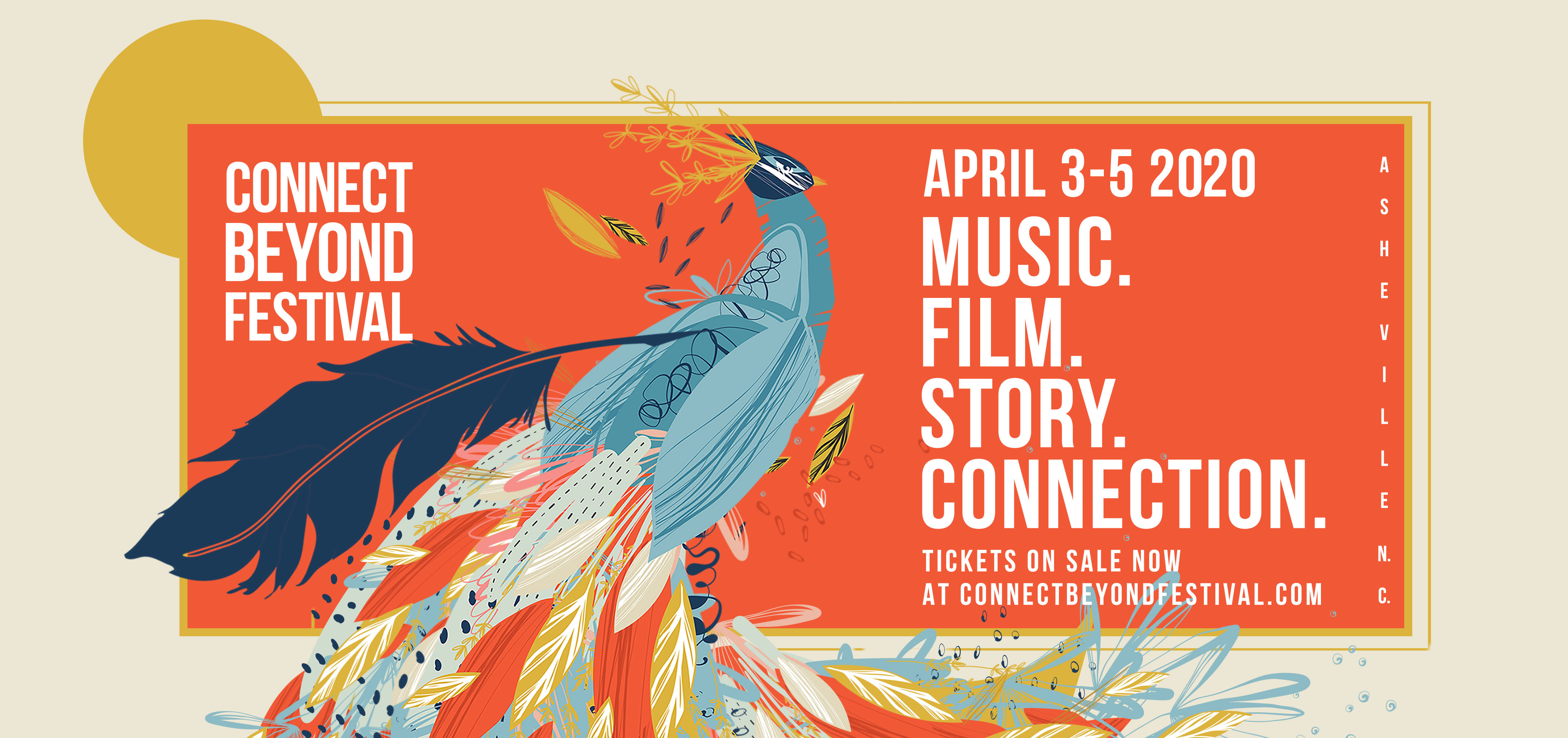 Connection. A word that by definition means to join together to establish a link, so as to provide access and communication. Connect Beyond Festival has established that link and is using music, film, and storytelling to create connections. More than just an event, Connect Beyond Festival is a movement to develop a network of people inspired by creative mediums and united in the pursuit of equality and social justice. Our goal is to inspire a sense of community and personal engagement.
Lauded as "Asheville's version of SXSW" (Ashvegas) this event is perfect for those who are looking for a more dynamic festival experience – one that prioritizes exploration and participation just as much as entertainment. If you're looking to broaden your horizons, to engage with others, and want to leave a festival with more than just a hangover, Connect Beyond Festival is just the place to be.
Hands on Asheville Volunteer Drive
The role a caring adult can play in the life of a student cannot be overstated. We are recruiting volunteers to help middle grade students understand the importance of budgeting and finances as well as choosing a career path. Click the links below for more information:
Home Repair Builders Challenge
Do you work in the local home building industry? Ready for a friendly challenge to help community members in need? Gather 2-4 coworkers to spend a day volunteering with our Home Repair team and make critical repairs so low-income residents can live safely and with dignity in their homes and communities. Each group's hours will be tracked and at the end of the challenge the group with the most will get a prize.
The lack of affordable housing in Buncombe County is no secret, but one need is often overshadowed by the demand for new units. Far too many of  our neighbors- homeowners often 62+ years old, whose families have lived here for generations- are having to live in unsafe and unhealthy conditions because they cannot afford
critical home repairs.
That's why members of the local home building industry are coming together for a friendly
challenge to help meet this urgent community need. The Home Repair Builders Challenge will
take place March 2 to April 17. Groups will volunteer alongside Asheville Habitat's Home
Repair team, and at the end of the challenge the team with the most accumulated hours will get a prize.
Raffle: Trip to London Asheville Community Theatre

Tickets are $50 and only 500 will be sold.
Tickets on sale through Sunday, April 19, 2020!
We're doing it again! We've given away 3 trips to London and we want to send YOU next!
Prize includes:
• 2 round trip Business Class tickets to London from Charlotte
• Transfers to and from the airport to hotel
• Accommodations for 6 nights in 4-star or higher hotel in central London
• 2 pre-purchased tickets to the theatre (you pick from an exclusive list of West End shows)
• 2 passes to ride the London Eye
• Up to $500 to spend on guided tours or additional theatre tickets
• Personal consultation with travel agent to customize your trip
Travel must be completed by April 21, 2021
ELIGIBILITY: Present employees of Asheville Community Theatre and any immediate family members residing with the employees are not eligible to participate. Must be 18 years or older to enter. Contest void where prohibited. You need not be present to win.
YWCA Open House Fitness and Aquatics
Free event: Tour, meet, and try it out! Refreshments!!!!
Market Updates at the Mug
Financial Advisor Emily McCurry will be discussing current events, the economy and investing, in a relaxed, informal setting, is a great way to get to know one another. Coffee will be on us!
Natural Impressions: Prints from the Asheville Printmakers
On display daily January 18 – April 19, from 9 a.m. to 5 p.m. in the upstairs gallery of the Education Center, the Asheville Printmakers' newest exhibit, Natural Impressions, will feature a variety of two- and three-dimensional print pieces utilizing numerous printmaking processes. Works will inspire visitors to think about the beauty and fragility of plants and the natural world through various perspectives and printmaking techniques. All pieces are available for purchase and a portion of the sales will benefit The North Carolina Arboretum Society.
Founded in 2013, the Asheville Printmakers is an energetic group of artists dedicated to expressing ideas and imagery through the medium of print. The group encompasses a wide range of processes and content, including traditional methods, such as lithography, woodcut and screen printing, and contemporary photographic printing processes, such as carbon printing, platinum-palladium and photopolymer etching. 
Parking Fees
Members: Free
Personal Vehicles: $14
Motorhomes / Vehicles (21' or larger): $50
Buses: $100
There are no other admission charges required for visitors to access the Arboretum's grounds and facilities during the day beyond the standard parking fees listed above.
The Power of Distinction: Main Gallery Exhibition Folk Art Center
"Contemporary artists are still making traditional objects by hand using new techniques, skills, and materials. Their work is greatly influenced by twentieth-century art movements, formal education, and objects praised in modern galleries and museums. The SHCG's Permanent Collection is a visual record of this passage of time." – Nikki Joseff, curator.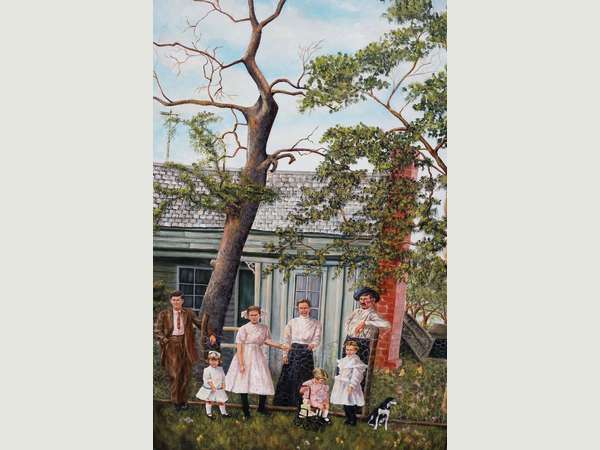 International Literary Award Submissions
2020 Best Indie Book Awards
The annual Best Indie Book Award™ (or BIBA™) is an international literary award contest recognizing self-published authors. Entries are limited to independently (indie) published books, including those from small presses, e-book publishers, and self-published authors.
We accept submissions from all over the world, but the books must be written in English.
The Best Indie Book Award™ is a legitimate writing competition. Entries will be judged based on multiple writing skills, which include story-telling ability, author's ability to engage the reader, transitions, pacing, movement of the story, author's skill with voice, character, dialogue, and narrative. Grammar skills will also be taken into consideration. Winning a BIBA™ is something an author can be proud of!
Blue Ridge Craft Trails Exhibit
A new exhibit featuring the works of nearly three dozen Western North Carolina craft artists opens  at the Western Office of the Department of Natural and Cultural Resources in Asheville, North Carolina. The exhibit is an extension of the new Blue Ridge Craft Trails. It highlights the diverse works of craft found in the North Carolina mountains and foothills.
Artists in the exhibit include Billy J. Welch of Robbinsville with a hand-carved Cherokee Booger Mask, Pam Silva of Brasstown with a "flower vase" made of Merino wool and silk, and Janice MacDonald of Morganton with a "mica fish" crafted from screen wire and mica mined from local mountains.
"We are excited to showcase some of the best craft artists in our region," said Blue Ridge National Heritage Area Executive Director Angie Chandler. "Their work is remarkable – you can tell they are inspired by the natural beauty and distinctive culture of Western North Carolina."
The exhibit is made possible through a partnership between North Carolina Arts Council, North Carolina Department of Natural and Cultural Resources, Appalachian Regional Commission, Community Foundation of Western North Carolina, Southern Highland Craft Guild and the Blue Ridge National Heritage Area.
Into the Blue: Artist Invitational 2020 at Blue Spiral
Blue Spiral 1's most diverse annual exhibition presents artists who have never previously shown in the gallery. This year's show features nine artists working in a range of media, including painting, ceramics, textiles, mixed media, photography, and wood.
Artists: Anna Buckner, Mark Flowers, David Knox, Hiromi Moneyhun, Kris Rehring, Ben Strear, Gregor Turk
North Carolina in the Great War Exhibit
The exhibit is on loan from the North Carolina Department of Natural and Cultural Resources and has been supplemented with artifacts from the Smith-McDowell House collection. Entrance to the exhibit is included with Smith-McDowell House admission – and is always free for members – and runs through May 16, 2020.
The exhibit seeks to put the local men and women who served in context with the larger events happening in North Carolina, the United States, and the world. In the exhibit, visitors will find displays and interactive elements telling the stories of just a few of our hometown heroes.
Shapeshifters: Center for Craft
Shapeshifters, the newest exhibition in the John Cram Partner Gallery. Shapeshifters brings together the works of two acclaimed regional artists, Cherokee-based Joshua Adams and Atlanta-based Jiha Moon, who use masks and other objects to explore culture, material, and representation, particularly in the contemporary American South.
Asheville Art Museum Acquires 15 Works from Appalachia Now! Artists
View all works acquired from the Appalachia Now! exhibition here.
The Asheville Art Museum is pleased to share that seven artists from the opening exhibition Appalachia Now! An Interdisciplinary Survey of Contemporary Art in Southern Appalachia have entered the Museum's Collection of American Art of the 20th and 21st centuries.
Appalachia Now! was the inaugural exhibition of the newly renovated Museum that celebrated contemporary artists living and working in Southern Appalachia.
Considering available funds, the Museum's curatorial team selected a range of works that reflect the diversity of Appalachia Now! These works were then presented to the Collectors' Circle who voted to acquire them.
"It's such an honor to be a part of the Asheville Art Museum's expansion into new media," says Lei Han, who is an associate professor and director of new media at the University of North Carolina at Asheville. "My collaborators and I are grateful for this recognition and we look forward to future collaborations with the Museum."
"The Museum looks forward to following the careers of all the Appalachia Now! artists," says Asheville Art Museum Executive Director Pamela Myers. "We are also very thankful for the Collectors' Circle—for their generosity and ongoing support of the Museum, and their dedication to building the Museum's important Collection for the enjoyment of all of our visitors."
Buncombe County, North Carolina Library
West Asheville Branch Library, 942 Haywood Rd. Asheville, NC 28806
Toddler Time Story Time (18 months – 3 years)
Burntyard Vineyards Wine Tastings
Burntyard Vineyards Wine Tastings
Wine Tastings Sunday – Thursday 12-6pm
Winery Tours 2 pm Daily
2695 Sugarloaf Rd. Hendersonville, NC 28792