Calendar of Events
Looking for things to do in Hendersonville, NC? Whether you're a local or just passing through we've got loads of great tips and events to help you find your perfect adventure.
Thursday, June 24, 2021
Organic Growers School Cuba Agroecology Tour
Join OGS for a Tour of Cuba's Sustainable Farms
Learn from farmers and food activists about Cuba's transition to agroecological farming practices and its national policies that prioritize sustainable farming and hunger remediation.
Connect with farmers, consumers, activists, NGOs, policymakers, and experts working to transform the global food system.
Acquire the knowledge and strategies to create just, sustainable, local, and healthy food systems in your own communities.
Asheville Art Museum Announces Our Strength Is Our People: The Humanist Photographs of Lewis Hine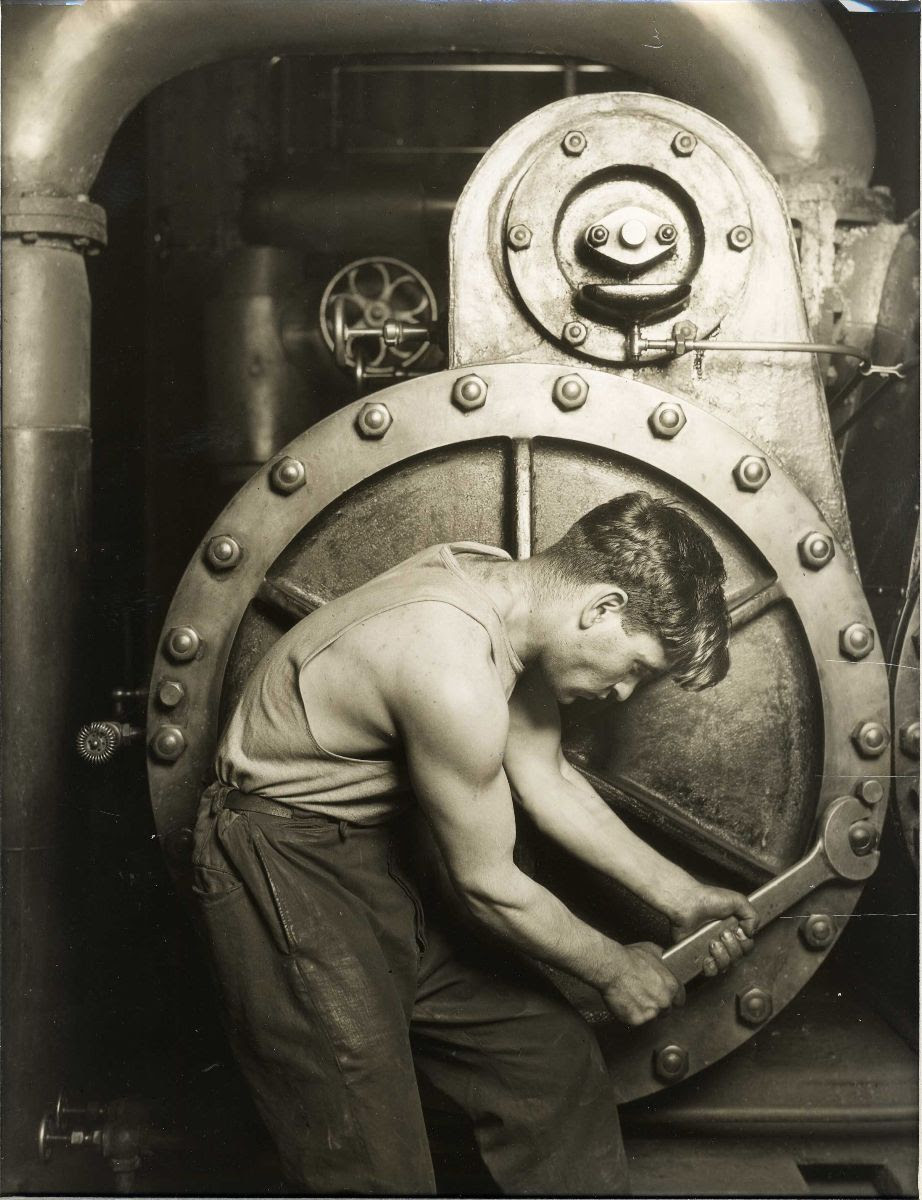 Lewis Hine, Powerhouse Mechanic, 1920–21, gelatin silver print, 10 × 7 ½ inches. Collection of Michael Mattis and Judith Hochberg. Courtesy art2art Circulating Exhibitions, LLC.
Asheville, N.C.—Our Strength Is Our People: The Humanist Photographs of Lewis Hine is a moving exhibition of 65 rare vintage or early prints surveying Lewis Hine's life's work documenting the travails and triumphs of immigration and labor. It culminates in his magnificent, oversized photographs of the construction of the Empire State Building in 1931. Our Strength Is Our People coincides with the complementary exhibition, Old World/New Soil: Foreign-Born American Artists from the Asheville Art Museum Collection. Both exhibitions will be on view in the Asheville Art Museum's Appleby Foundation Exhibition Hall May 7 through August 2, 2021.
Magnetic in the (Smoky) Park
The Magnetic Theatre's Outdoor Variety Show Returns to Smoky Park Supper Club
The Magnetic Theatre is thrilled to announce the return of their outdoor variety show as Magnetic In The (Smoky) Park comes to life every Tuesday night, all spring and summer long!
The artists of The Magnetic community are once again teaming up with the wizards at Smoky Park Supper Club for this exciting River Arts District collaboration. In the fall of 2020, Smoky Park's relaxing riverside lawn hosted music, dance, comedy, storytelling, magic, fire breathing, and even mime, and 2021's lineup promises to be just as diverse and delightful! Smoky Park Supper Club's kitchen will be open for food service, and their bar will be dishing out delicious cocktails and great local brews.
These will be BYOC events (Bring-Your-Own-Chair) and will follow all safety guidelines, with mask and social distancing protocols enforced. There will be temperature checks at the gate and plenty of hand sanitation stations on the property. Restrooms will be available.
Support your local arts scene, small business, performance venues, entertainers, and mixologists, and help Keep Asheville Weird!
Magnetic in the (Smoky) Park runs every Tuesday night from April 13th through October 26th) at Smoky Park Supper Club, at 350 Riverside Drive. "Doors" open at 6pm and the show starts at 7pm. Tickets are $18 for general admission, with discounts available for members of The Magnetic Theatre. Find more information and purchase tickets at www.themagnetictheatre.org.
Friday, June 25, 2021
2021 Annual Juried Exhibition Calling Visual Artists
2021 Brevard Music Center Raffle
Official 2021 Raffle Rules
PROCEEDS
This raffle is a fundraising event, and all net proceeds benefit the Brevard Music Center (BMC). Brevard Music Center is a 501(c)(3) nonprofit organization. EIN# 56-0729350
DRAWING
The drawing will take place on Monday, November 15, 2021 at 3:00pm EDT. All mail, phone, and internet orders must be received by 11:59pm EDT on Sunday, November 14, 2021.
TICKETS
The cost to purchase a single entry ("Ticket") for the Raffle is $125 (U.S. Funds only) and is not tax deductible.
Free Online Courses: More Than 100 Languages Now Available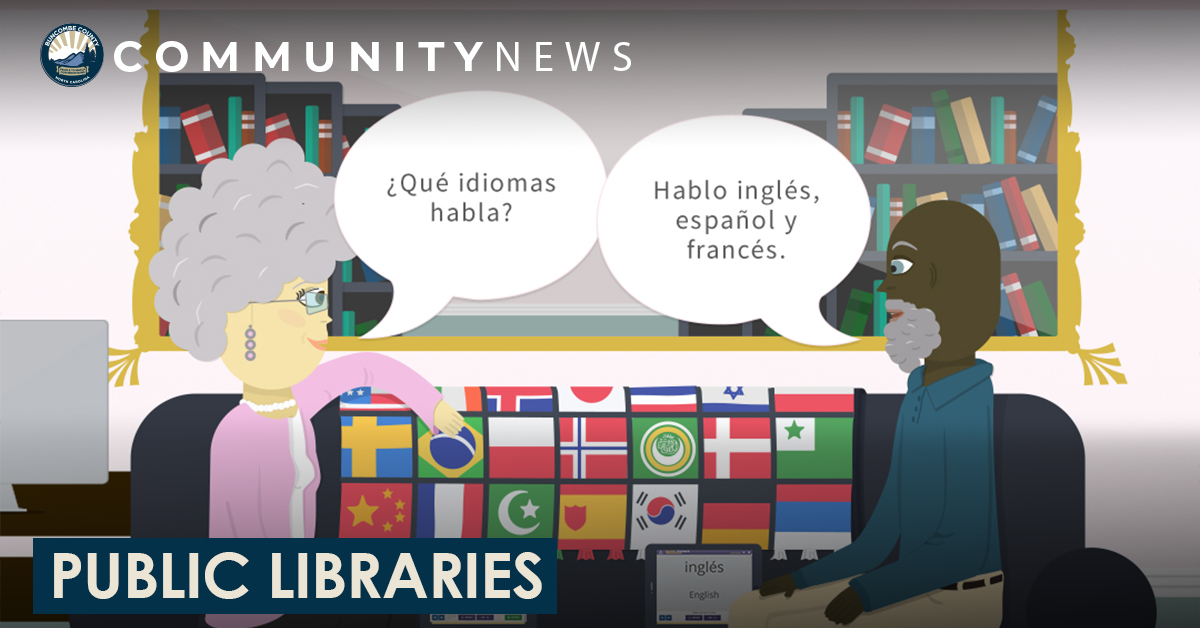 Planning a trip to Italy to celebrate a special anniversary? Have a child in school that needs extra practice in a foreign language? Just want to brush up that language you studied for four years in school, but somehow can't seem to remember at all? We've got you covered.
Buncombe County Public Libraries now offers Transparent Language Online free to all library cardholders. Whether you're starting at the very beginning or you're an intermediate learner looking to enhance your vocabulary, Transparent Language Online can help. With over 110 languages to choose from, including English for non-native speakers, there is something for every learner. With mobile apps for iOS and Android devices, learners can enjoy the freedom to learn at home, in the library, or on the go.
Transparent Languages includes learning for kids of all ages. KidSpeak introduces children to English, Spanish, French, Italian, and Mandarin Chinese. The program teaches words and phrases suitable for learners' age, needs, and interests. More than 40 activities, puzzles, and songs guide young learners through the basics, along with a cartoon friend who speaks the language.
Transparent Language will be available on NC LIVE beginning Jan. 1, 2021. For all library services, your ID is your library card number and your PIN is the last four digits of your phone number. Contact your library with any questions.
Governor Cooper Announces $4 Million Summer Cash and College Tuition Drawings to Encourage COVID-19 Vaccinations
Governor Roy Cooper announced the $4 Million Summer Cash and College Tuition drawings to incentivize individuals to receive their COVID-19 vaccinations and to thank those who have already done so. This announcement means that four vaccinated North Carolinians 18 and older will win $1 million each and four North Carolinians ages 12 to 17 will win tuition for post-secondary education. Executive Order 219, which has concurrence from the North Carolina Council of State, authorizes the drawings.

North Carolinians 18 and over who have received at least one dose of a COVID-19 vaccine will be automatically entered into four drawings for a chance to win a $1 million cash prize. Youth between the ages of 12 and 17 who have received at least one dose of the COVID-19 vaccine will be automatically entered into four drawings to win $125,000 towards post-secondary education. The $125,000 can be used at any post-secondary institution and is awarded in the form of a NC 529 account.

North Carolina joins other states that announced million-dollar drawings to promote vaccinations. Ohio, the first state to launch such a program, reported a 28 percent increase in vaccinations among those 16 and older in the first two weeks following the announcement.

According to the North Carolina Department of Health and Human Services, 44% of the total population has received at least one dose of the vaccine and 41% of the population is fully vaccinated.
Henderson County TDA Urges Residents to Complete Tourism Survey
Tourism is one of the economic drivers for Henderson County and works hand-in-hand with our business community. The Henderson County TDA is asking for input from Henderson County residents and workers through a survey conducted by SMARInsights, an independent research firm, on behalf of the Henderson County Tourism Development Authority. Your answers are anonymous and the survey will take approximately 10 minutes to complete.
June is Conservation Month! Second Gear – Nonprofit of the Month = SAHC
Sunny summer days make the perfect backdrop for outdoor adventures in the mountains you love. National Trails Day falls on the first Saturday in June – along with Land Trust Day! Conservation land trusts like Southern Appalachian Highlands Conservancy play a critical role in protecting and managing land and water resources that benefit you and millions of people in the Southeast. We are so grateful to local businesses who have stepped up to pledge matching gifts and other ways to support SAHC on Land Trust Day – Saturday, June 5 – and throughout the entire month of June!
Second Gear – Nonprofit of the Month = SAHC

Second Gear in Asheville, NC is donating 1% of proceeds from all sales during the month of June to Southern Appalachian Highlands Conservancy – their Nonprofit Partner of the Month. PLUS – as Land Trust Day sponsors, Second Gear will donate 10% of proceeds from sales on Saturday, June 5. Get the outdoor gear you need at a great price, and help support local conservation efforts while you do it – it's a win-win for everyone!
Let's Bring Summer Back Campaign
NC YMCAs Join Efforts to Encourage Vaccinations
North Carolina YMCAs are joining forces with the NC Department of Health and Human Services and 
organizations
 across the state to educate people in the community about COVID-19 vaccines as part of a summer get-out-the vaccine campaign.
The 
Bringing Summer Back
initiative is a community centered approach that creates a space for every organization and individual to roll up their sleeves and do their part to stop the spread of COVID-19. YMCAs across North Carolina will be participating in the initiative and elevating the importance of vaccinations.
COVID-19 vaccines are our best shot to bring back summer and get everyone safely back to the people, places and activities they love. So, we are launching the Bringing Summer Back initiative, a fun, flexible, community-centered approach to help every organization and individual stop the spread of COVID-19 by urging friends and neighbors to get vaccinated.
Bringing Summer Back will run during the following weeks:
June 6-12
June 20-26

Register your organization below. Registered partners will receive an introductory toolkit of resources and materials—from flyers to stickers—to help the people in your community bring summer back. Access a detailed guide for ways to participate and download the toolkit as well.
Nantahala Outdoor Center Reopens for 2021 Season with New Offerings
Nantahala Outdoor Center (NOC), has reopened all adventure activities and river outposts for the 2021 season featuring new food and beverage venues, expanded courses, and the return of events and live entertainment to main resort campus in Bryson City.
Launched whitewater rafting on seven rivers in the Southeast and aerial adventures to high demand
Two new food and beverage venues launching on NOC's 500-acre campus including a renovated coffee and donut shuttle bus as well as a beer venue featuring New Belgium beer and custom beer blends
Expanded courses at NOC's Paddling School for kayakers to learn new skills and experience Southeastern rivers
Full calendar of live music from local and regional bands, and the return of events like Women's Paddlefest and river releases
Relia's Lost Kitchen dinner series kicking off this month with a sold out Orin Swift Wine Dinner; more to follow through October.
Nantahala River Rafting Fully Guided
A guided whitewater rafting trip is one of the best ways to experience the Nantahala Gorge. The crystal-clear Nantahala River is the perfect family-friendly river where experienced river guides will help you navigate through splashy Class II-III rapids and bouncy waves, with occasional calmer waters where you can enjoy the spectacular mountain scenery. The fully guided rafting trip the most popular adventure at NOC, with thousands of families returning year after year.
POLLINATOR PHOTO CONTEST… WITH PRIZES!
POLLINATOR PHOTO CONTEST… WITH PRIZES!
Break out your smartphones and cameras this Week and start snapping pics of WNC's native pollinators!
Enter your best photos in our contest for a chance to win incredible prizes, like a $100 gift card to Reems Creek Nursery, and an Asheville Bee Charmer gift basket!
While you're out taking photos, consider also participating in our BioBlitz.
Ride in style on the historic Great Smoky Mountains Railroad aboard your very own restored Caboose. These are great for family reunions, birthday parties, private meetings, corporate field trips or just any time!
Our cabooses accommodate up to 15 people with seating on the main level and in the cupola. (And, remember, babies are people, too!) The cabooses feature heat, private bathrooms, windows that can be opened, and open air vestibules at each end for unobstructed views. Advanced reservations are required and availability of caboose rentals are limited.
A platter of cheese and crackers, and an assortment of 15 bottled Coca-Cola products are included. Plus, the caboose is the only place where you can bring your own food and drink (please, no alcohol) in picnic baskets or coolers.
You can charter the caboose on:
Best value for small groups and private parties up to 15 passengers. Available by phone only. Book now by calling 800-872-4681.
Rafting
Available April – October with the morning departure of the Nantahala Gorge Excursion departing Bryson City, NC. Train seating in Open Air Gondola. Booking available by phone only: 1-800-872-4681.
Convenient, Inclusive, and Simple!
Adult (13 years and older) $109
Child (Minimum of 7 years old or 60 pounds) $92
A Fully-Guided Experience
The original Raft & Rail© since 1988: enjoy the two best adventures in the region in one day, great for families. Southern Living Magazine calls this "an ideal adventure for families, first-timers, young or old." This full-day guided adventure starts with a Wildwater staff member greeting you at the train depot, followed by a scenic train trip, deli lunch with all the fixings, and a Nantahala River whitewater trip with a guide in every boat. Hot showers and a photo show follow immediately after your 8 mile Nantahala River trip. All transportation is included to and from the Bryson City Train Depot.
Available by phone only. Book now by calling 800-872-4681.
Enjoy this trip combining the Great Smoky Mountains Railroads trip with the Waterfall Jeep® tour. You'll begin your trip in Bryson City, NC, with a 2 hour (approximate) railroad excursion over Fontana Lake and into the Nantahala Gorge. As you travel on the train, watch paddlers challenge the rapids. At the top of the line, disembark from the train and climb aboard Wildwater's customized Jeep® for a 2-hour (approximate) personal exploration up the mountain, past waterfalls and lakes, up to the Appalachian Trail and back. A delicious deli lunch is included.
Available by phone only. Book now by calling 800-872-4681.
* Children 40 – 80 lbs. are required to sit in the front passenger seat with the airbag disengaged using a child booster seat. Children 80 lbs. or greater will sit in the back using a lap seat belt. If there is more than one child in the 40 – 80 lb. range, the second child will sit in the back using a lap belt.
Save Energy Info and support
The Energy Savers Network works with volunteers to empower people and restore the climate through free home energy-efficiency assessments and upgrades. They also provide education resources and referrals to other programs. Click the link below for more information if you or someone you know could benefit from these services during the hot summer months.

ESN-Flier-email-english-1.pdf (eblencharities.org)
Stay Informed. Switch from Nixle to CodeRED for Emergency Alerts from Buncombe County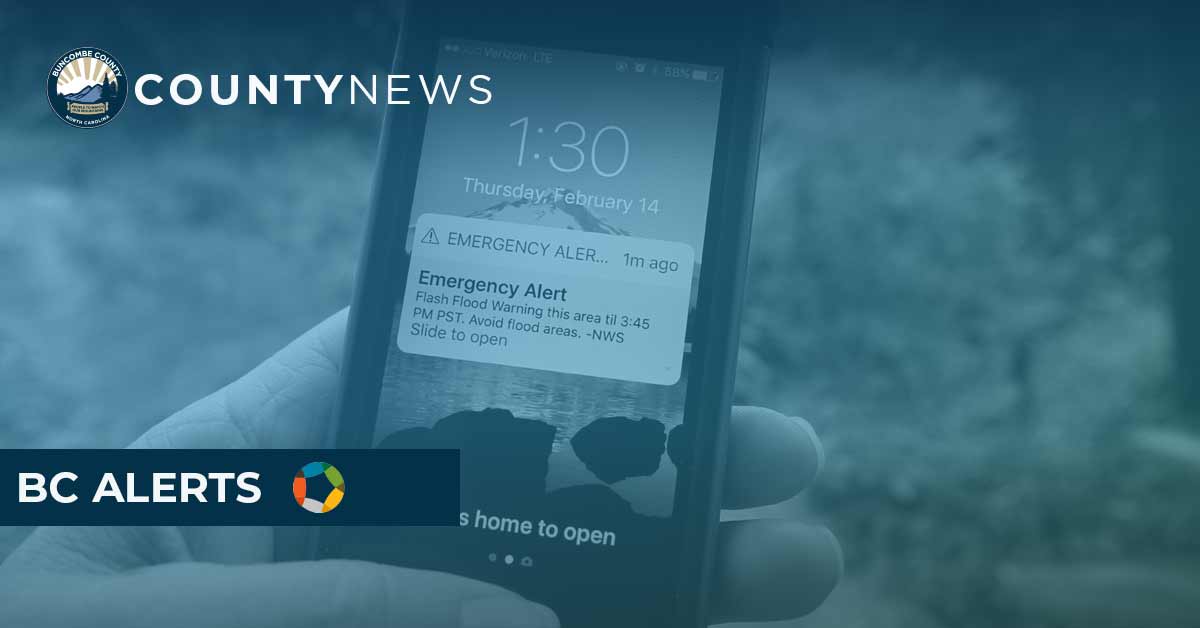 If there's one thing the pandemic has taught us, it's to be ready…
Sign up for BC Alerts, and you'll get emergency information sent directly to you in real time.
Buncombe County residents have a new, customizable solution for receiving notification and emergency alerts. Buncombe County Government is in the initial phase of migrating to the CodeRED community notification system to send important alerts and time-sensitive messages to staff members and residents. Along with emergency and critical messages, the CodeRED notification system will also enhance community engagement via the release of important but non-emergency information such as vaccine site notifications, inclement weather closures and schedule changes, and other county service information.
Sign up for BC Alerts by texting BCAlert (not case sensitive) to 99411 or visit buncombecounty.org/codered to sign up for the new system.
Notice: If residents have previously signed up for BC Alerts, they will need to re-register in order to continue receiving notifications after June. If you have Spectrum as your wireless provider please select Other from the provider list, and scroll down for more frequently asked questions. 
"Upon evaluating our previous notification system and other available options, we chose CodeRED for its innovative features, user-friendly platform, and wide-spread adoption rates across the country," said Communications and Public Engagement Director Lillian Govus. "Their company-owned redundant data centers help ensure every resident's data is safe and that messages are delivered quickly and reliably to thousands of individuals within minutes. We're excited to expand our communication channels with residents to include text, phone, email, and social media platforms, providing the information they need to know to make better informed decisions during an emergency."
CodeRED Key Benefits
CodeRED will deliver several benefits for residents and enable staff to more efficiently manage and distribute notifications before, during, and after emergency and non-emergency events:
Registration for this notification service is customized, allowing residents to choose which alerts they'd like to receive, as well as their preferred channel.
Residents can select several different methods including landline, cell phone, email, text message, TTY, or even a combination. These alerts can be specific to streets, neighborhoods or regions, so individuals within affected areas are sure to receive relevant information.
Residents and visitors can keep track of alerts in Buncombe County with the CodeRED Mobile App, which notifies smartphone holders of real-time alerts in the area. Similar to the online registration, users choose which notifications they'd like to receive via the app.
Staff members can also use the system to communicate emergency information with one another. This will help us ensure our emergency response and daily operations are even more efficient.
All residents are encouraged to visit buncombecounty.org/codered or text BCAlert to 99411 to enroll in the CodeRED system. For more information on the CodeRED notification system or registration, please contact [email protected]. or call CodeRED support at 1-866-939-0911.
About CodeRED from OnSolve
OnSolve is a leading global provider of SaaS-based critical communication solutions for enterprise, SMB, and government customers. The company's CodeRED™ solution provides high-speed notification services capable of reaching millions of people in minutes and has applied its mission-critical capabilities to government, commercial, healthcare and other end markets. More information can be found on the company's website at www.onsolve.com.
Summer is coming and that means fans! Donate with Eblen Charities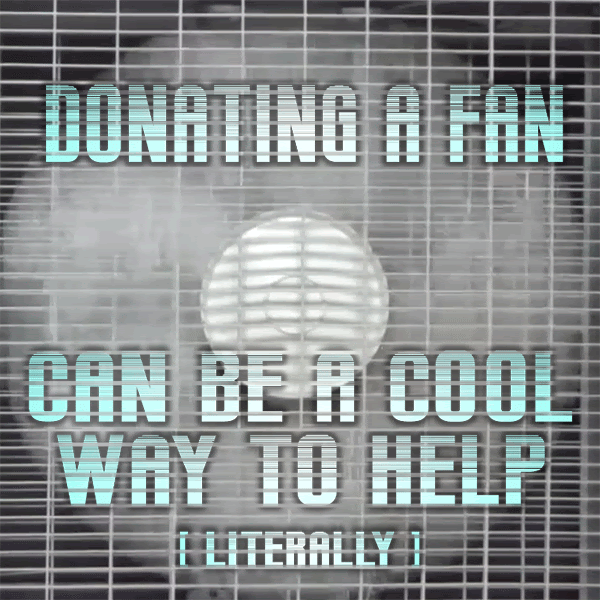 Summer is coming and that means fans!

We will begin distributing fans to those who are in need very soon. Each fan is purchased at a cost of around $20. If you would like to help cover the cost of a fan to keep someone cool this summer, please visit our website to make a donation

 

or mail a donation to Eblen Charities, 50 Westgate Parkway, Asheville NC 28806
Tarzan Train
Our train and canopy combo trip will start in Bryson City at the Great Smoky Mountain Railroad train depot. You will ride through the Smoky Mountains, along Fontana Lake and up into the Nantahala Gorge. On your 2 hour train ride, watch paddlers challenge the rapids on the Nantahala River. A delicious Deli Sandwich lunch is included. At the top-of-the-line, you will disembark the train and travel a short distance to Wildwater's Nantahala Gorge Canopy Tours.
The original zipline canopy tour in Western North Carolina, Wildwater's Nantahala Gorge Canopy Tours offers 13 different zip lines and 8 sky bridges. Our two highest platforms have unbelievable views of Clingman's Dome, Fontana Lake and waterfalls. This gliding experience, naturally fueled by a gradual elevation change, takes you through multiple ecosystems, past hemlocks, into hardwoods and through a deciduous forest packed with native flowering plants. All Canopy Tour Rangers are trained to – and all courses are built and inspected to – ACCT Standards to provide for your well-being and fun. This is a great experience for families.
After enjoying the fully guided zip line tour, check out your photos and buy a t-shirt in Wildwater's store. Your adventure will end later in the afternoon back at your car in Bryson City, NC. All transportation is included.
Members of your party who can't – or don't want to – go on the canopy tour can ride the train round trip. You'll all meet up shortly after the train's return in Bryson City, NC.