Details
2020-04-11T00:00:00-04:00
2020-04-12T00:00:00-04:00
Information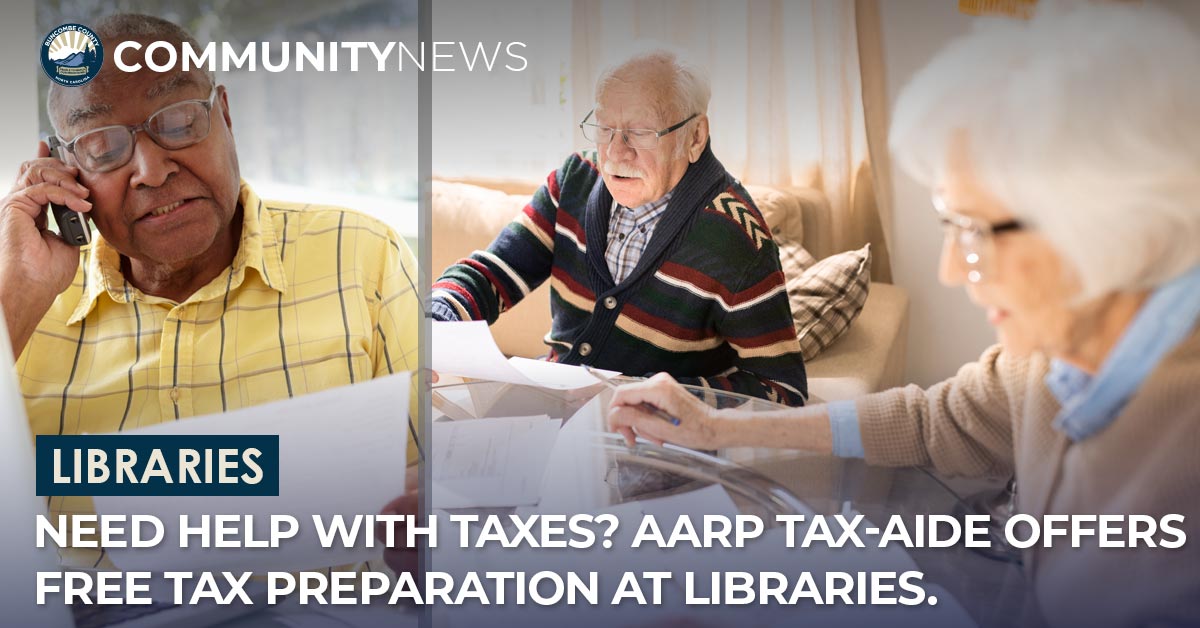 AARP Foundation Tax-Aide, in cooperation with the I.R.S, N.C. Dept. of Revenue, Buncombe County Library System and Council on Aging, Inc. will again offer free tax Preparations for low and moderate income taxpayers, with special attention to those age 60 and older. Both Federal and N.C. State tax returns will be electronically filed for safe and accurate preparation with faster refunds.
This service will be available from Feb. 1-April 15, at sites listed below. Please note that some locations have different start dates as several libraries will be hosting early voting for the Presidential primaries in February.
Tax help for Weaverville will be held at the Brookstone Baptist Church and tax help for West Asheville will be held at the West Asheville Presbyterian Church. All tax help locations can be found at irs.gov.