Details
2021-01-22T00:00:00-05:00
2021-01-23T00:00:00-05:00
Contact
Buncombe County Government
Information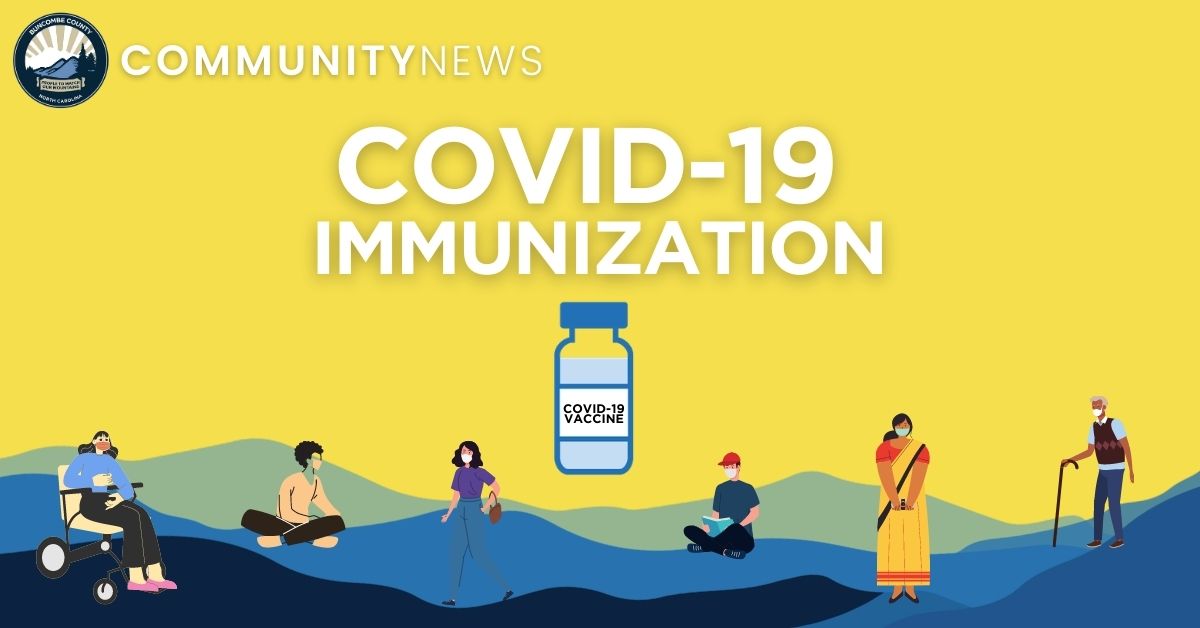 Today the North Carolina Department of Health and Human Services (NCDHHS) announced that vaccine providers may vaccinate all health care workers and anyone 65 years and older.
Buncombe County Health and Human Services (BCHHS) had begun administering vaccine to those 75 years and older per the previous NCDHHS plan and is committed to providing vaccinations to those 75 years and older until Feb 1, 2021. BCHHS will continue to provide appointments to those over the age of 75 and will begin to provide appointments for individuals 65 and older starting Feb. 1, 2021.
Because vaccine supplies are currently limited, states must make vaccine available in phases. View the phases at https://files.nc.gov/covid/documents/vaccines/NCDHHS-Vaccine-Infographic.pdf.
NCDHHS determines the vaccine allocation to counties. Current vaccine supply remains low. BCHHS will alert our community of available appointments as more vaccine doses are received.
Currently, all appointments for available vaccines have been scheduled. Community members can receive information about vaccination phases, available appointments, and how to schedule appointments by signing up for the COVID-19 email newsletter at buncombeready.org. Community members can also receive alerts to their phones by texting "BCAlert" to 888-777.