Details
2021-09-29T18:00:00-04:00
2021-09-29T20:00:00-04:00
Contact
Buncombe County Government
Information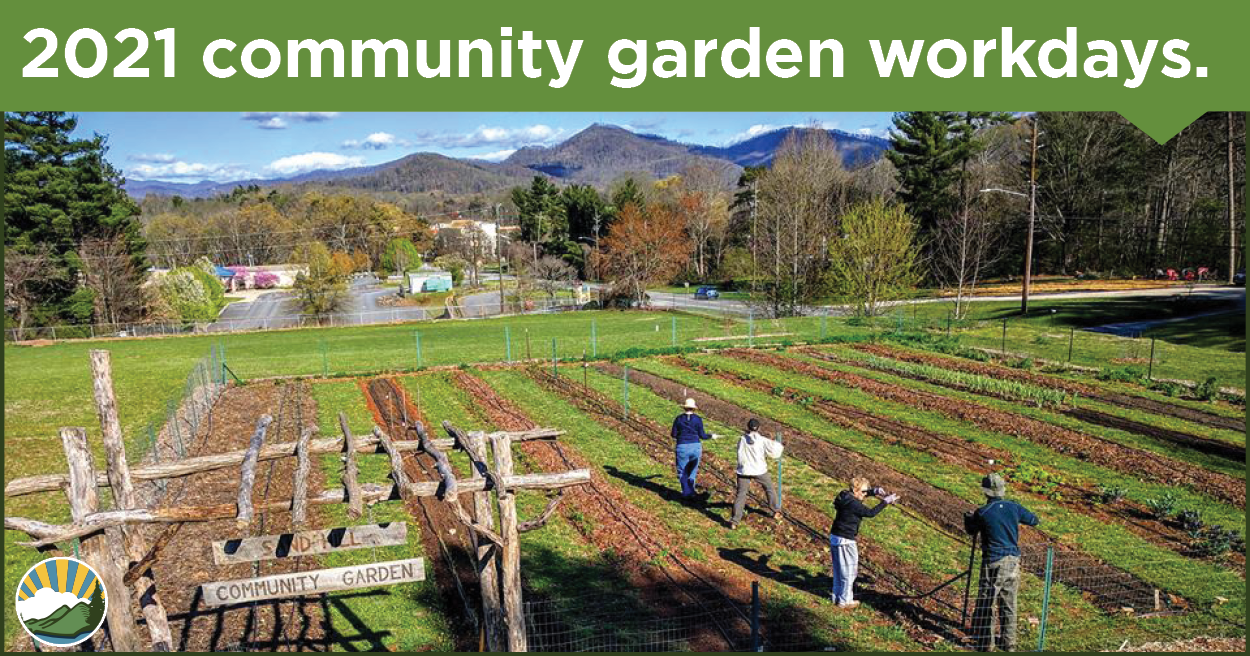 Looking to get involved, stay active, and meet some new friends? Sand Hill Community Garden workdays take place on Wednesdays (6-8 p.m.) and Saturdays (10 a.m.-noon) from Feb. 27-Oct. 30, 2021, at Buncombe County Sports Park. The garden is located on 16 Apac Dr. in West Asheville/Enka-Candler.
Join friends and neighbors as they come together on common ground to raise fresh, organic vegetables and fruits for the Enka community.
Expect to wear a mask and maintain social distance throughout. Tools and hand sanitizer are available, but any gloves, loppers, pruners, or gardening tools you can bring will decrease the amount of contact between volunteers. Please wear work clothes to get dirty and closed-toe shoes. Sunscreen, water, and a hat are also handy items to have on hand.
Sand Hill Community Garden has been growing fresh produce since 2011 and raised over 1,200 lbs. of organic produce last year.
NOTE: Community workdays are weather dependent. Please join the community garden email list (send your info to [email protected]) to stay up on workday tasks and other garden news.
To receive the I Heart Parks monthly newsletter, sign up online. Follow Buncombe County Recreation on Facebook and Instagram for the latest updates.