Details
2023-05-27T00:00:00-04:00
2023-05-27T23:59:04-04:00
Information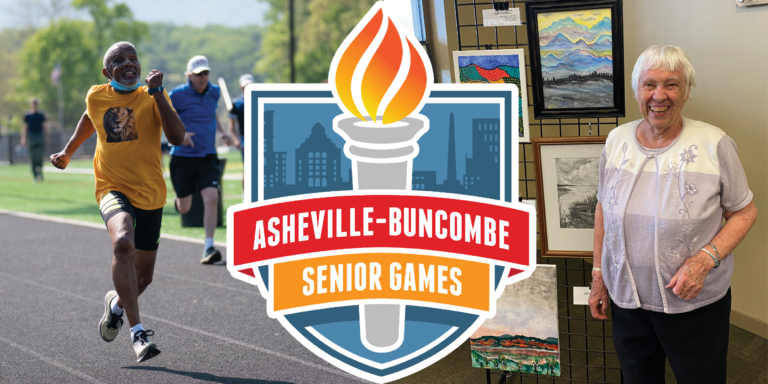 Asheville Parks & Recreation (APR) challenges community members to make 2023 a record breaking year for Asheville-Buncombe Senior Games and SilverArts. The weeks-long festival celebrates the transformative ability of sports and the arts to foster friendship and wellness. There is a $10 fee to participate and online registration opens Feb. 6 at ncseniorgames.org.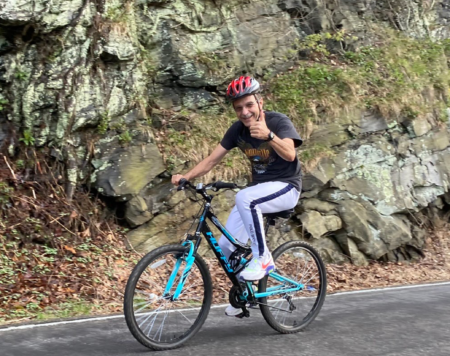 "We know many people discovered or rediscovered their love for sports, performing, and literary and visual arts during the pandemic and this is the perfect time to share that talent with our community – so anyone who's ages 50 or better should sign up," according to Colt Miller, APR Athletic Coordinator and local Senior Games contact. "While many participants advance to the state and national competitions, the main focus isn't winning, but showcasing the incredible talent found among active adults right here at home. This is also the perfect opportunity to try something new! In the past, we've had people who had never played a sport or worked in a particular medium who turned out to be naturals."
The event is one of 53 local games officially-sanctioned by North Carolina Senior Games, the largest senior Olympic program in the nation. The schedule includes competitions and demonstrations to exercise the mind and body in April and May at locations throughout Buncombe County.
All events welcome spectators. Interested community members can print a schedule or pick one up at any APR community center. APR hosts Asheville-Buncombe Senior Games and SilverArts with Black Mountain Parks & Recreation, Buncombe County Parks & Recreation, and Henderson County Parks & Recreation.
Sports and Arts
Sports include bowling, croquet, golf, mini golf, track and field (including race walk and power walking), cycling, archery, swimming, billiards, badminton, cornhole, horseshoes, pickleball, basketball shooting, shuffleboard, and tennis. Age categories start at 50 and increase at five year intervals.
SilverArts categories are classified as Heritage (quilting, woodwork, crochet, basket weaving, jewelry, needlework, tole/decorative painting, weaving, knitting, pottery, stained glass, woodcarving, woodworking, and woodturning), Visual (acrylics, drawing, mixed media, oil, pastels, film photography, digital photography, sculpture, and watercolor), Performing (comedy/drama, dance, vocal, instrumental, and line dance), Literary (poetry, short story, essay, and life experiences), and Cheerleading. Art pieces will be displayed at Pack Memorial Library.
For questions or more information, please contact Colt Miller at (828) 707-2376 or [email protected].
Schedule at a Glance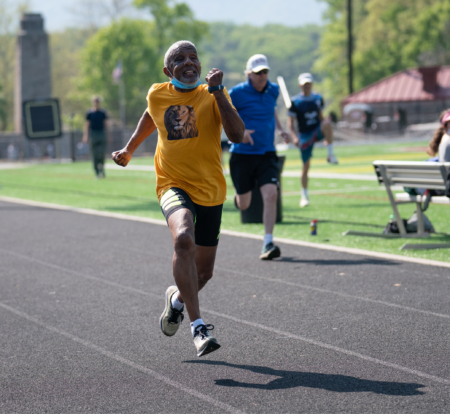 For questions or more information, please contact Colt Miller at (828) 707-2376 or [email protected].