Details
2021-09-15T00:00:00-04:00
2021-09-16T00:00:00-04:00
Contact
Buncombe County Government
(828) 250-5360
Information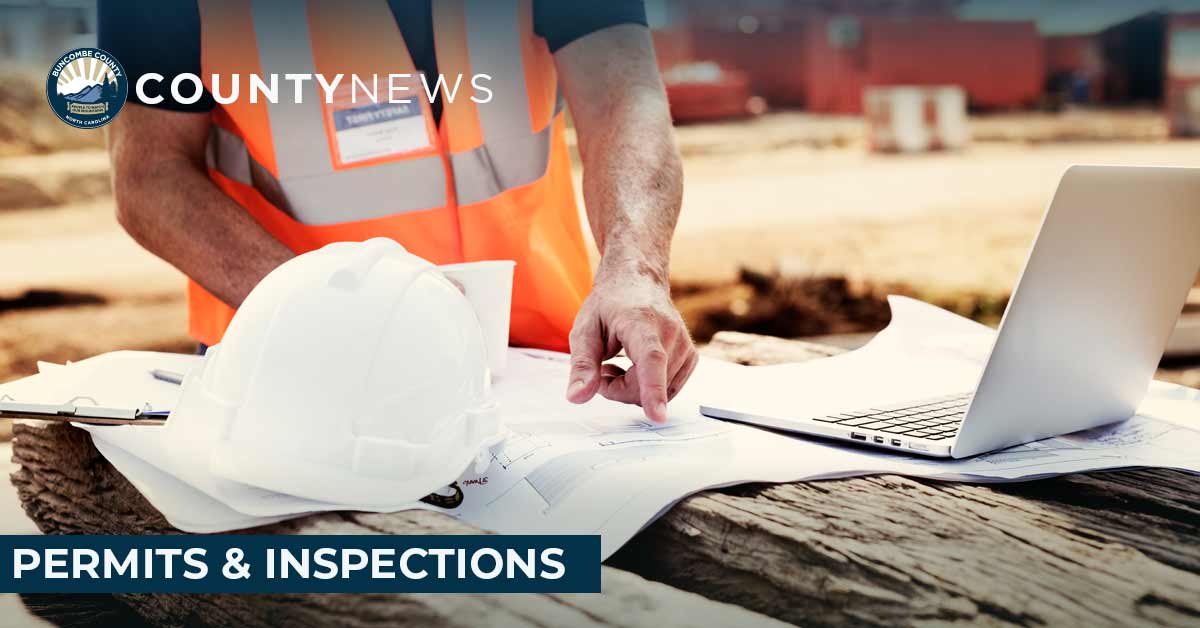 Buncombe County Permits & Inspections is taking another step toward streamlining the inspections scheduling process. Effective Friday, Aug. 20, scheduling building, electrical, mechanical, or plumbing inspections will transition to the Development & Permits online portal.
The portal offers the ability to search permit records and inspection results, and the addition of online inspection scheduling makes this an exciting new tool for our contractors and owner/builders.
"The convenience of an online scheduling tool is something the building community has been waiting for a long time," says Permits & Inspections Director Matt Stone. "The 24/7 online system allows more flexibility in how and when they will be able to schedule their inspections, and will free up staff time normally spent each day handling these requests."
Visit buncombecounty.org/permits to access the Development & Permits online portal, and click here for directions on how to log in and schedule an inspection. Please be advised when scheduling an inspection, some inspections will appear as optional even though they might required. Please contact our office with any questions at (828) 250-5360.
Note: Contractors without online access will still have the ability to schedule same day inspections by calling (828) 250-5360 between 7-8:30 a.m., the day of the required inspection.
Buncombe County Permits & Inspections provides building inspections and permitting services for all unincorporated areas of Buncombe County and through contractual agreements, provides these services for the towns of Biltmore Forest, Weaverville, and Woodfin.