Calendar of Events
Looking for things to do in Hendersonville, NC? Whether you're a local or just passing through we've got loads of great tips and events to help you find your perfect adventure.
Thursday, November 21, 2019
Asheville Holiday Parade Volunteers Needed
We are still in need of volunteers for the parade coming up on November 23rd. If you can help us spread the word or come give us a hand it would be greatly appreciated. We are looking forward to this years parade "Peace on Earth" theme and can't wait to see everyone.
As always thank you for your support, we couldn't do our events without our volunteers help!
Nature Center Raffle Fundraiser
Hendersonville County Curb Market
Hendersonville County Curb Market
221 N. Church St
Year round – Tuesdays, Thursdays and Saturdays 8am-2pm
Winter Wonderland at the Grove Arcade
Discover the magic and craftsmanship of Omni Grove Park Inn's Annual Gingerbread House Competition. From November 20th through January 2nd, these miniature worlds will be on display at Grove Arcade.
Intricately designed by hand, each Gingerbread House will fill you with a sense of childlike wonder. Don't miss your chance to experience the magic. ✨
All are welcome!
WNC Farmer's Market
570 Brevard Road, in Asheville, North Carolina
8-6pm Daily
Drawing or Painting at John Mac Kah Studio
John Mac Kah Studio Presents: Drawing or Painting
Register anytime.
Classes, Workshops, and Private Fine Art Instruction.
– – Monday & Thursday, 9-4 p.m.
John Mac Kah Studio, 122 Riverside Dr., Studio H, Asheville
(828) 225-5000, www.JohnMacKah.com
"Dressing for the Occasion: Mid-Century Sandburg as Celebrity and Family Man"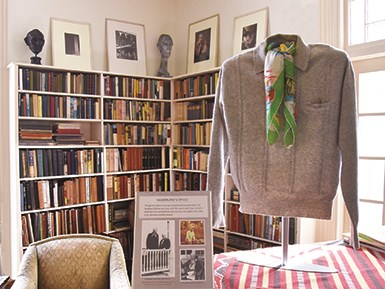 "Dressing for the Occasion" offers visitors a window into the style, culture, and feel of mid-century America. The family's clothing and accessories weave together the roles of Carl Sandburg as a prominent writer, celebrity, father, and husband. This temporary exhibit offers an exciting opportunity for the public to view objects that are normally in storage or in the possession of Sandburg family members. Tours of the Sandburg Home are offered daily from 9:30 am to 4:30 pm. Tickets are available first come, first served, each day from the visitor information area in the ground level of the Sandburg Home.
Nearly every room in the historically furnished house museum will be included in the exhibit. Visitors will see the characteristic scarves Carl Sandburg wore as he played his guitar and sang folk songs to entertain his family and guests, the dress Lilian Sandburg wore to meet President Lyndon B. Johnson, and many other mid-century pieces worn by the Sandburgs and their daughters. Historic photographs, paired with the clothing, will provide context.
Clemson/USC Compete in Rivalry Blood Bowl
Ahead of the big rivalry game next Saturday, Clemson will first go head-to-head with South Carolina in another competition. For the 35th time, the two schools will go compete in the Annual Blood Bowl to see which university can get the most people to donate blood (and save the most lives). Endorsed by All-American Running Back CJ Spiller, The Blood Connection will host several blood drives around Clemson's campus to help CU bring home the win! TBC is the Clemson community's blood provider. For TBC Blood Bowl locations and to make an appointment, go to www.thebloodconnection.org/bloodbowl 
WHAT: Alpha Phi Omega's 35th Annual Blood Bowl
WHO: Clemson University APO vs. University of South Carolina APO
WHERE: Clemson Campus (1 inside and 7 mobile locations): Hendrix (inside), Riggs, Fernow, Brackett, ASC, Vickery, Watts, Bowman *members of the community can donate inside Hendrix
WHEN: November 18-22, 10a-7p every day
WHY: The Blood Connection is the Clemson community's blood center. TBC is the exclusive blood supplier for every Upstate hospital, including AnMed Health. That means when donors give blood with TBC, it stays local, saving the lives of neighbors and fellow Clemson Tigers. TBC needs around 600 donations a day to maintain a steady supply for local hospitals. Be a team player and save lives with TBC during Blood Bowl week! Let's beat USC!
Fall Foliage Photography Contest
Capture photos of your friends and family members enjoying the vivid hues of fall and enter them into our photo contest. We'll use the winning entries on our website and Facebook album, and you'll win some fun prizes. Photos must be taken within the Chimney Rock section of the Park.
No additional costs to enter.
The first-place winner will receive an overnight getaway to Hickory Nut Gorge with a stay at the Historic 1927 Lake Lure Inn & Spa, two passes to the Park, brunch for two at the Historic 1927 Lake Lure Inn & Spa and two tickets for a tour with Lake Lure Boat Tours.
The contest's second-place winner will receive two passes to the Park, lunch for two at the Old Rock Cafe and two tickets for a tour with Lake Lure Boat Tours.
Chimney Rock's Facebook followers will select the People's Choice Award winner. Followers will have a week to like and share their favorite photo from an album of Winter Photo Contest entries posted on the Park's Facebook page at facebook.com/chimneyrockparknc. The People's Choice Award Winner will receive two passes to the Park, lunch for two at Old Rock Cafe and their photo will be featured on the Park's Facebook page.
Shutterbugs interested in capturing Mother Nature's wintry beauty can do so by entering Friday through Tuesday from 10 a.m. to 6 p.m. during the Park's winter hours.
All entries must be submitted to [email protected] or to the Parks' Facebook page through Facebook messenger.
https://www.facebook.com/events/354841472011965/?event_time_id=354841498678629
November National Novel Writing Month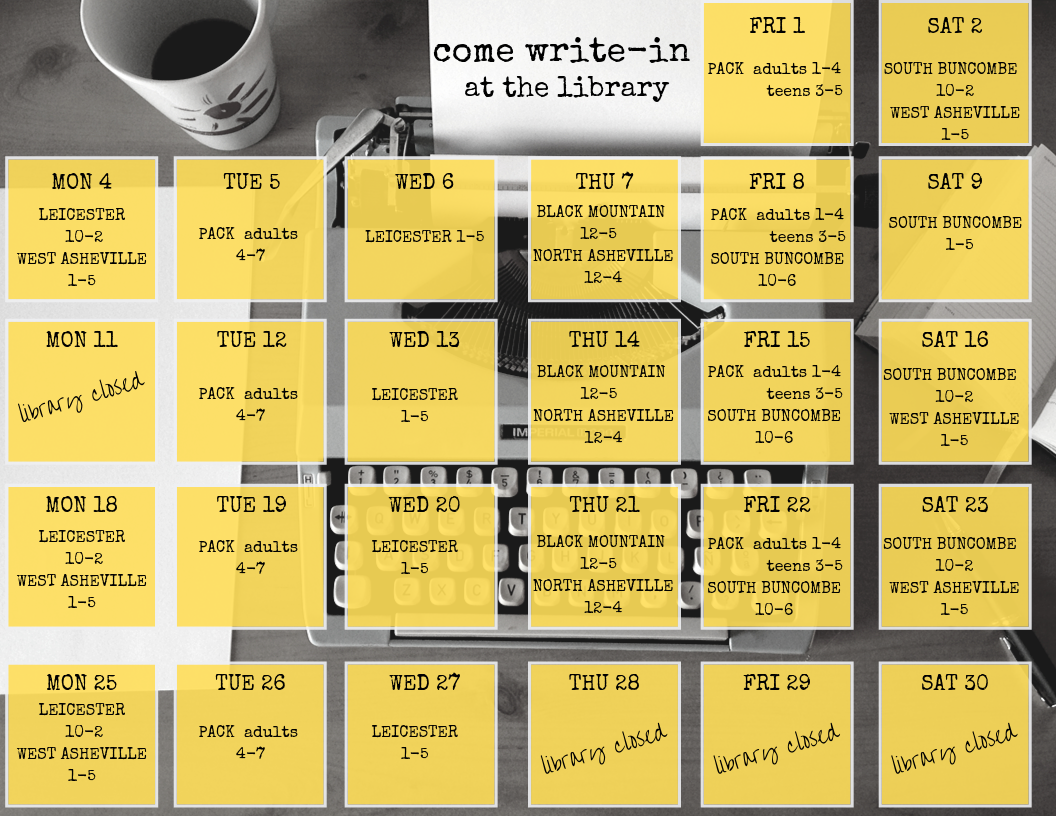 The Buncombe County Public Library system is supporting Asheville writers during National Novel Writing Month (NaNoWriMo) by offering quiet writing spaces, raffle prizes, and a NaNoWriMo NoMo' party in early December.
NaNoWriMo is a writing challenge to write 50,000 words of a novel during the thirty days of November. It began in 1999 and is supported by an international nonprofit organization of the same name.
The Black Mountain Library, Leicester Library, Pack Library, North Asheville Library, South Buncombe Library, and West Asheville Library will all be offering quiet spaces for writers to work on their 50,000 word count goal throughout the month. Some branches will offer tea, coffee and snacks as well. The Pack Library Youth Services department will host a Teen Writer's Café every Friday afternoon. "We wanted to have a space at a library in the county every day where a writer could come plug in their laptop or pull out their notebook and chip away at their word count with no interruptions," Anna Booraem, Branch Manager of the South Buncombe Library, says.
Each time a writer comes to one of the library writing spaces to work on their novel in November, they will be entered into a raffle for prizes to be given away at the NanoWrimo NoMo' party. The raffle prizes will include treats from local businesses, including Dynamite Coffee, as well as some official NaNoWriMo swag.
The NaNoWriMo NoMo' party will be held at the Lord Auditorium in the Pack Library on Saturday, Dec. 7, from 2-3:30 pm. The party is for any writer who participated in NaNoWriMo. There will be food, activities and opportunities to meet other writers, as well as a "micro mic" that will give each writer a chance to read one paragraph from their novel to the group.
Of Threads, On Place: A Selection of Historical and Contemporary Textiles from Buncombe County
Explore just how far back our fiber art roots go by viewing centuries old textiles alongside contemporary works. Partnering archives reveal the cultural impact cloth and making have played in our region, while local makers of today continue to investigate place, process, and storytelling through the manipulation of fibrous materials. Techniques include weaving, embroidery, appliqué, natural dyeing, pulled-work, bobbin lace, and quilting.
Orange Peel Presale Event: Atmosphere
Atmosphere
Tuesday – January 28
---
Use code "VIRGO"
Code valid 11/7 10am – 11/24 10pm
>> More Information <<
at
The world is a vastly different place than it was just a few years ago, and Atmosphere's seventh album, Mi Vida Local, reflects the ways in which the world, and Atmosphere's place in it¬, has changed. The idyllic domesticity of their past few records has morphed into anxiety over keeping loved ones safe during turbulent times. Instead of bragging about backstage misadventures it's about grappling with mortality. The easygoing collaboration between Ant and Slug has started to feel more like the life-or-death intimacy of two men trapped together on a lifeboat.
At times it's a heavy album ("I might be the last generation of grandparents," goes a key line from "Virgo"), but it's far from grim. There are jokes being cracked, joints getting smoked, a little trash talking here and there- after all, it's still a rap record.
And Atmosphere's never sounded better.
As the name implies, Mi Vida Local is intensely focused on the place it was created- the southside of Minneapolis- where Slug and Ant work tirelessly in their "beautiful basements", refining their sound without interruption, save for a handful of friends from the Minneapolis hip-hop community who showed up to contribute. A year of one-on-one collaboration resulting in an album that matches complex subject matter with equally deep beats- ones that show a clear lineage back to the psychedelic funk landmarks from an earlier era where America was going through a post-utopian hangover, and prove that there won't ever be a time where boom-bap beats don't sound perfectly of the moment.
Mi Vida Local might be the best album Atmosphere's ever made. It's definitely the one they needed to make right now, and one listeners need to hear just as urgently. If it's sometimes an album about how the fight to find happiness never really ends- even after you get the house and the kids and the artistic freedom to make dad-rap records- it's also about discovering that there's happiness to be found just in fighting.
Santa Claus Is Coming to Asheville Mall
Just hear those sleigh bells jingling all the way to Asheville Mall! Santa Claus is on his way to Asheville, and we're celebrating his arrival on Saturday, November 16. Your little elves-in-training are invited to visit Santa at Center Court, near Barnes & Noble and ULTA, to share their Christmas lists and holiday wishes.
Santa will be available from November 16th to December 24th, when he begins his holiday trek around the world. Your elves-in-training can visit with Santa Monday through Saturday from 10am to 1pm, 2pm to 5pm, and 6pm to 9pm; and Sundays from noon to 3pm and 4pm to 6pm.
The Orange Peel Presale Event: Yonder Mountain String Band
Yonder Mountain String Band
Thursday – January 31
---
Use code "YMSB2020"
Code valid 11/7 10am – 11/24 10pm
>> More Information <<
John Mac Kah Studio Presents: Thursday Morning Demos –
Register anytime.
Classes, Workshops, and Private Fine Art Instruction.
– – 10 a.m. to noon
John Mac Kah Studio, 122 Riverside Dr., Studio H, Asheville
(828) 225-5000, www.JohnMacKah.com
Storytime & Art Skyland/South Buncombe Library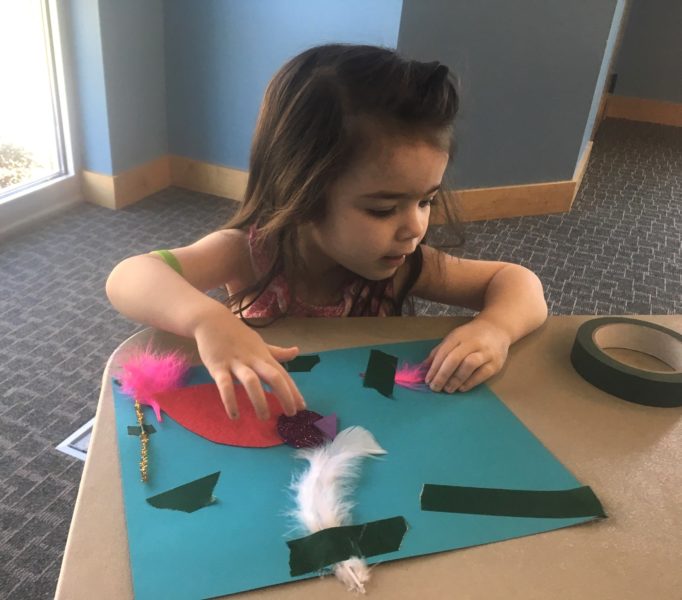 Come join in the fun with stories and songs, then make a hands-on art project just for the little ones! The Education Department staff is visiting public libraries for preschool storytime at locations near your neighborhood.
Storytime & Art takes place at Skyland/South Buncombe Library on third Thursdays at 10:30am
Our program for preschool-aged students accompanied by an adult is at a library near you! During the school year, come join in the fun with stories and songs, then make a hands-on art project just for the little ones.
Ho Ho Ho! FREE Santa Photo Experience
November 16 through December 24, 2019
11 a.m. – 8 p.m. Monday – Friday, 10 a.m. – 8 p.m. Saturday, Sundays, 12 p.m. – 6 p.m. and Christmas Eve, 9 a.m. – 5 p.m. inside Food Court
FREE Santa Photos are back! From November 16th through December 24th, every family who visits Santa will receive two FREE 4"x6" Santa photo prints and a digital download of a single image. Additional photos and Christmas merchandise are available for purchase. FREE Santa Photo is located inside the Food Court and is sponsored by N.C. Arboretum Winter Lights.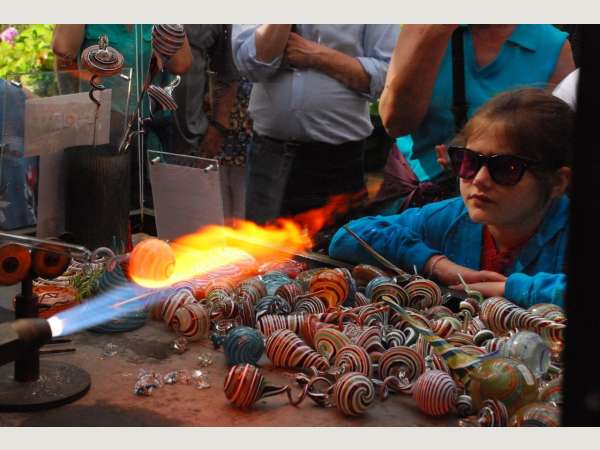 Since 2010 master scientific glass blower, Jason Probstein has been presenting live glassblowing demonstrations here at our art gallery.
And once again we are proud to announce that Jason will be blowing his unique Christmas ornaments and glass artworks here at Mountain Made gallery from now to December 23rd, 2019.
Jason will be demonstrating Thursdays, Fridays, Saturdays and Mondays from 11:00 am to 2:00 pm. He will also be blowing glass every Sunday from Noon to 2:00 PM.
We invite you come by Mountain Made for a fun, family-friendly event
Buncombe County, North Carolina Library
West Asheville Branch Library, 942 Haywood Rd. Asheville, NC 28806
Preschool Fun (3-6 years old)
Story Time
Burntyard Vineyards Wine Tastings
Burntyard Vineyards Wine Tastings
Wine Tastings Sunday – Thursday 12-6pm
Winery Tours 2 pm Daily
2695 Sugarloaf Rd. Hendersonville, NC 28792