areas through information technology, facilities, risk management, evaluation and administration
Resources: The funding, talent, and partnerships that enable high quality delivery of services
Your input and insights for each focus area will be valuable in determining the next steps of our strategic process. Please join us at one of the dates below to share your valuable input. All sessions will be held at 200 College St., ground floor conference room. These sessions are open to the public, and all are welcome. If possible, please contact [email protected] to RSVP.
Schedule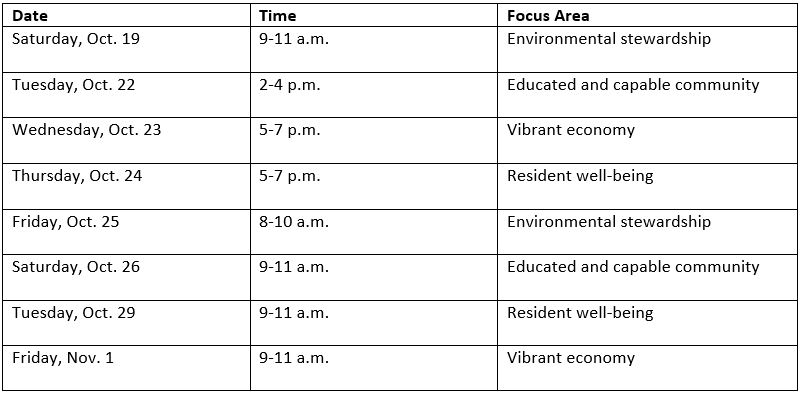 Timeline
Next Steps:
Oct. 19-Nov. 1: Public engagement sessions
Nov. 15: Board of Commissioners workshop (8:30 a.m.-noon, 200 College Street)
November – December: Employee engagement sessions
January: Strategic Ppan adopted by Commissioners
July 2020: Strategic plan launch
Ongoing: Implement plan, monitor & report results, engagement