Calendar of Events
Looking for things to do in Hendersonville, NC? Whether you're a local or just passing through we've got loads of great tips and events to help you find your perfect adventure.
Friday, December 13, 2019
Winter Wonderland at the Grove Arcade
Discover the magic and craftsmanship of Omni Grove Park Inn's Annual Gingerbread House Competition. From November 20th through January 2nd, these miniature worlds will be on display at Grove Arcade.
Intricately designed by hand, each Gingerbread House will fill you with a sense of childlike wonder. Don't miss your chance to experience the magic. ✨
All are welcome!
Wednesday, January 1, 2020
Hendersonville Home for the Holidays
November 29
Downtown Street Lighting & Santa's Arrival
5:00pm  
The lighting of downtown holiday lights and Santa's arrival kick off the holiday season in Downtown Hendersonville.  The evening features entertainment, sing-along, hot chocolate and a visit from Santa Claus at the Historic Courthouse on Main Street. Click for more information Downtown Hendersonville
November 8 – 17
Flat Rock Playhouse presents:  "The Lion, the Witch, and the Wardrobe"
Four kids travel through a wardrobe to the land of Narnia and learn of their destiny to free it with the guidance of a mystical lion! The play was based on the novel by C. S. Lewis. 828-693-0731 Click for tickets Flat Rock Playhouse
November 29 – December 23
Peppermint the Bear Scavenger Hunt
Free
Peppermint Bear will take you on a fun-filled bear hunt through downtown Hendersonville looking for her cubs.  As you search for the cubs, visit at least 12 of the 22 downtown participating businesses to be eligible for prizes. Complete the entry form in the brochure and drop it in Peppermint's mailbox, located in front of the Visitor Center, by December 23rd. For more details about the Scavenger Hunt, stop by the Visitor Center at 201 South Main Street.
December 7
Hendersonville Christmas Parade
10:00am
A traditional hometown Christmas parade travels along Main Street from Five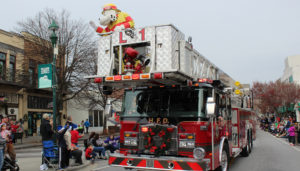 Points to Caswell Street. Sponsored by the Hendersonville Merchants & Business Association. This year's theme is the "The Magic of Christmas". Visit the Hendersonville Merchants & Business Association web site to download a Parade application. 828-692-4179
November 29 – December 22
Flat Rock Playhouse Mainstage presents:  "A Flat Rock Playhouse Christmas"
An all-new Christmas production follows up last year's smash holiday hit. This original musical revue performed by your favorite Flat Rock Playhouse singers and dancers is filled with holiday cheer. Celebrate the holidays Vagabonds style!  Click for tickets Flat Rock Playhouse
December 6
Olde Fashioned Hendersonville Christmas
Main Street / 5pm – 8pm
The Downtown merchants open their doors and invite holiday shoppers in with a festive window displays, decorations, caroling, music, and refreshments. 828-697-2232.
December 8
Holiday Tour of Historic Inns and Cookie Caper
1pm-4pm
$20
The Holiday Tour of Historic Inns and Cookie Caper is a self-guided tour of several inns and the Cookie Caper part of the tour is a delicious Christmas treat at each inn. The inns on tour include the 1898 Waverly Inn, Charleston Inn, Mill House Lodge, Echo Mountain Inn and Brightwaters Guesthouse. 828-697-3010
December 18 – January 1
Iceless Skating Rink
Regular Hours 11am-6pm, EXCEPT Christmas Eve 11am-3pm, Christmas Day Closed, New Year's Eve 11am-3pm, and New Year's Day from 1pm-6pm
Admission: $10, Children 10 & under $5 (payment by cash or check only)

Enjoy ice-skating in Downtown Hendersonville this holiday season. The  iceless rink is located at the Visitor Center on South Main Street. The synthetic surface is made from special polymers that does not require liquid, so it can be enjoyed year-round in any temperature.  A curling lane is also available. Curling involves players sliding stones on the ice towards a target. Play a variety of free games while you wait your turn on the ice. Skate rental included in admission price. Admission: $10, Children $5 for ages 10 & under, with group rates available for groups of 10 or more, but must call to reserve a time for groups, $5 for for 30 minutes of curling. Regular Hours 11am-6pm, EXCEPT Christmas Eve 11am-3pm, Christmas Day Closed, New Year's Eve 11am-3pm, and New Year's Day from 1pm-6pm. Operates weather permitting. Benefits the Henderson County America In Bloom Program, 828-768-4413 To learn more go to: Henderson County America in Bloom
December 20 – 22
Main Street Holiday Hayrides
5pm – 8pm
Free
Take a magical hayride through Historic Downtown Hendersonville among its twinkling lights and festive decorations. Board the tractor-drawn wagon ride at the Visitor Center, located at 201 South Main Street. Reservations are not accepted, first-come, first-served basis.
Thursday, January 2, 2020
WNC Farmer's Market
570 Brevard Road, in Asheville, North Carolina
8-6pm Daily
Drawing or Painting at John Mac Kah Studio
John Mac Kah Studio Presents: Drawing or Painting
Register anytime.
Classes, Workshops, and Private Fine Art Instruction.
– – Monday & Thursday, 9-4 p.m.
John Mac Kah Studio, 122 Riverside Dr., Studio H, Asheville
(828) 225-5000, www.JohnMacKah.com
"Dressing for the Occasion: Mid-Century Sandburg as Celebrity and Family Man"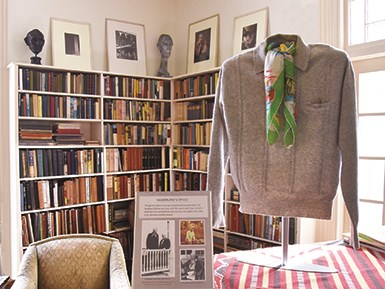 "Dressing for the Occasion" offers visitors a window into the style, culture, and feel of mid-century America. The family's clothing and accessories weave together the roles of Carl Sandburg as a prominent writer, celebrity, father, and husband. This temporary exhibit offers an exciting opportunity for the public to view objects that are normally in storage or in the possession of Sandburg family members. Tours of the Sandburg Home are offered daily from 9:30 am to 4:30 pm. Tickets are available first come, first served, each day from the visitor information area in the ground level of the Sandburg Home.
Nearly every room in the historically furnished house museum will be included in the exhibit. Visitors will see the characteristic scarves Carl Sandburg wore as he played his guitar and sang folk songs to entertain his family and guests, the dress Lilian Sandburg wore to meet President Lyndon B. Johnson, and many other mid-century pieces worn by the Sandburgs and their daughters. Historic photographs, paired with the clothing, will provide context.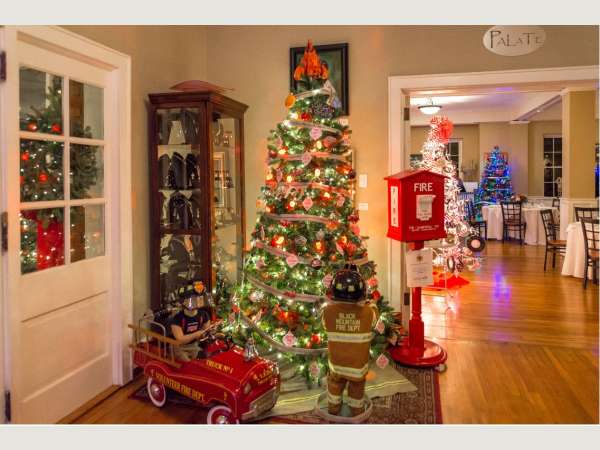 Named for two years by Explore Asheville as one of the top 5 events in the Swannanoa Valley at Christmas, you are invited to come experience 25 Christmas trees that bring joy to the whole community. The public is invited to view the trees and then vote with money for their favorite tree. Every cent raised through Deck The Trees goes to the Fuel Fund for Swannanoa Valley Christian Ministry. Be a part of creating something beautiful that also gives back to the community.  Prizes are awarded for the tree that raises the most money and for the tree that most represents the theme.
Calendar of Events:
Dec. 6, 2019 – Jan. 6, 2020
Visit Deck The Trees from 10 AM to 9 PM
Dec. 9, 4:30 – 7:00 PM
Photos and a Visit with Santa Claus
$15.00 per photo
Dec. 10, 2:00 to 4:00 PM
Deck The Tree Christmas Tea with Highland Farms
January 6, 2020   6:00 to 8:00
A Final Celebration
-Which tree most represents the theme?
-Which tree raised the most money for the Fuel Fund for Swannanoa Valley Christian Ministry?
John Mac Kah Studio Presents: Thursday Morning Demos –
Register anytime.
Classes, Workshops, and Private Fine Art Instruction.
– – 10 a.m. to noon
John Mac Kah Studio, 122 Riverside Dr., Studio H, Asheville
(828) 225-5000, www.JohnMacKah.com
Buncombe County, North Carolina Library
West Asheville Branch Library, 942 Haywood Rd. Asheville, NC 28806
Preschool Fun (3-6 years old)
Story Time
Burntyard Vineyards Wine Tastings
Burntyard Vineyards Wine Tastings
Wine Tastings Sunday – Thursday 12-6pm
Winery Tours 2 pm Daily
2695 Sugarloaf Rd. Hendersonville, NC 28792
unnatural history
The works in Unnatural History are portals backwards or forwards (or sometimes both at once) in geologic time, offering visions from before, after, and during the tenancy of humankind. Dioramas of cast resin depicting bizarre plants and animate slime suggest a post-human period wherein nature reclaims the planet. Artificial geodes made of oil paint, latex, foam, and soil transport viewers into a distant future where industrial waste has become fossil evidence of human activity. Abstract wall sculptures use motor and crude oil as raw material in the depiction of the vast, intricate industrial landscapes of the near future, while wooden mosaics made of materials salvaged from hurricane-affected cities and reconstructed glass objects found on beaches suggest a possible utopian remedy to decline, decay, and disintegration. Overall, the exhibition underscores and illustrates the many ways in which the technological processes of mass mining, manufacturing, resource extraction, and large-scale industrial agriculture have altered not only the present, but also the future history of our planet.
​
For more information, contact our Exhibitions Coordinator + Designer, Ashleigh Shuler, at 864.582.7616 x 254 or email [email protected].
​
​This exhibition is generously sponsored by Bagwell Fence, SantoLubes, Kerin Hannah, Margaret + George Nixon, Sikanas Family Charitable Fund, and Susu + George Dean Johnson, Jr.
Orchard at Alta Pass
Live music performance at 1:45pm on Thursday and Friday, May through September
Includes All Non Redemption Arcade Games, Activities, and Attractions!
Such as…
Indoor Climbing wall | Indoor/Outdoor Go-karts | Arcade Games | Laser Tag | Bumper Cars | Mini Golf | Mini Bowling | X-Rider Theatre | AeroBall | & More!
https://www.facebook.com/events/323685011602260/?event_time_id=323685161602245
Appalachian Chic at Noble
Noble Cider Presents:
Appalachian Chic Food Truck
356 New Leicester Hwy, Asheville, NC 28806, USA
Jack of the Wood : Thurs-Bluegrass Jam
Jack of the Wood : Thurs-Bluegrass Jam
Thursdays
Tends to get started around 6-7 pm.
A scorching line-up of the areas best bluegrass musicians. You never know who will show! $1 off Bourbon
Jack of the Wood
95 Patton ave
Asheville, NC 28801
(828) 252.5445
One Stop Deli & Bar : Phish N' Chips – FREE SHOW
One Stop Deli & Bar :
One Stop Deli & Bar
31 Patton ave
Asheville, NC 28801
Shadrack's Christmas Wonderland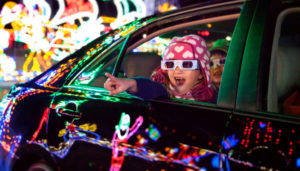 Shadrack's Christmas Wonderland presented by Ingles
Tryon Resort is thrilled to be the newest location on the Shadrack's Christmas Wonderland circuit. This two-mile journey weaves through hundreds of thousands of animated Christmas lights coordinated to music for an estimated 30 minutes of holiday enchantment. The Wonderland also features giant, custom-built displays of Santa and his pals on vacation in the mountains, hang gliding, rock climbing, ice fishing, lounging around the campfire, and more. This playful portion of the show is sure to please everyone, young to old.
The tour finishes in Tryon Resort's Winterfest Village filled with more fun for the whole family. The tour is $25 per carload with additional pricing for group vans and buses available. Tickets are available online in advance or at the exhibit entrance, and discount tickets are available at any Ingles location. Tours are self-driven and open from 6pm-10pm seven days a week beginning November 15, 2019 and ending on January 5, 2020.
Join our REEB Cycles master for a guided ride to and from the brewery, every Thursday at 6 p.m.
Check out the REEB Ranch facebook page for this week's routes and details!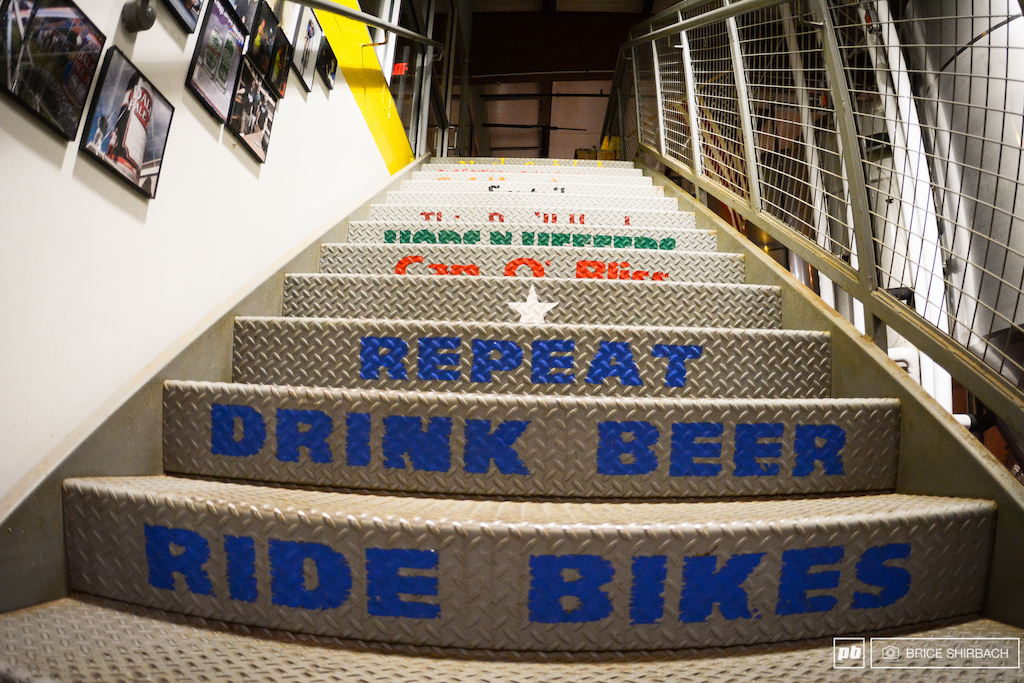 Winter Lights at The North Carolina Arboretum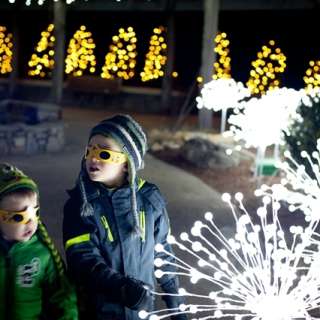 Experience Asheville's BRIGHTEST holiday tradition at Winter Lights at The North Carolina Arboretum. Open nightly November 22, 2019 – January 4, 2020, from 6 to 10 p.m. Walk through an outdoor winter wonderland and see the Arboretum's gardens and landscapes dressed in more than half-a-million holiday lights. Listen to the sounds of your favorite holiday tunes or enjoy a cup of holiday-inspired cocoa, cider or beer.
$18-$8. See website for tickets and specials.
Specials
Friends & Family Discount Night – Tuesdays
Tickets are reduced to $15 for adults and $10 for children. Arboretum members receive an additional $2 off each ticket. (Excludes Christmas Eve & New Year's Eve.)
Available on Thursdays through Saturdays only, this special ticketed event offers visitors the chance to enjoy a holly, jolly ride from downtown Asheville or Biltmore Village to Winter Lights courtesy of The Trolley Company. Upon arrival, guests will receive a complimentary cup of hot chocolate and access to the Winter Lights. Pick-up is at 6:00 p.m. from the Renaissance Hotel in downtown Asheville and 6:15 p.m. from the DoubleTree Hotel in Biltmore Village. Guests will be dropped back off at 9:00 p.m. Tickets are $29.50 per person (children 4 & under are free) and can be purchased through The Trolley Company's website here. (Note: Arboretum member discounts do not apply for this tour). For additional questions, please call Eva Ritchey at The Trolley Company at 828.606.8606.
True Home Open Mic at Flood Gallery
Uncensored expression: anyone is invited to step up to share song, music, poetry, comedy, rants & raves!
The most eclectic open mic around, in a welcoming gallery setting! 6 pm signup, perform 6:30-8:30 pm.
"RATED R THURSDAYS" GAME NIGHT
THE UNDERGROUND
Asheville's Gay Bar/An Alternative Industrial Dance Bar
"RATED R THURSDAYS" GAME NIGHT