Calendar of Events
Looking for things to do in Hendersonville, NC? Whether you're a local or just passing through we've got loads of great tips and events to help you find your perfect adventure.
Tuesday, January 7, 2020
Organic Growers School offers an Agroecology trip to Cuba
Asheville, NC. Organic Growers School is partnering with Food First and Altruvistas to offer
their second Cuba Agroecology Tour from January 7 through 16, 2020, with a focus on the
country's intensive sustainable agriculture practices. The tour, to be comprised of growers,
community leaders, educators, and activists who are passionate about sustainable agriculture,
will begin in Havana and travel to destinations such as Pinar del Rio, Artemisa, and Matanzas.
The cost of the trip is $2,900 and will serve, in part, as a fundraiser for Organic Growers School
(OGS), a 501c3 non-profit organization. There are a limited number of partial scholarships for
farmers and food activists to attend. This tour and all registrants will not be affected by recent
political actions to restrict American travel to Cuba.
Join OGS for a Tour of Cuba's Sustainable Farms
— Learn from farmers and food activists about Cuba's transition to agroecological farming practices and its national policies that prioritize organic farming and hunger remediation.
— Connect with farmers, consumers, activists, NGOs, policymakers, and experts working to transform the global food system.
— Acquire the knowledge and strategies to create just, sustainable, local, and healthy food systems in your own communities.
Agroecology = Agriculture + Ecology
Agroecology is the study of ecological systems as they apply to agriculture. It is a science, a movement, and a practice. At OGS, we like to think of the farm as a system and observe nature as the ideal model of sustainable production.
Agroecological practices strive to incorporate all elements of an agricultural ecosystem—water, nutrients, soil, plants, and animals—to maximize production and minimize impact. Agroecological methods include the following:
— Silvopasture = animals in the woods
— Agroforestry = forest farming
— Permaculture = systems designed to be sustainable and self-sufficient
Of course, each of these methods has been practiced on every continent since humans have existed, though they are only recently being named and defined by the modern sustainable agriculture community.
During this trip, you will participate in and observe how the Cuban agricultural community has embraced agroecology in all of its forms and learn why Cuba is considered one of the leading global experts in agroecological methods.
https://www.facebook.com/events/2315414532048890/
Thursday, January 16, 2020
WNC Farmer's Market
570 Brevard Road, in Asheville, North Carolina
8-6pm Daily
Drawing or Painting at John Mac Kah Studio
John Mac Kah Studio Presents: Drawing or Painting
Register anytime.
Classes, Workshops, and Private Fine Art Instruction.
– – Monday & Thursday, 9-4 p.m.
John Mac Kah Studio, 122 Riverside Dr., Studio H, Asheville
(828) 225-5000, www.JohnMacKah.com
John Mac Kah Studio Presents: Thursday Morning Demos –
Register anytime.
Classes, Workshops, and Private Fine Art Instruction.
– – 10 a.m. to noon
John Mac Kah Studio, 122 Riverside Dr., Studio H, Asheville
(828) 225-5000, www.JohnMacKah.com
Buncombe County, North Carolina Library
West Asheville Branch Library, 942 Haywood Rd. Asheville, NC 28806
Preschool Fun (3-6 years old)
Story Time
Burntyard Vineyards Wine Tastings
Burntyard Vineyards Wine Tastings
Wine Tastings Sunday – Thursday 12-6pm
Winery Tours 2 pm Daily
2695 Sugarloaf Rd. Hendersonville, NC 28792
unnatural history
The works in Unnatural History are portals backwards or forwards (or sometimes both at once) in geologic time, offering visions from before, after, and during the tenancy of humankind. Dioramas of cast resin depicting bizarre plants and animate slime suggest a post-human period wherein nature reclaims the planet. Artificial geodes made of oil paint, latex, foam, and soil transport viewers into a distant future where industrial waste has become fossil evidence of human activity. Abstract wall sculptures use motor and crude oil as raw material in the depiction of the vast, intricate industrial landscapes of the near future, while wooden mosaics made of materials salvaged from hurricane-affected cities and reconstructed glass objects found on beaches suggest a possible utopian remedy to decline, decay, and disintegration. Overall, the exhibition underscores and illustrates the many ways in which the technological processes of mass mining, manufacturing, resource extraction, and large-scale industrial agriculture have altered not only the present, but also the future history of our planet.
​
For more information, contact our Exhibitions Coordinator + Designer, Ashleigh Shuler, at 864.582.7616 x 254 or email [email protected].
​
​This exhibition is generously sponsored by Bagwell Fence, SantoLubes, Kerin Hannah, Margaret + George Nixon, Sikanas Family Charitable Fund, and Susu + George Dean Johnson, Jr.
Orchard at Alta Pass
Live music performance at 1:45pm on Thursday and Friday, May through September
Grief Processing Support Group Meeting
 

Monthly Grief Processing Support Group Meetings
offered by Haywood Regional Hospice and Palliative Care

Waynesville, N.C. – The Homestead Hospice and Palliative Care is offering monthly grief processing support groups to provide bereavement education and support for any adult who has experienced the loss of a loved one.  With support, feeling better is possible.

The Homestead is located at 127 Sunset Ridge Road in Clyde, off Hospital Drive.


A brief conversation with Robin Minick, bereavement specialist, is encouraged before participating.

 
Includes All Non Redemption Arcade Games, Activities, and Attractions!
Such as…
Indoor Climbing wall | Indoor/Outdoor Go-karts | Arcade Games | Laser Tag | Bumper Cars | Mini Golf | Mini Bowling | X-Rider Theatre | AeroBall | & More!
https://www.facebook.com/events/323685011602260/?event_time_id=323685164935578
Appalachian Chic at Noble
Noble Cider Presents:
Appalachian Chic Food Truck
356 New Leicester Hwy, Asheville, NC 28806, USA
Bicycle and Pedestrian Task Force
The Bicycle and Pedestrian Task Force meeting's are on the third Thursday of the month.  The meeting begins at 5:30 p.m. and is held in room A-109 at the City of Asheville Public Works Building at 161 S. Charlotte Street.   You can enter the building from the north end, where the parking lot and bike rack are.
This year's meeting dates will be:
January 18

February 15

March 15

April 19

May 17

June 21

July 19

Aug 16

Sep 20

Oct 18

Nov 15

Dec 20.
Breastfeeding Support Meetings in Asheville
La Leche League is a 60 year old non-profit group with volunteer Leaders.  Our purpose is to give information and encouragement, mainly through one-to-one helping to all who want to breastfeed/chestfeed or provide pumped milk for their babies. We have 4 monthly meetings. All meetings are free. Memberships are available. Parents, nursing babies and non separating children are welcome.

First Thursdays at 10 am -11:30 am

Second Saturdays at 10 am – 11:30 am

Third Tuesday Evenings at 6pm- 7:30 pm

Third Wednesday Toddler Group at 10am – 11:30 am
Jack of the Wood : Thurs-Bluegrass Jam
Jack of the Wood : Thurs-Bluegrass Jam
Thursdays
Tends to get started around 6-7 pm.
A scorching line-up of the areas best bluegrass musicians. You never know who will show! $1 off Bourbon
Jack of the Wood
95 Patton ave
Asheville, NC 28801
(828) 252.5445
One Stop Deli & Bar : Phish N' Chips – FREE SHOW
One Stop Deli & Bar :
One Stop Deli & Bar
31 Patton ave
Asheville, NC 28801
Join our REEB Cycles master for a guided ride to and from the brewery, every Thursday at 6 p.m.
Check out the REEB Ranch facebook page for this week's routes and details!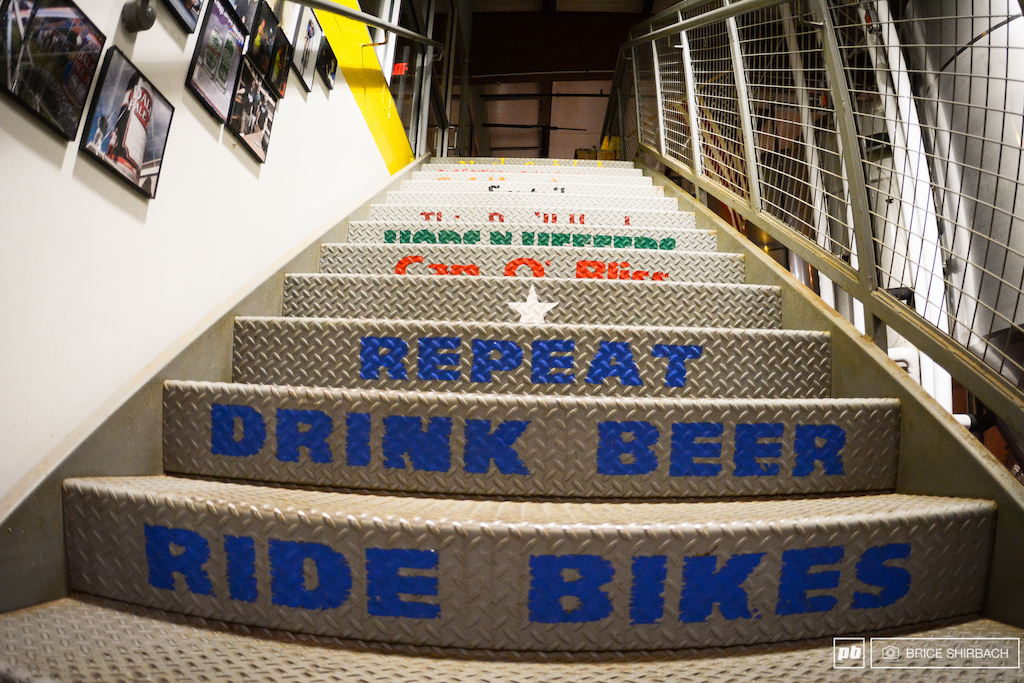 True Home Open Mic at Flood Gallery
Uncensored expression: anyone is invited to step up to share song, music, poetry, comedy, rants & raves!
The most eclectic open mic around, in a welcoming gallery setting! 6 pm signup, perform 6:30-8:30 pm.
"RATED R THURSDAYS" GAME NIGHT
THE UNDERGROUND
Asheville's Gay Bar/An Alternative Industrial Dance Bar
"RATED R THURSDAYS" GAME NIGHT
The Market Place Asheville Presents: Live Music
We are a group of cooks, farmers, waiters, cheese-makers, organizers, ranchers, brewers and dishwashers who share a common philosophy about how we eat and in a larger sense, about life.
20 Wall St, Asheville, NC 28801