Calendar of Events
Looking for things to do in Hendersonville, NC? Whether you're a local or just passing through we've got loads of great tips and events to help you find your perfect adventure.
Friday, December 13, 2019
Giving Challenge: Gifts to Pisgah Legal Services Matched Through Dec. 31
Giving Challenge Issued: Gifts to Pisgah Legal Services Matched Through Dec. 31
To help meet the needs here in our mountain region, generous donors have created the "Campaign for Justice in WNC" Giving Challenge. All gifts made to Pisgah Legal Services by December 31st will be matched, dollar-for-dollar, up to $150,000.
Giving online is fast, easy and secure at www.pisgahlegal.org/give or contact Development Director Ally Wilson by phone at 828-210-3444 or via email: [email protected]
If you need help, call Pisgah Legal Services at 828-253-0406 or toll free at 800-489-6144 or visit www.pisgahlegal.org.
Across the country, schoolchildren place their hands over their hearts and recite "with liberty and justice for all," an ideal in the U.S. Pledge of Allegiance professing that justice should be accessible to everyone. In criminal cases, legal assistance is a right. Unfortunately, there is no such right to counsel in civil legal matters, and most low-income Americans are forced to go it alone.
A recent study by The Pew Charitable Trusts shows that about 1 in 3 households in the U.S. faced housing, family or debt issues in 2018, suggesting that Americans could benefit from more assistance with civil legal issues. Those numbers increase dramatically for low-income people. A 2017 study shows that 86 percent of civil legal problems reported by low-income Americans received inadequate or no legal help.
Pisgah Legal Services Stands for Justice for People in Western North Carolina (WNC)
For more than 40 years, nonprofit Pisgah Legal Services (PLS) has provided free civil legal aid to help low-income people seek justice and meet their basic needs. 
"Folks who live in low-income households regularly experience problems that can be addressed with a civil legal aid attorney by their side: stopping domestic violence, accessing veterans' benefits, escaping poor housing conditions, and securing health care for example," says Pisgah Legal Executive Director Jim Barrett.
He continues, "Lawyers are powerful allies who can tackle the issues that keep people locked into poverty, trapped in abusive situations and living in substandard conditions, but we need support from the community to do so. We hope folks will make a gift to help their neighbors in need by the end of the year, because at Pisgah Legal we believe that justice is for everyone, not just those who can afford it."
Last year PLS served more than 16,800 people across the mountain region. The nonprofit's main service area includes eight WNC counties, with offices in Asheville, Brevard, Hendersonville, Marshall, Rutherfordton and Spruce Pine. PLS has 27 attorneys on staff and relies heavily on the pro bono legal services of more than 300 volunteer attorneys.
Hendersonville Home for the Holidays
November 29
Downtown Street Lighting & Santa's Arrival
5:00pm  
The lighting of downtown holiday lights and Santa's arrival kick off the holiday season in Downtown Hendersonville.  The evening features entertainment, sing-along, hot chocolate and a visit from Santa Claus at the Historic Courthouse on Main Street. Click for more information Downtown Hendersonville
November 8 – 17
Flat Rock Playhouse presents:  "The Lion, the Witch, and the Wardrobe"
Four kids travel through a wardrobe to the land of Narnia and learn of their destiny to free it with the guidance of a mystical lion! The play was based on the novel by C. S. Lewis. 828-693-0731 Click for tickets Flat Rock Playhouse
November 29 – December 23
Peppermint the Bear Scavenger Hunt
Free
Peppermint Bear will take you on a fun-filled bear hunt through downtown Hendersonville looking for her cubs.  As you search for the cubs, visit at least 12 of the 22 downtown participating businesses to be eligible for prizes. Complete the entry form in the brochure and drop it in Peppermint's mailbox, located in front of the Visitor Center, by December 23rd. For more details about the Scavenger Hunt, stop by the Visitor Center at 201 South Main Street.
December 7
Hendersonville Christmas Parade
10:00am
A traditional hometown Christmas parade travels along Main Street from Five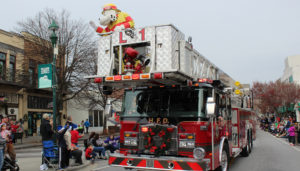 Points to Caswell Street. Sponsored by the Hendersonville Merchants & Business Association. This year's theme is the "The Magic of Christmas". Visit the Hendersonville Merchants & Business Association web site to download a Parade application. 828-692-4179
November 29 – December 22
Flat Rock Playhouse Mainstage presents:  "A Flat Rock Playhouse Christmas"
An all-new Christmas production follows up last year's smash holiday hit. This original musical revue performed by your favorite Flat Rock Playhouse singers and dancers is filled with holiday cheer. Celebrate the holidays Vagabonds style!  Click for tickets Flat Rock Playhouse
December 6
Olde Fashioned Hendersonville Christmas
Main Street / 5pm – 8pm
The Downtown merchants open their doors and invite holiday shoppers in with a festive window displays, decorations, caroling, music, and refreshments. 828-697-2232.
December 8
Holiday Tour of Historic Inns and Cookie Caper
1pm-4pm
$20
The Holiday Tour of Historic Inns and Cookie Caper is a self-guided tour of several inns and the Cookie Caper part of the tour is a delicious Christmas treat at each inn. The inns on tour include the 1898 Waverly Inn, Charleston Inn, Mill House Lodge, Echo Mountain Inn and Brightwaters Guesthouse. 828-697-3010
December 18 – January 1
Iceless Skating Rink
Regular Hours 11am-6pm, EXCEPT Christmas Eve 11am-3pm, Christmas Day Closed, New Year's Eve 11am-3pm, and New Year's Day from 1pm-6pm
Admission: $10, Children 10 & under $5 (payment by cash or check only)

Enjoy ice-skating in Downtown Hendersonville this holiday season. The  iceless rink is located at the Visitor Center on South Main Street. The synthetic surface is made from special polymers that does not require liquid, so it can be enjoyed year-round in any temperature.  A curling lane is also available. Curling involves players sliding stones on the ice towards a target. Play a variety of free games while you wait your turn on the ice. Skate rental included in admission price. Admission: $10, Children $5 for ages 10 & under, with group rates available for groups of 10 or more, but must call to reserve a time for groups, $5 for for 30 minutes of curling. Regular Hours 11am-6pm, EXCEPT Christmas Eve 11am-3pm, Christmas Day Closed, New Year's Eve 11am-3pm, and New Year's Day from 1pm-6pm. Operates weather permitting. Benefits the Henderson County America In Bloom Program, 828-768-4413 To learn more go to: Henderson County America in Bloom
December 20 – 22
Main Street Holiday Hayrides
5pm – 8pm
Free
Take a magical hayride through Historic Downtown Hendersonville among its twinkling lights and festive decorations. Board the tractor-drawn wagon ride at the Visitor Center, located at 201 South Main Street. Reservations are not accepted, first-come, first-served basis.
Members ONLY Sale. Save Big This Week! LEAF
Happy Holidays LEAFers!
We're celebrating this special time of year by thanking our LEAF Members with the opportunity to book your lodging and purchase your tickets for our 50th Festival, May 14-17, 2020 NOW!!! Give us a call Monday to Thursday 9-5 and Friday 9-2 to take advantage of early-bird pricing. Not only will you be able to lock in your upcoming LEAF experience but you'll also receive the LEAF 2020 calendar and a 50th Festival commemorative gift!
This opportunity ends Friday, December 13th at 5:00 pm.
Not currently a member? Call and join today to take advantage of this unique opportunity!
Peppermint the Bear Scavenger Hunt Hendersonville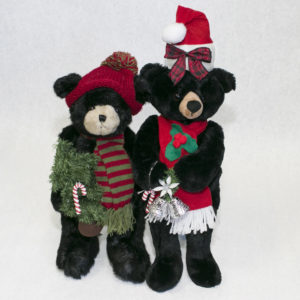 Peppermint the Bear is a special friend of Santa and she needs your help finding her missing cubs! They were sent out to get holiday decorations and a tree, and have not come home. Find Peppermint at the Visitor Center, and then head out to shops along Main Street to look for her cubs. If you help her find 12 of her cubs, you will be eligible to win a prize. The scavenger hunt is available from 11/29-12/23, so that the bears will be home in time for Christmas!
More information can be found at the Visitor Center.
Winter Wonderland at Carolina Ace Hardware
This year's Christmas display theme is "Winter Wonderland." Come take your family photos at this magical display. Santa will be available on special dates, contact store for more details! Display also open when Santa is not there.
Winter Wonderland at the Grove Arcade
Discover the magic and craftsmanship of Omni Grove Park Inn's Annual Gingerbread House Competition. From November 20th through January 2nd, these miniature worlds will be on display at Grove Arcade.
Intricately designed by hand, each Gingerbread House will fill you with a sense of childlike wonder. Don't miss your chance to experience the magic. ✨
All are welcome!
"Dressing for the Occasion: Mid-Century Sandburg as Celebrity and Family Man"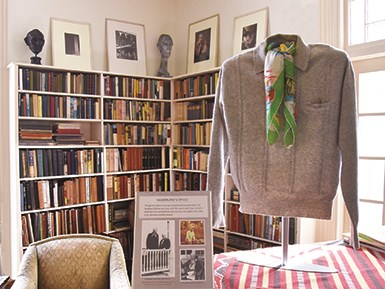 "Dressing for the Occasion" offers visitors a window into the style, culture, and feel of mid-century America. The family's clothing and accessories weave together the roles of Carl Sandburg as a prominent writer, celebrity, father, and husband. This temporary exhibit offers an exciting opportunity for the public to view objects that are normally in storage or in the possession of Sandburg family members. Tours of the Sandburg Home are offered daily from 9:30 am to 4:30 pm. Tickets are available first come, first served, each day from the visitor information area in the ground level of the Sandburg Home.
Nearly every room in the historically furnished house museum will be included in the exhibit. Visitors will see the characteristic scarves Carl Sandburg wore as he played his guitar and sang folk songs to entertain his family and guests, the dress Lilian Sandburg wore to meet President Lyndon B. Johnson, and many other mid-century pieces worn by the Sandburgs and their daughters. Historic photographs, paired with the clothing, will provide context.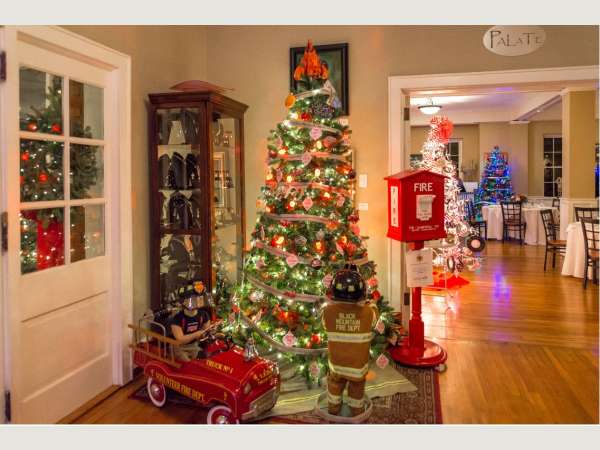 Named for two years by Explore Asheville as one of the top 5 events in the Swannanoa Valley at Christmas, you are invited to come experience 25 Christmas trees that bring joy to the whole community. The public is invited to view the trees and then vote with money for their favorite tree. Every cent raised through Deck The Trees goes to the Fuel Fund for Swannanoa Valley Christian Ministry. Be a part of creating something beautiful that also gives back to the community.  Prizes are awarded for the tree that raises the most money and for the tree that most represents the theme.
Calendar of Events:
Dec. 6, 2019 – Jan. 6, 2020
Visit Deck The Trees from 10 AM to 9 PM
Dec. 9, 4:30 – 7:00 PM
Photos and a Visit with Santa Claus
$15.00 per photo
Dec. 10, 2:00 to 4:00 PM
Deck The Tree Christmas Tea with Highland Farms
January 6, 2020   6:00 to 8:00
A Final Celebration
-Which tree most represents the theme?
-Which tree raised the most money for the Fuel Fund for Swannanoa Valley Christian Ministry?
Haywood Community College Professional Crafts Holiday Sale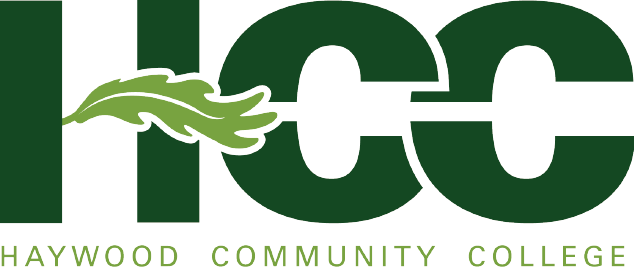 The sale will feature work by students in fiber, jewelry, clay and woodworking. Pieces available at the holiday sale showcase students' technical skills learned in the program as well as their individual style and creativity.
HCC's Professional Crafts programs offer an innovative, affordable, groundbreaking craft education. Through a unique blend of studio experience, classroom education and hands-on business experience, students can achieve the skills necessary to become viable independent studio artists or to become valuable, skilled employees in the expanding craft industry.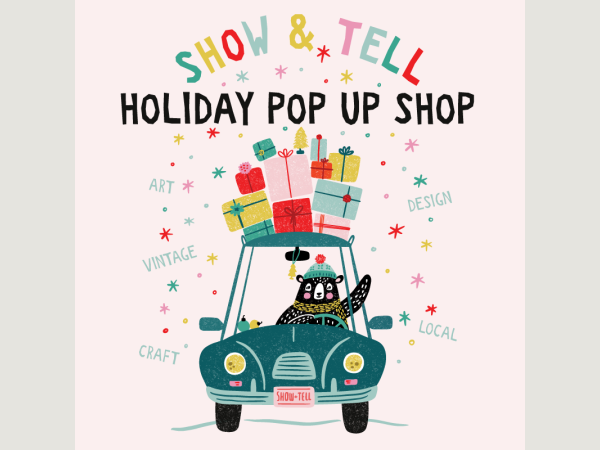 Show & Tell Pop Up Shop is back this holiday season in one of our favorite Asheville venues, The Asheville Social Hall! Shop our 3-week pop up shop featuring some of the area's best in handmade and vintage. We've curated goods featuring over 125 independent vendors of handmade and vintage goods including clothing, jewelry, decor, greeting cards, and more. HOLIDAY POP UP SHOP November 29 – December 21.Open 10am-8pm daily. Asheville Social Hall, 81 Broadway St, Asheville, NC 28801. For more details and a full list of vendors visit: https://www.showandtellpopupshop.com/
Santa Claus Is Coming to Asheville Mall
Just hear those sleigh bells jingling all the way to Asheville Mall! Santa Claus is on his way to Asheville, and we're celebrating his arrival on Saturday, November 16. Your little elves-in-training are invited to visit Santa at Center Court, near Barnes & Noble and ULTA, to share their Christmas lists and holiday wishes.
Santa will be available from November 16th to December 24th, when he begins his holiday trek around the world. Your elves-in-training can visit with Santa Monday through Saturday from 10am to 1pm, 2pm to 5pm, and 6pm to 9pm; and Sundays from noon to 3pm and 4pm to 6pm.
Ho Ho Ho! FREE Santa Photo Experience
November 16 through December 24, 2019
11 a.m. – 8 p.m. Monday – Friday, 10 a.m. – 8 p.m. Saturday, Sundays, 12 p.m. – 6 p.m. and Christmas Eve, 9 a.m. – 5 p.m. inside Food Court
FREE Santa Photos are back! From November 16th through December 24th, every family who visits Santa will receive two FREE 4"x6" Santa photo prints and a digital download of a single image. Additional photos and Christmas merchandise are available for purchase. FREE Santa Photo is located inside the Food Court and is sponsored by N.C. Arboretum Winter Lights.
Holiday Pop-Up Market Open Hearts Art Center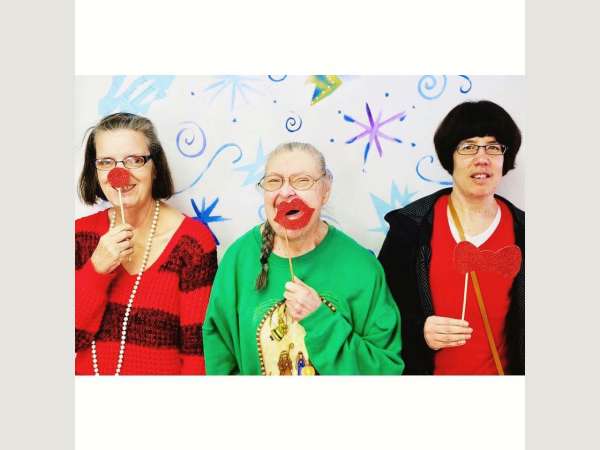 Join us at Open Hearts Art Center for our Holiday Pop-Up Market! Shop local at the opening party on November 30th from noon to 5PM, and enjoy Hi-Wire Brewing beer, treats, and live music, along with make 'n take ornaments. If you can't make it for our opening day, the market will run through December 20th from 10AM to 4PM, and we'll feature ceramics, cards, gifts, original art, and a 50% off sale on selected items each day. Give the gift of original, local art this holiday season! Open Hearts Art Center is a supportive studio and gallery dedicated to representing and empowering adults with varied abilities to connect to and reach their full potential through the arts. Our website: www.openheartsartcenter.orgarts.people.empowerment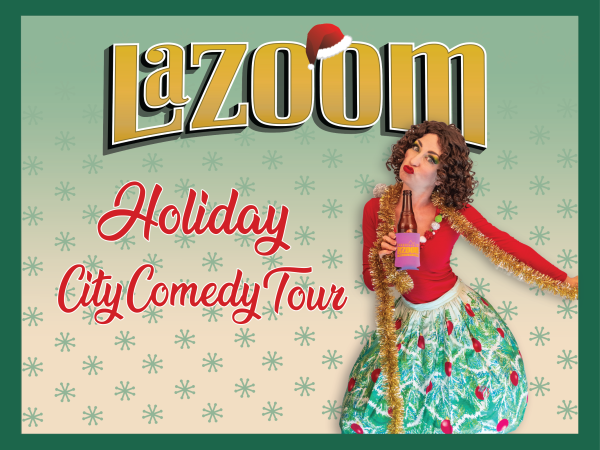 The Holidays have never felt so magical! Get on Asheville's homegrown purple bus tour and experience a sightseeing history tour injected with enough seasonal cheer to make your belly laugh like a bowl full of jelly. We explore Downtown, the South Slope, Historic Montford, and the River Arts District. This 90 minute holiday extravaganza only happens in December. Get your tickets now!
The 27th Annual National Gingerbread House Competition Display
A minimum $25 parking charge will be in effect for all overnight and drive on guests (one charge per standard sized vehicle, based on availability.)
 The winning creations will be on display Wednesday, November 20, 2019 – January 4, 2020. As a means to preserve the overall guest experience, The Omni Grove Park Inn invites guests that are not staying overnight at the resort to view the display after 3:00 pm on Sundays or anytime Monday through Thursday, based on parking availability and excluding holidays and the following dates: November 27, 28, December 23, 24, 25, 29, 30, 31 and January 1, 2020. Public viewing on December 26 will open at 1:00 p.m. Fridays and Saturdays are reserved exclusively for guests staying overnight at the resort. Display access is subject to hotel capacity, including pedestrian traffic. Please note that only registered resort pets are permitted on property. No outside pets will be allowed. 
2nd Annual Winter In The Weave Holiday Pop-up Shop
2 day Holiday market event featuring 20 local artists and small businesses.
Shop local and support local!
Friday Dec 13th 5pm-8pm
Saturday Dec 14th 10am-2pm
5th Annual Display of Nativity Sets from around the World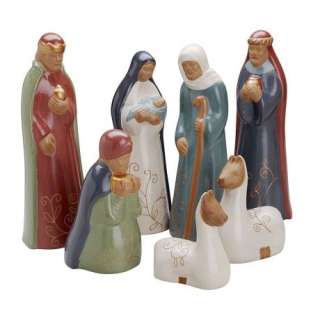 We invite you to join us for the 5th annual Asheville Nativity exhibit, December 11 – 18, 2019. This annual display will have over 300 Nativity Sets from 60+ countries. Family-friendly. Life-sized stable and costumes for photos. The website is http://www.ashevillenativity.org. "Took my breath away." "Amazing, peaceful, joyous." "Beautiful." "Impressive and beautifully done." "Incredible." Join us for a Spirit-filled, family-friendly way to celebrate the Savior's birth. The life-sized stable with costumes, so popular last year for photos, will be set up again. This is a free event (donations accepted).
Montford Park Player's A Christmas Carol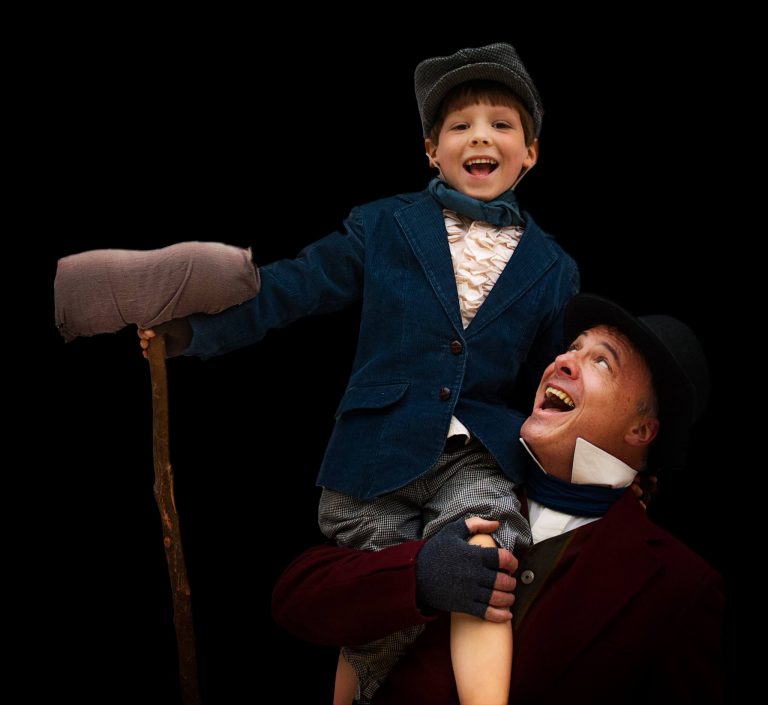 Get ready for a Moppet Holiday!
Scrooge and all of the Spirts of Christmas are back, and the Moppets got 'em!
Now that The Montford Moppets, Asheville's ONLY Continuing Shakespeare Summer Camp, is year-round, they are returning for the second straight year to bring you their delightful take on Dickens' holiday classic.
And, for the second-year in a row, A Christmas Carol will be a Moppet affair.
Dynamic duo Ashleigh and Skyler Goff have asked the Teens their hot takes on the famous story, and what they've come up with will surely delight kids and their grown-ups alike.
Shows will be presented Fridays, Saturdays and Sundays at 5pm from December 13th through the 22nd, with a special showing on Monday the 23rd.
The Saturday performances will be preceded (starting at 3pm) by Montford Park Players' Holiday Festival, featuring local food vendors and crafters, delicious baked goods, and many other surprises for the whole family.
Please note, that all of these festivities will be held on the grounds of the Hazel Robinson Amphitheatre and are outdoors. Although MPP will provide patio heaters, we ask that you dress very warmly and bring any items or drinks that will help your entire day be filled with warmth.
THE POLAR EXPRESS™ Train Ride
About This Trip
Over 90,000 guests rode THE POLAR EXPRESS™ with the Great Smoky Mountains Railroad in 2018 and we hope to see you in 2019! The 1¼ hour round-trip excursion comes to life as the train departs the Bryson City depot for a journey through the quiet wilderness for a special visit at the North Pole. Set to the sounds of the motion picture soundtrack, guests on board will enjoy warm cocoa and a treat while listening and reading along with the magical story. Children's faces show the magic of the season when the train arrives at the North Pole to find Santa Claus waiting. Santa will board THE POLAR EXPRESS™, greeting each child and presenting them with a special gift as in the story, their own silver sleigh bell. Christmas carols will be sung as they return back to the Bryson City Depot.
THE POLAR EXPRESS™ begins November 8, 2019, and operates through December 31, 2019.
Celebrate the holiday season as Tweetsie Railroad transforms into a winter wonderland for Tweetsie Christmas! Enjoy a nighttime train ride among thousands of dazzling lights, meet Santa in his Gingerbread House, larger than life snowglobes to play in, a live Christmas show, and more!
Tickets are for a specific date and train ride time. A limited number of guests are admitted nightly, so advance tickets are strongly recommended. Adults: $44, Children (age 3-12): $38, Children 2 and under: Free