Details
2019-08-14T00:00:00-04:00
2019-08-15T00:00:00-04:00
Contact
Abby Moser
(828) 250-4729
Information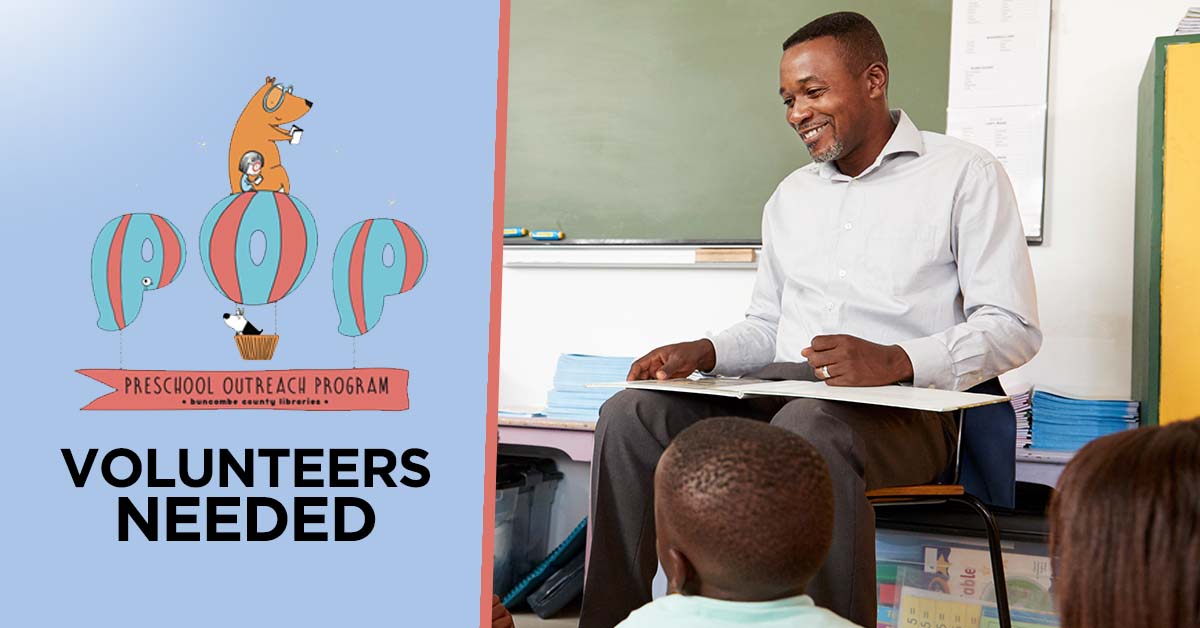 From Buncombe County Libraries:
Do you love to read? Do you like children? The Buncombe County Public Library's Preschool Outreach Project (POP) is currently looking for volunteers. POP is an outreach service of the library, a program designed to bring the joy and excitement of books to children in child care centers. Our volunteers offer stories, songs, puppets and smiles to our youngest book lovers – children under the age of 5.
No formal experience is needed, just a strong commitment to both children and reading. Most volunteers spend approximately five hours per month on POP, reading twice a month at their assigned center. We ask that volunteers commit to participate with our program for one full school year. All story time materials are provided by the library.
All POP volunteers must participate in story time training and submit to a background check. The next training is Monday, Aug. 26.
Interested volunteers must complete a volunteer application before Aug. 19. Applications can be filled out here.