Details
2021-07-21T00:00:00-04:00
2021-07-22T00:00:00-04:00
Contact
Buncombe County Government
8886754567
Information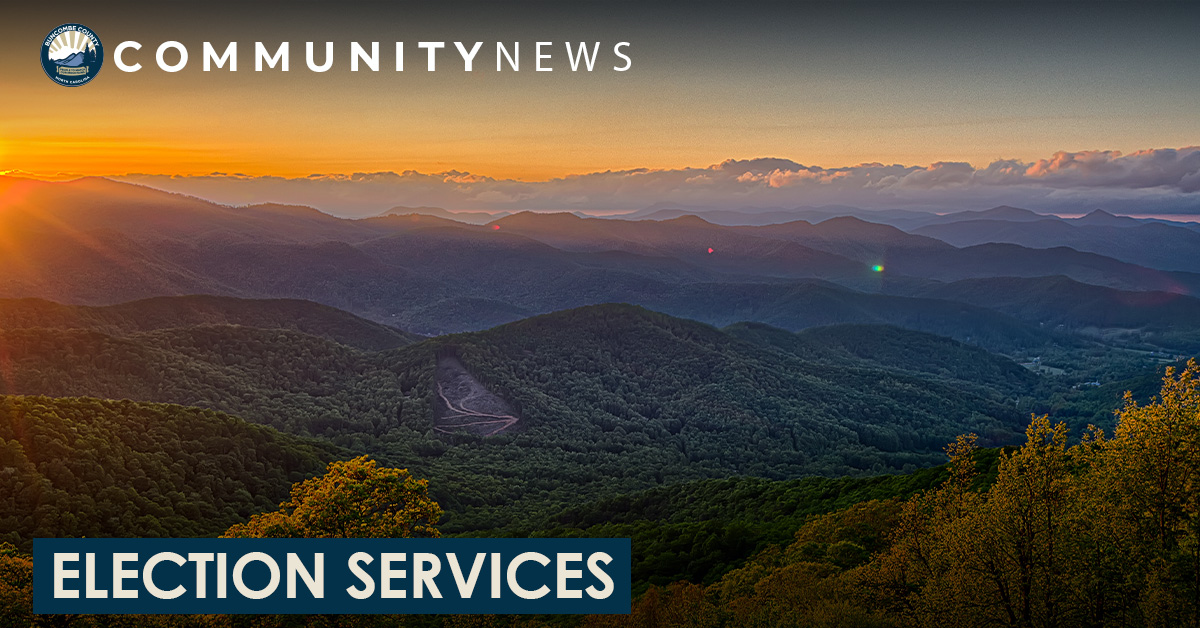 Buncombe County is a caring community in harmony with its environment where citizens succeed, thrive, and realize their potential. Our mission is to promote a healthy, safe, well-educated, and thriving community with a sustainable quality of life; to provide effective and efficient government our citizens can trust; and to deliver needed service through a responsive workforce committed to excellence, integrity, and teamwork.
Job Title:  Elections Technical Specialist
This position is part of a team managing physical election equipment and associated software. Primary responsibilities include preventative maintenance of voting machines, logic and accuracy testing, supply management, leading the mock election process, preparing laptops for voting locations, security monitoring, and in-house technology troubleshooting.
The ideal candidate will have excellent communication and organizational skills as this position requires significant coordination with outside departments and vendors. Responsibilities include budgeting and leading a team of personnel during elections to support voting locations. Overtime, including some weekends, is required during election periods. Warehouse management experience and IT experience preferred.
Purpose of the position:
The primary purpose of this position is to provide specialized technical work supporting election-specific systems related to voting equipment, elections software, audits, and precinct compliance.
Minimum Education, Training and/or Experience (required at time of hire):
Bachelor's degree in Computer Science, IT, or related field and two (2) years of experience in information systems, elections administration, or other related field; or equivalent combination of education and experience.
Additional Training and Experience: NC Elections Technical Specialist Certification, Certified Elections Registration Administrator (CERA), Geographic Information Systems (GIS) Certification, Notary Public certification, preferred.
Essential Functions of the position:
Provide technical expertise related to voting system hardware and software.
Serve as a technical resource to staff to include assessing technology needs; recommending appropriate equipment; and ensuring they are trained on the proper use of the most current voting equipment and elections hardware and software.
Perform non-technical activities to include auditing election returns; reviewing precinct surveys to ensure compliance with Americans with Disabilities Act (ADA) standards; deploying resources at voting sites; and reviewing voting sites and identifying issues.
Fulfill all public data requests for voter registration reports, voter history reports, voter statistics, and maps.
Manage election preparation team members and election data.
Coordinates staging, loading, delivery and pickup of voting equipment with moving company, election staff, IT staff, chief judges, and polling place contacts.
Perform other duties as assigned.
Knowledge, Skills, Abilities, and Other Abilities:
Strong understanding of computer networking, and adept in learning new software.
Demonstrated data processing, analysis and presentation skills.
Comfortable installing, operating and maintaining voting equipment including tabulators, printers, and laptop computers.
Knowledge of spatial information and software related to mapping, addressing, and geographic information systems (GIS).
Ability to learn and apply North Carolina voting law; able to adjust rapidly to changes in laws and State directives.
Strong customer service skills and ability to communicate effectively through telephone conversation; able to exhibit sound judgement and decision making under pressure.
Strong ability to train others and manage teams with a positive attitude. Able to work in teams while maintaining self-direction.
Must be organized and have excellent time management skills; competent in budgeting.
Ability to learn basics of voter registration, absentee voting, provisional voting, election auditing, training and campaign finance.
This position will be posted until filled. An initial review of applications will begin on July 30, 2021. This posting may close without notice.
Department: Election Services
Location: Asheville, NC
Job Posting End Date: August 31, 2021
Salary Range: $22.50 – $29.81
Buncombe County Government realizes the importance of a diverse professional workforce and the need to foster a responsive and innovative organizational culture, one that fully engages all of our employees, honoring and building on each employee's unique experiences, opinions, and perspective.
It is the policy of Buncombe County to provide equal employment opportunities (EEO) to all persons regardless of race, color, religion, sex, national origin, political affiliation, physical or mental disability, age, veteran status, genetic information, sexual orientation, gender identity or any other legally protected class under federal or NC State law. In addition the Agency expressly prohibits any form of workplace harassment or discrimination.
Applicants for employment are invited to participate in the affirmative action program by reporting their status as a protected veteran or other minority. In extending this invitation, we advise you that: (a) workers (applicants) are under no obligation to respond but may do so in the future if they choose; (b) responses will remain confidential within the human resource department; and (c) responses will be used only for the necessary information to include in our affirmative action program. We are a company that values diversity. We actively encourage women, minorities, veterans and disabled employees to apply. Refusal to provide this information will have no bearing on your application and will not subject you to any adverse treatment.