Details
2021-10-14T00:00:00-04:00
2021-10-15T00:00:00-04:00
Contact
Buncombe County Government
8282504200
Information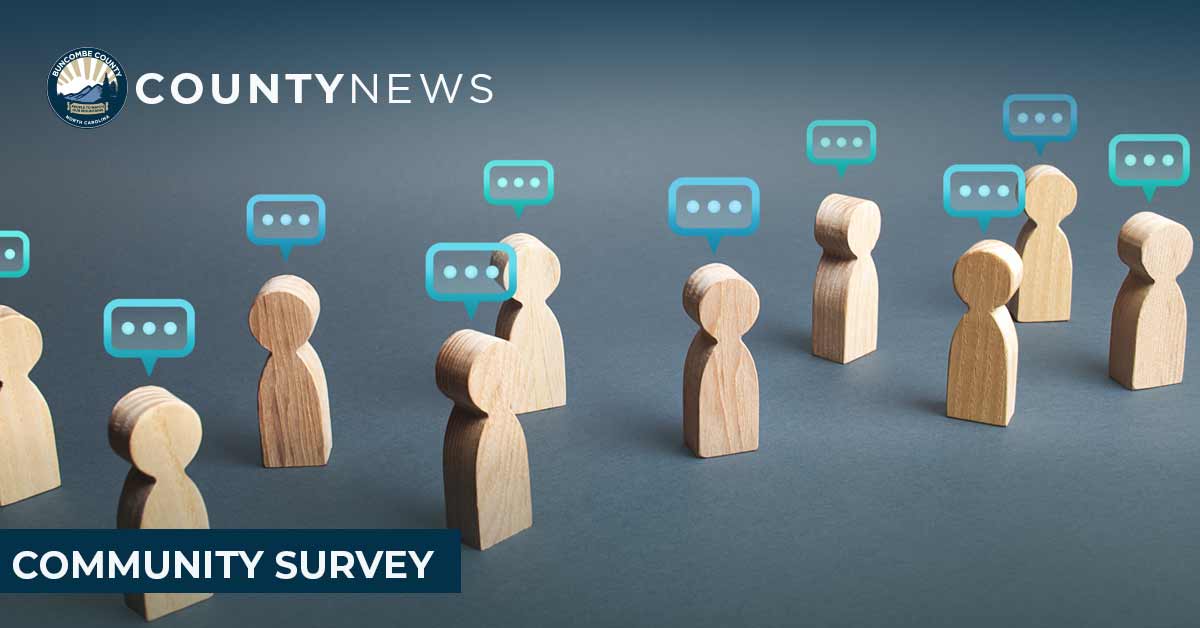 Need to get something off your chest about Buncombe County? Are you concerned about issues and areas where we could be providing better service? There's a survey for that. Your voice can help change the future of Buncombe County. All we need is 10-15 minutes of your time.
Buncombe County is continually striving to make its strategic priorities a reality. To that end, we are launching the Buncombe County Community Survey to help us gather valuable input that will guide us in future decisions concerning everything from economic development, to County park facilities.  A randomly selected sample of County residents will receive the survey, and your anonymous answers will help drive key initiatives, programs, and identify other opportunities and challenges. "It is vitally important for residents to have the opportunity to share their opinions with us, and we hope the Community Survey provides one more avenue for that feedback," says County Manager Avril Pinder.
The ETC Institute in partnership with Buncombe County's Strategy & Innovation Department will administer the survey. Households will receive a questionnaire by mail, and staff asks that anyone 18 years or older complete and return it using the enclosed paid postage. The community survey is available in multiple languages, should take about 10-15 minutes of your time, and instructions are included to complete online or over the phone if needed. The survey will not ask residents to share any personal identifying information.
We thank you for your time and valuable insights as we continually evaluate our existing programs and resources while searching for new opportunities to better serve our community. Your voice is important and Buncombe County Government is committed to offering a broad range of opportunities for public input. If your household does not receive a survey we encourage residents to sign up for our e-newsletter at buncombecounty.org, or text bcalert to 99411 to stay informed about community meetings and engagement opportunities. To share your concerns anonymously please email [email protected].