Details
2020-07-07T00:00:00-04:00
2020-07-08T00:00:00-04:00
Information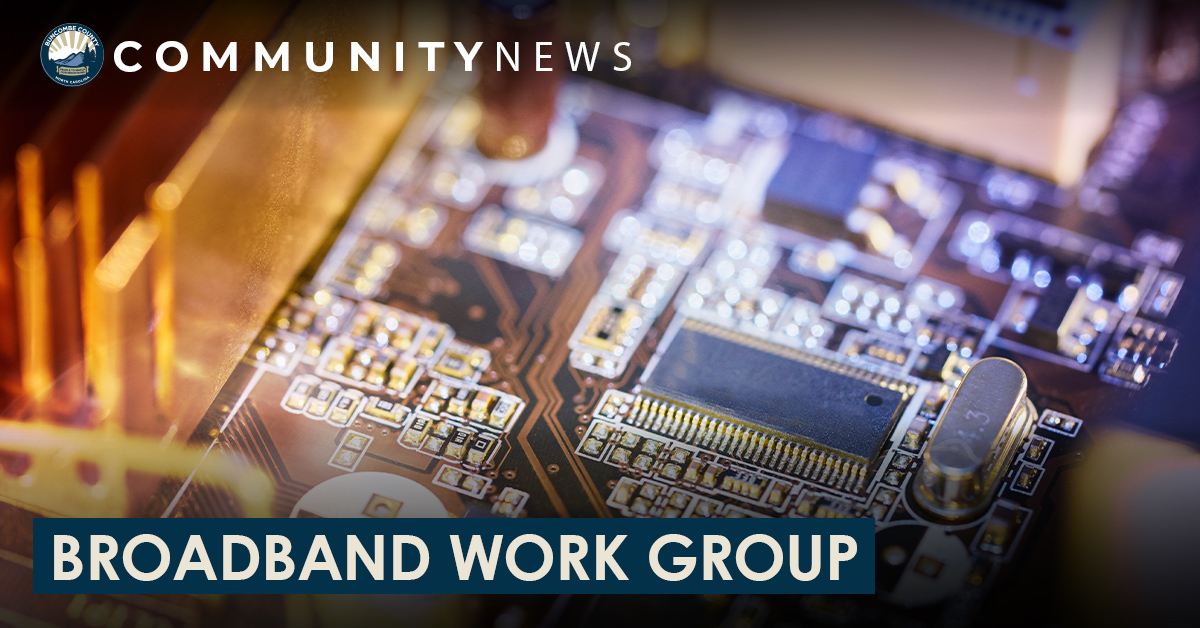 Are you interested in helping Buncombe County expand reliable, high-speed internet? If so, we need your help. Please consider joining the Buncombe Broadband Working Group. Applications are due by Friday, July 17.
Objective:
This posting is for 3-5 community members to the Buncombe Broadband Working Group which will support the evaluation of proposals submitted to Buncombe County for high-speed internet solutions.
Term:
Members shall serve for approximately 6 months, but the term may be extended or reduced based on responses from high-speed internet providers. Members may be replaced at any time at the sole discretion of the respective institution or organization. Time commitment is an estimated 4-5 hours each month.
Responsibilities:
The workgroup will:
Develop a Request for Proposal document for high-speed internet services in Buncombe County,
Objectively evaluate the proposals received,
Weigh proposals based on cost, and ability to deliver excellent, sustainable service using the scoring matrix provided to bidders through the RFP, and
Provide a recommendation to County leadership.
Qualifications:
Applicants must be Buncombe County residents. Ideal candidates have an understanding of the technical requirements of high-speed internet operations, experience leading or supporting community high-speed internet initiatives, or experience/relationships working with high-speed internet providers. Candidates must report any potential conflicts of interest.
To Apply:
Please complete the Boards and Commissions application found here and return to Lamar Joyner at [email protected] by Friday, July 17.