Details
2021-06-07T00:00:00-04:00
2021-06-08T00:00:00-04:00
Contact
Buncombe County Libraries
Information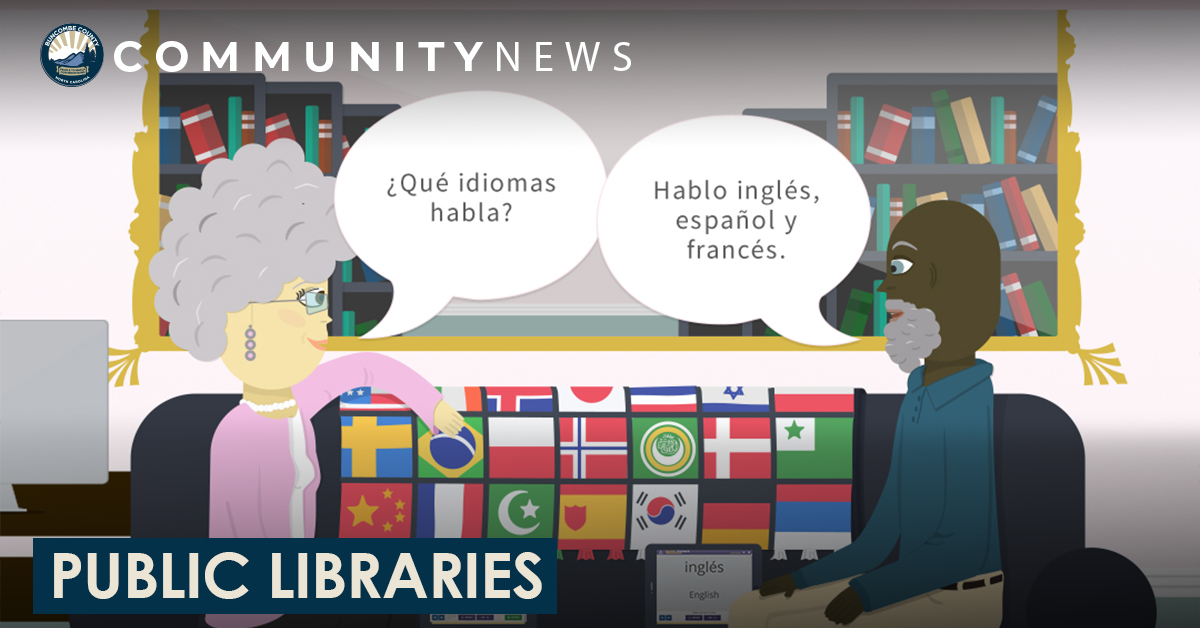 Planning a trip to Italy to celebrate a special anniversary? Have a child in school that needs extra practice in a foreign language? Just want to brush up that language you studied for four years in school, but somehow can't seem to remember at all? We've got you covered.
Buncombe County Public Libraries now offers Transparent Language Online free to all library cardholders. Whether you're starting at the very beginning or you're an intermediate learner looking to enhance your vocabulary, Transparent Language Online can help. With over 110 languages to choose from, including English for non-native speakers, there is something for every learner. With mobile apps for iOS and Android devices, learners can enjoy the freedom to learn at home, in the library, or on the go.
Transparent Languages includes learning for kids of all ages. KidSpeak introduces children to English, Spanish, French, Italian, and Mandarin Chinese. The program teaches words and phrases suitable for learners' age, needs, and interests. More than 40 activities, puzzles, and songs guide young learners through the basics, along with a cartoon friend who speaks the language.
Transparent Language will be available on NC LIVE beginning Jan. 1, 2021. For all library services, your ID is your library card number and your PIN is the last four digits of your phone number. Contact your library with any questions.