Details
2020-11-22T00:00:00-05:00
2020-11-23T00:00:00-05:00
Contact
Buncombe County Government
Information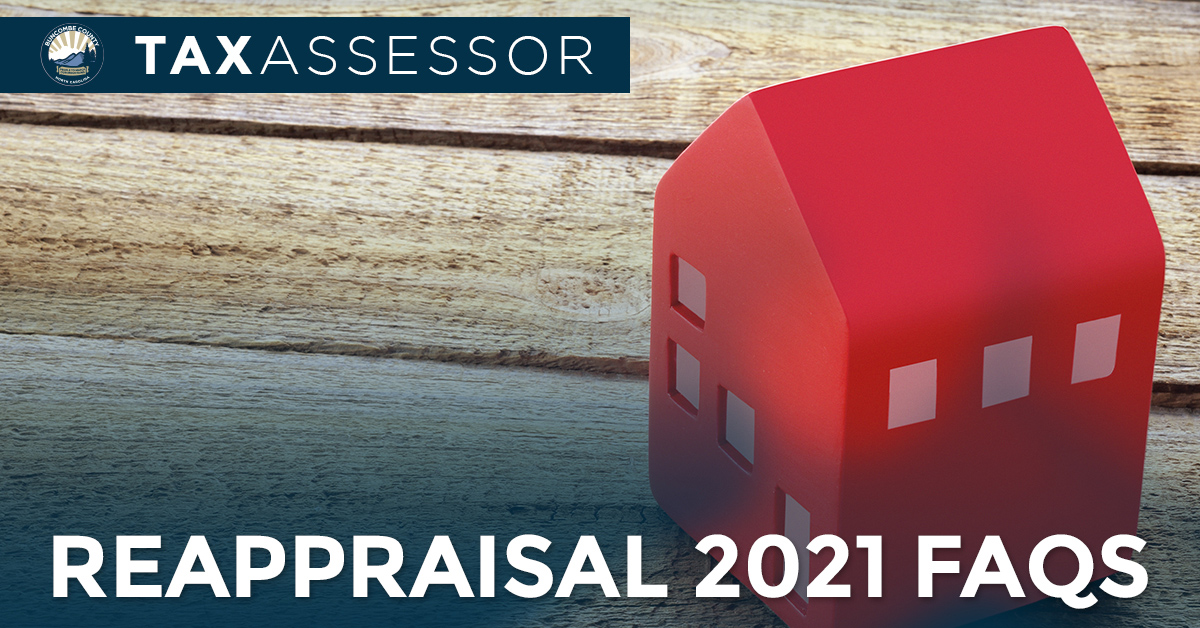 Through our efforts of informing Buncombe County about Reappraisal 2021 so far, we have received many questions from community members. So, we decided to compile them into this FAQ. Do you have more questions that aren't covered here? You can email them to [email protected]. Otherwise, visit buncombecounty.org/MyValue2021 for everything you need to know about the reappraisal process.
WHY IS BUNCOMBE COUNTY REAPPRAISING PROPERTY?
North Carolina law requires counties to reappraise all real property once every eight years but also allows Counties to advance the reappraisal to less than eight years. Buncombe County Commissioners voted to conduct reappraisals every four years. The county must assess 127,000 parcels. The effective date of the reappraisal is Jan. 1, 2021.