Details
2020-07-01T00:00:00-04:00
2020-07-02T00:00:00-04:00
Information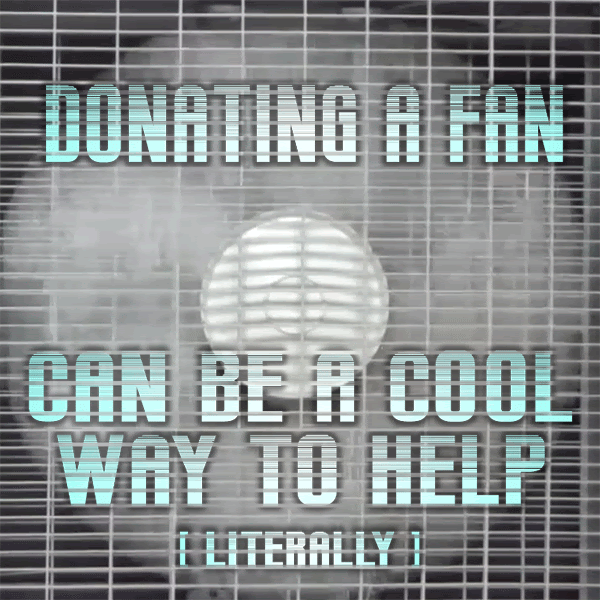 The Temperature is Rising
Something as simple as
a box fan can save a life!
WE NEED YOUR HELP! We are going to be giving away fans to those who are in need very soon. If you would like to help keep someone cool this summer, please donate $15 or more at
the link below 
or mail a donation to Eblen Charities, 50 Westgate Parkway, Asheville NC 28806
WE THANK YOU FOR YOUR KINDESS!
Eblen Cooling Project
Eblen Charities will be providing fans for individuals/families in need of cooling this summer. Donation of $15 will provide a fan to someone in need.