Details
2020-03-09T00:00:00-04:00
2020-03-09T00:59:59-04:00
Contact
Buncombe County Government
Information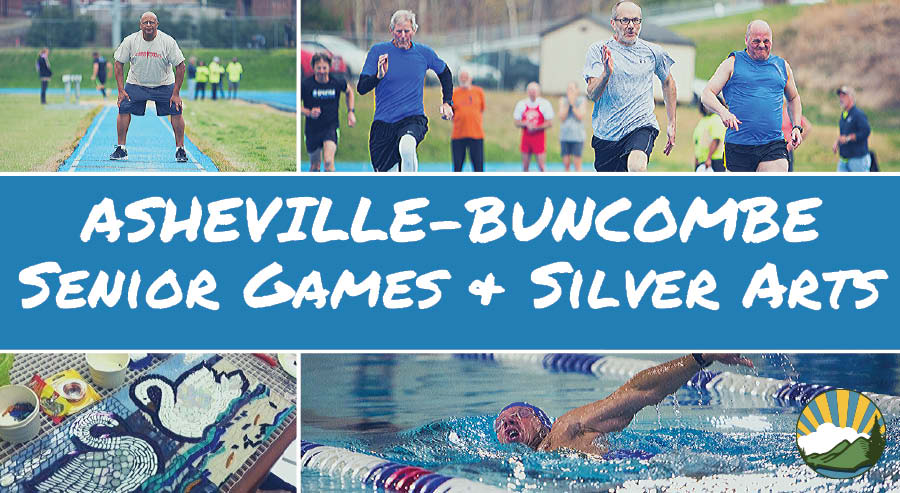 Each spring, hundreds of locals 50+ years-old enjoy participating in the Asheville-Buncombe Senior Games and Silver Arts. This year's program will be held at locations throughout Buncombe County from Tuesday, April 14-Friday, May 15. Registration is $5 before March 9 or $10 after that date. Military veterans may register for free.
To register, fill out a registration form (see documents below) or register online at ncseniorgames.org. Archery and pickleball have registration deadline dates.
Sports include basketball, bocce, croquet, football throw, softball throw, golf, cycling, track and field, archery, cheerleading, bowling, swimming, billiards, badminton, cornhole, horseshoes, pickleball, racquetball, shuffleboard, tennis, and table tennis. Miniature golf, rowing, and team softball and basketball are new this year. Age categories start at 50 and increase at five year intervals.
Silver Arts categories are classified as Heritage (quilting, woodwork, crochet, basket weaving, jewelry, needlework, tole painting, weaving, knitting, pottery, stained glass, woodcarving, and woodturning), Visual (solo, small group, and large group), Performing, Literary (poem, short story, essay, and life experience), and Contemporary. Art pieces will be displayed at Buncombe County Libraries in April and May.
A full schedule can be accessed below as a PDF.
Follow Buncombe County Recreation on Facebook and Instagram.
Table: News Item Documents

| File Name | Size | Type | Date & Time Added |
| --- | --- | --- | --- |
| Registration | 209 KB | | 02/04/2020 7:52 AM |
| Schedule | 45 KB | | 02/04/2020 7:52 AM |