Details
2020-03-22T00:00:00-04:00
2020-03-23T00:00:00-04:00
Contact
Buncombe County Detention Facility
Information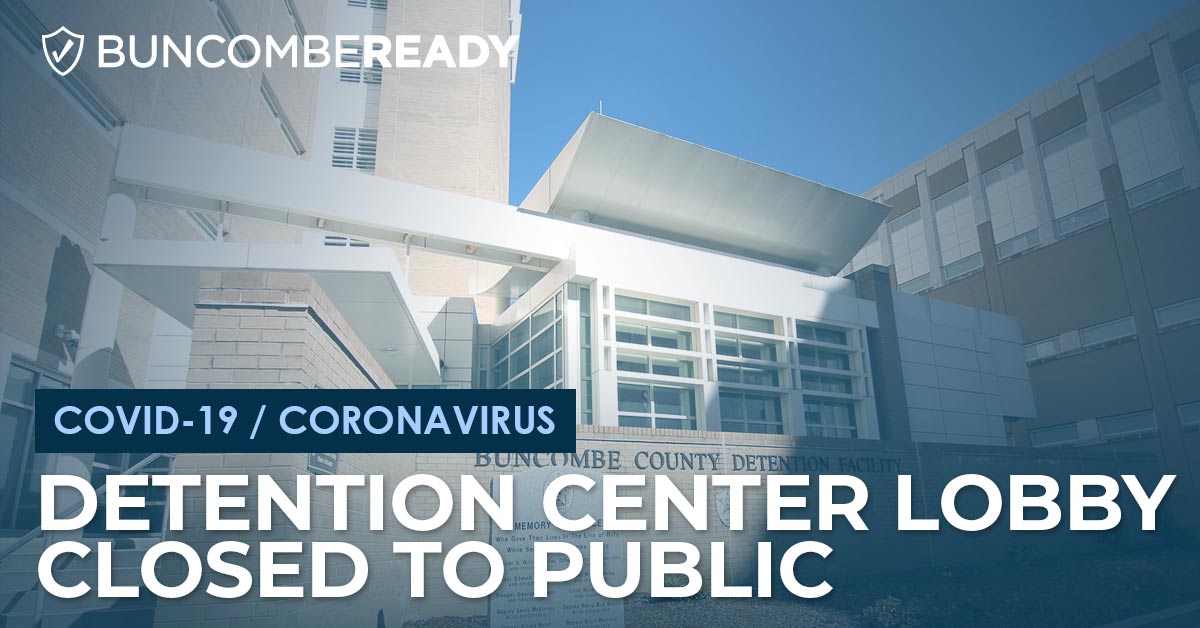 March 20, 2020 Updated information for Identification Bureau
From the Buncombe County Sheriff's Office:
Effective Sunday, March 15, the Buncombe County Detention Center lobby will be closed to the public amid the growing concerns of COVID-19, and only essential Buncombe County Sheriff's Office and Detention staff will be allowed to enter the Detention Facility. The Magistrates' Office lobby and City County Identification Bureau will still be open to the public.
We do not have any cases of COVID-19 in our facility, and this temporary restriction has been made in order to help keep our vulnerable inmate population safe. If you have a family member in custody, we want you to know that the Detention Center Command Staff has and will take every precaution to ensure the safety and well being of those in our custody.
For the past two weeks, our Detention Facility has been taking proactive measures to care for our inmates by screening detainee arrivals for the last 2 weeks. Soap and oral hygiene products are provided at no cost to any detainee. Disinfectant sprays, wipes and various other items are on site and available to keep staff, detainees and staff as safe as possible.
We are encouraging any Detention Officers or staff that may feel sick or have symptoms to stay home. We have contingency plans for staffing or isolation for detainees should that become necessary.