Details
2021-03-15T00:00:00-04:00
2021-03-15T00:59:59-04:00
Contact
Buncombe County Government
(828) 250-4260
Information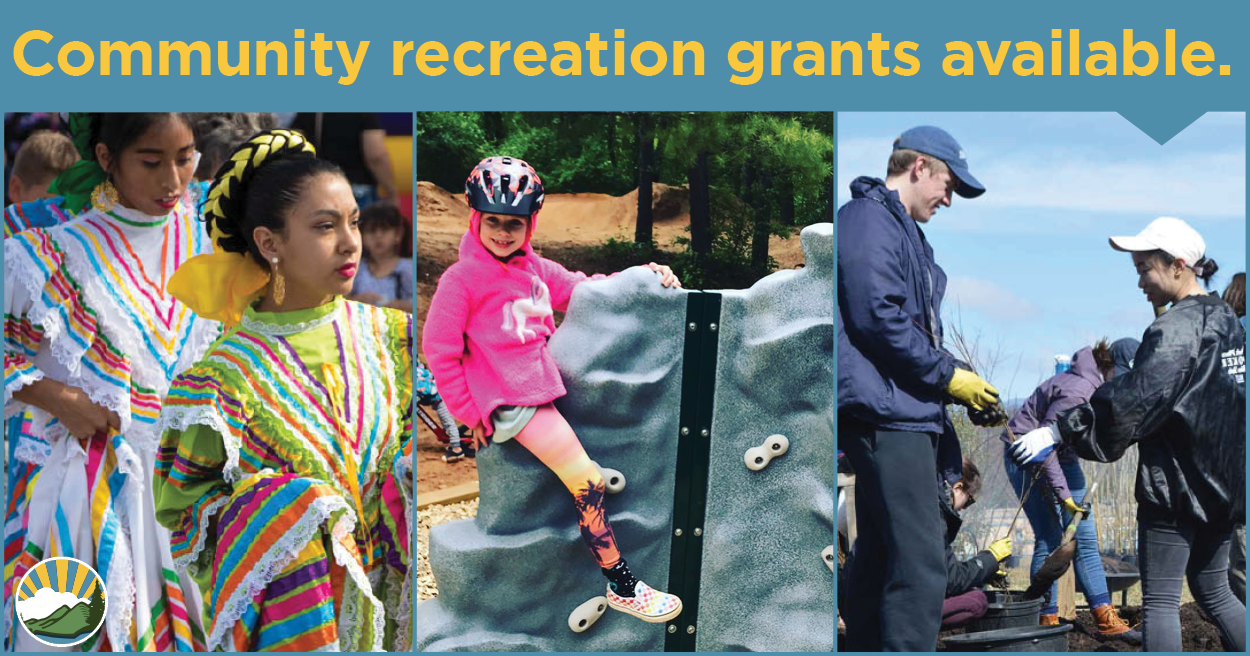 Buncombe County has opened the application cycle of the Community Recreation Grants program for projects taking place from July 2021-June 2022. The grants are part of other countywide initiatives that help make Buncombe County a place everyone from infants to retirees has the opportunity to be strong, healthy, and successful. The program is intended to help community nonprofits make immediate improvements and jump-start long-term progress that align with the Buncombe 2025 plan. Grants range in amounts from $500-$6,000, depending on the number of qualifying applicants.
Eligibility
Eligible entities include Buncombe County nonprofits focused on providing equitable access to recreational, fitness, cultural, and wellness activities to the public at no- or low-cost. These funds are intended to be a leveraging tool that promote partnerships between the County and area nonprofits and are not a donation, funding stream, or sponsorship opportunity. Programs applying for funding should align with the Buncombe 2025 plan's focus areas, as well as embody the spirt of Buncombe County Recreation Services' mission: Connect Communities. Preserve Culture. Change Lives.
Projects funded in the past have included creative placemaking, increasing safe connections to a wider range of play and wellness activities for underserved residents, supporting access to experiences that preserve regional and international cultures, improvements to public athletic fields and fitness courses, expanding environmental education, building food security through community gardens, and establishing multigenerational outdoor spaces for neighbors to connect with each other and foster community pride.
Want to apply?
Application, guidelines, and a list of 2020 recipients are available online. Questions should be directed to [email protected].
The grant application deadline is 5 p.m. on Fri., Mar. 26, 2021. Late applications will not be accepted.