Details
2021-07-21T00:00:00-04:00
2021-07-22T00:00:00-04:00
Contact
Buncombe County Libraries
18282504700
Information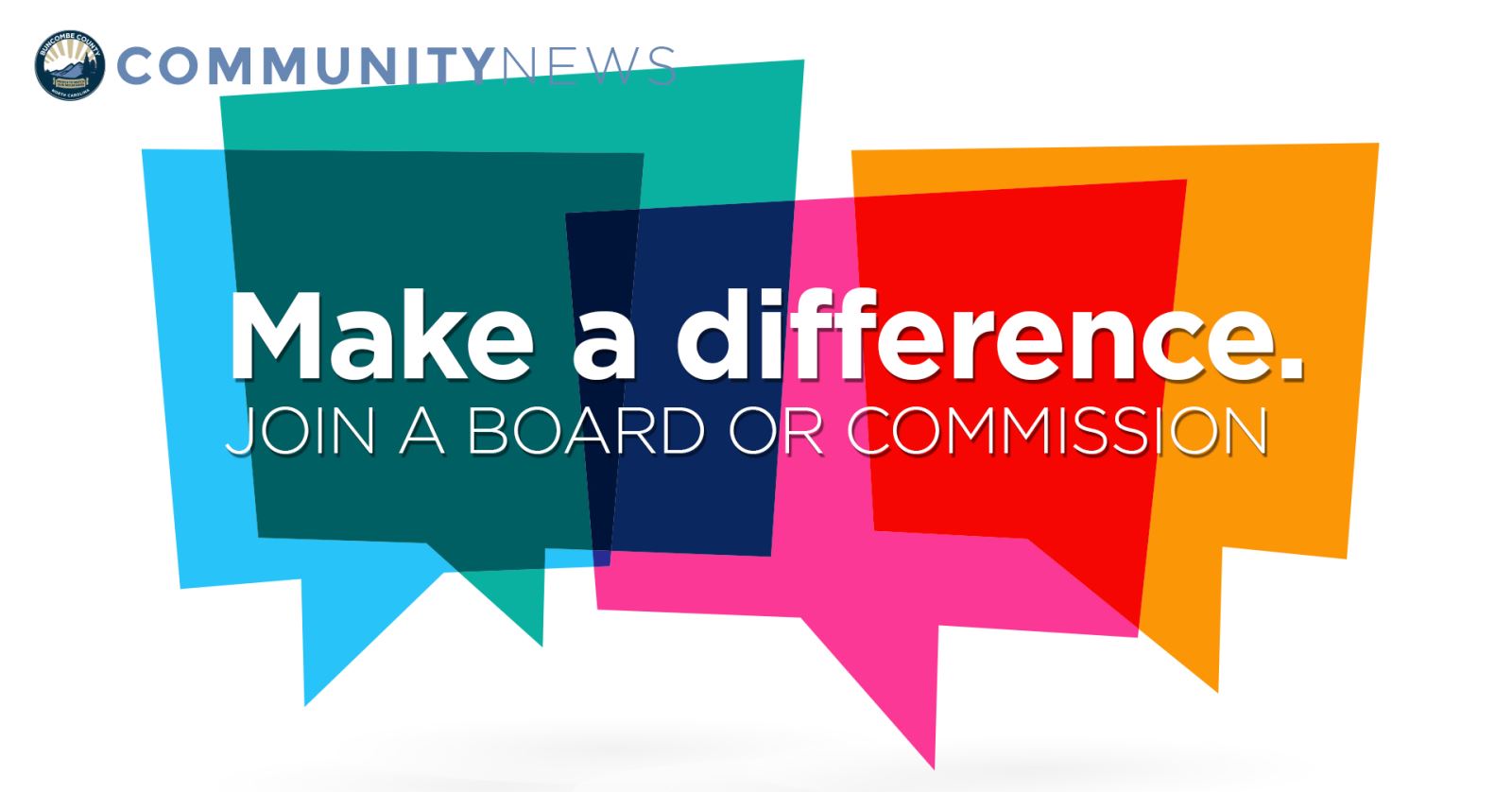 Are you looking for a great way to get involved with your community and make a difference? Boards, committees, and commission members aid the governing process by keeping Buncombe County in touch with the ideas and attitudes of our community. They help provide direction for the allocation of funds, the provision of human services, protection of residents, property, and our natural resources.
Public input is vitally important to the success of our County, and right now Buncombe County has vacancies on a number of boards and commissions. Learn more about vacancies, deadlines to apply, and the application process at buncombecounty.org/transparency.
Featured board vacancies
Buncombe County Board of Adjustment
One position is available. This Board interprets zoning maps; hears and decides appeals from any order or decision of the Zoning Administrator; grants Conditional Use Permits and Planned Unit Development Permits; authorizes variances in requirements of the zoning, junkyard, and off-premise sign ordinances. They meet the second Wednesday of each month from noon-2 p.m. Applications are due by July 23.
Apply online or download a paper application.
Home and Community Care Block Grant Advisory Committee (HCCBG Advisory Committee)
HCCBG Advisory Committee serves as an advisory body to the Buncombe County Board of Commissioners made up of appointed community members who meet on a monthly basis to:
Review funding applications and provide County Commissioners with funding recommendations for aging services;
Review quarterly reports and monitoring reports regarding the delivery of services from the funded agencies;
Consider and discuss new ways to improve/expand on aging services;
Review aging plan and provide input; and
Advocate for aging services on the local, state, and national levels.
This Board has five vacancies, and the application process will stay open until all positions are filled. Apply online or download a paper application.