Details
2020-04-01T00:00:00-04:00
2020-04-02T00:00:00-04:00
Information
COVID-19 Update on Jury Duty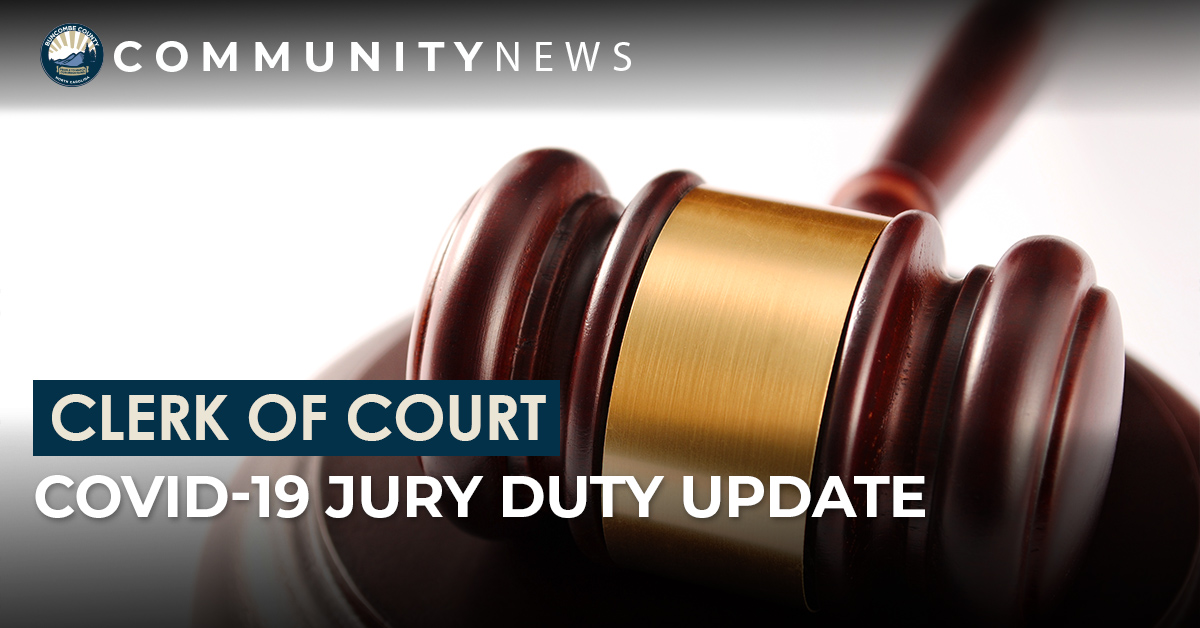 From the Clerk of Superior Court:
In compliance with orders from North Carolina Chief Justice Beasley, all North Carolina District and Superior courts are suspended through April 17.
If the service date on your jury summons is between March 16 and April 17, you are automatically excused under Judicial Branch orders. If the service date on your jury summons is April 20 or later, follow the reporting instructions on your jury summons, and continue to monitor local news and our website at buncombecounty.org.
Jury Excuses will not be heard on Friday, March 20. Medical, age, non-resident, and other excusal instructions can be found on your summons. Should you need further assistance with your jury summons, please call 259-3400, option 2, or email [email protected].
While the Buncombe County courthouse remains open to the public, you are strongly advised to avoid visiting the courthouse. Please exercise every health precaution for yourself and your family as we continue to ensure the health and safety of the public and our judicial community.  Thank you.