Details
2020-05-25T00:00:00-04:00
2020-05-26T00:00:00-04:00
Information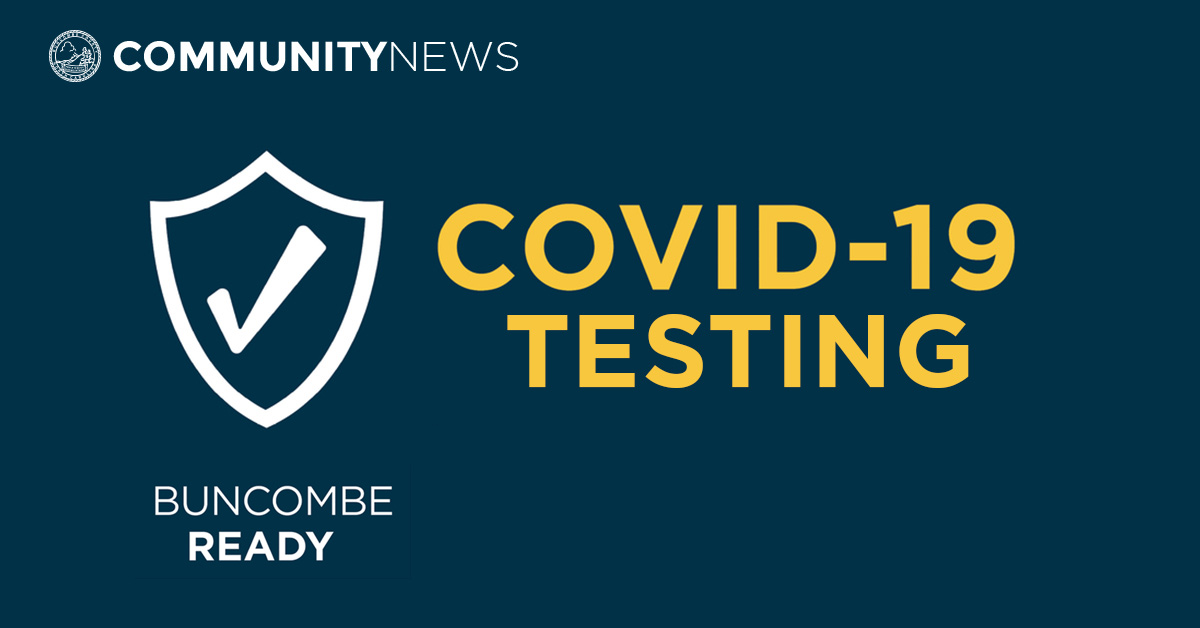 NOTE: Please see attached documents for Community- Based Testing Dates and Locations. 
General COVID-19 Testing Information: 
COVID-19 testing is available for people who think that they may have COVID-19. The Buncombe Ready COVID-19 Self Checker can help you assess whether or not you need to be tested for COVID-19.
If your primary care provider does not offer COVID-19 testing, they can refer you to an option that works for you. Please go online or call ahead to schedule a visit and to confirm the location of the testing site.
Paying for COVID-19 Testing:
If you have private insurance, payment should be covered by your insurance company. If you are uninsured, please ask about the CARES Act which may cover the cost of the medical provider assessment and testing for COVID-19. Some providers offer charity care assistance or sliding scale options for payment. Check with your provider about these details.
COVID-19 Testing Providers
MAHEC Family Health Center 
Please call the MAHEC Family Health Center for a telemedicine visit before you arrive.
Call (828) 257-4730
Sliding Scale may apply.
Mercy Urgent Care
Visit www.mercyurgentcare.org to schedule a telemedicine appointment or a safe visit at one of our eight WNC locations.
Range Urgent Care
Please go online or call before you arrive.
Symptoms of COVID-19
People with COVID-19 have had a wide range of symptoms reported – ranging from mild symptoms to severe illness. Symptoms may appear 2-14 days after exposure to the virus.
Cough
Shortness of breath or difficulty breathing
Fever
Sore throat
Chills
Repeated shaking with chills
Muscle pain
Headache
New loss of taste or smell
Children have similar symptoms to adults and generally have mild illness.
This list is not all inclusive. Please consult your medical provider for any other symptoms that are severe or concerning to you.
When to Seek Medical Attention
If you have any of these emergency warning signs* for COVID-19 get medical attention immediately:
Trouble breathing
Persistent pain or pressure in the chest
New confusion or inability to arouse
Bluish lips or face
Call 911 if you have a medical emergency: Notify the operator that you have, or think you might have, COVID-19. If possible, put on a cloth face covering before medical help arrives.
Testing is available to everyone regardless of their race, income, gender, ethnicity, citizenship status, or religion. COVID-19 testing will not impact your ability to receive future public assistance benefits or public charge status.
Community Based Testing Sites:
Community based testing sites are now in rotation throughout the community. Please see attached documents for more information.