Details
2020-10-27T08:00:00-04:00
2020-10-27T21:00:00-04:00
Contact
Buncombe County Government
(828) 250-6006
Information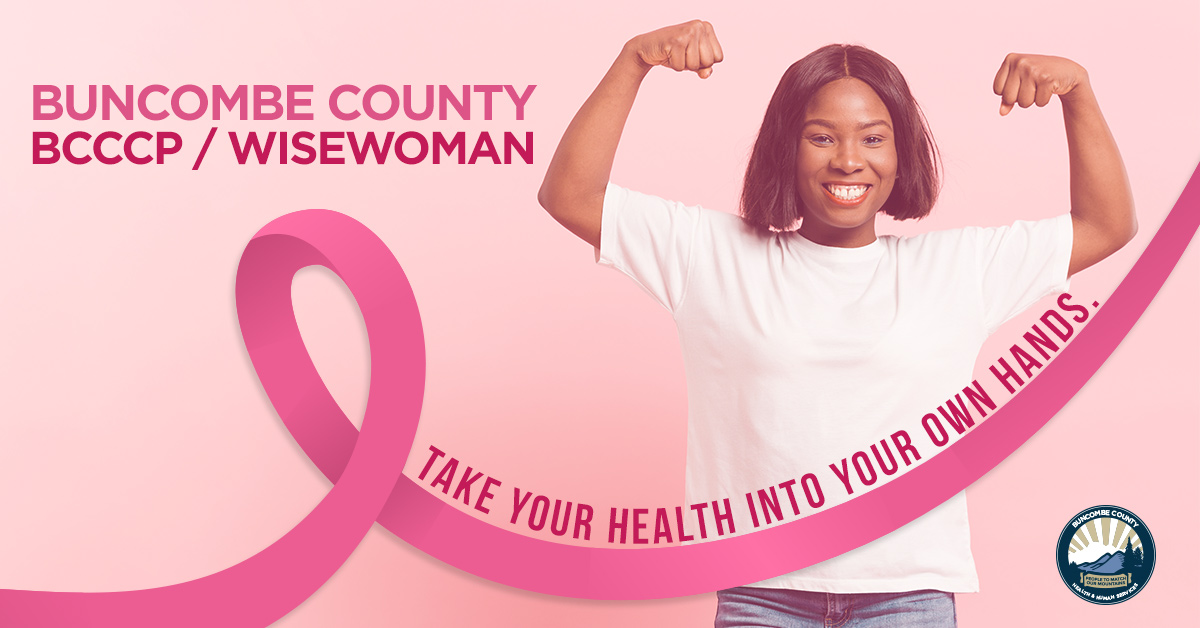 The Breast and Cervical Cancer Control Program (BCCCP) is a vital resource available to women and transgender individuals between the ages of 40 and 64 who are uninsured and underinsured, meet certain income requirements, and are residents of Buncombe County. The BCCCP program provides chest exams, pap smears, HPV testing, and mammograms, all at no cost. If results indicate that treatment is needed, patients may qualify for BCCCP Medicaid which covers the cost of treatment and our staff will assist in care coordination.
BCHHS also offers WISEWOMAN, a program aimed at helping women improve their health and reduce their chance of developing heart disease. WISEWOMAN offers free cholesterol, blood sugar, and blood pressure screenings, as well as counseling, coaching, and education services that make it possible for women to get achieve their health goals and stay healthy. Our staff are trained to help you determine your personal health goals and support your progress through regular check in's and encouragement.
While you can't fully control your risk for developing breast cancer, you can take steps to ensure that you catch it early. Buncombe County offers free support services, screenings, and treatment programs that make healthcare accessible for many women in Buncombe County. To find out if you are eligible for BCCCP and WISEWOMAN, visit our website or call (828) 250-6006.